Channing Tatum Won't Be In 'X-Men: Apocalypse'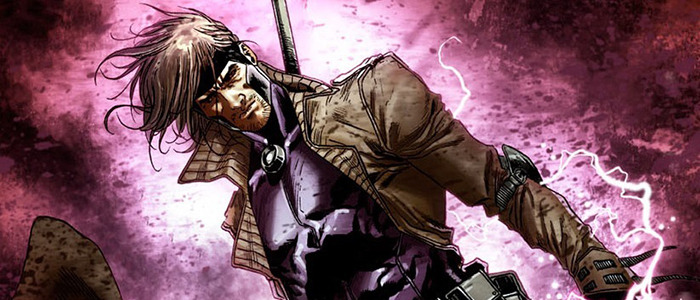 When will we see the new Gambit, played by Channing Tatum? Some time ago X-Men director Bryan Singer suggested he might show up in the 2016 film X-Men Apocalypse, which Singer is shooting now. But plans change, and based on new statements from Tatum it sounds like Marvel's energetic Cajun will next appear on screen in his own film, forgoing a cameo in Apocalypse.
During an AMA on Reddit, Tatum was asked about making a cameo in Apocalypse, to which he responded,
No ma'am, or sir. I definitely will not.
Tatum did rep for the film's newly-announced director, Rupert Wyatt (Dawn of the Planet of the Apes),
we finally found someone that I really do believe wants to make Gambit, it will be the second standalone character. And i just really think because Gambit is not the most popular or the biggest hero, I think there's a really unique opportunity. Marvel's done a lot of great movies that have made a ridiculous amount of money, and it's always good to figure how to change the form.
And just in case you're wondering if that AMA really got real, check out Tatum's answer to a question about Jupiter Ascending.

Gambit is said to be an origin story, but Tatum has said that the Josh Zetumer script plays with some of the genre's standard ideas:
...we're going to be changing some of the tropes of these movies. It's always about saving the world (Laughs), but maybe we're going to shift things a little bit. There's so many ways you can take [an origin story].
X-Men: Apocalypse will be released on May 27, 2016. Gambit is set for release later that year, on October 7, 2016.