'Fargo' Season 2 Teaser Trailers: Break Time And Curl Up & Dye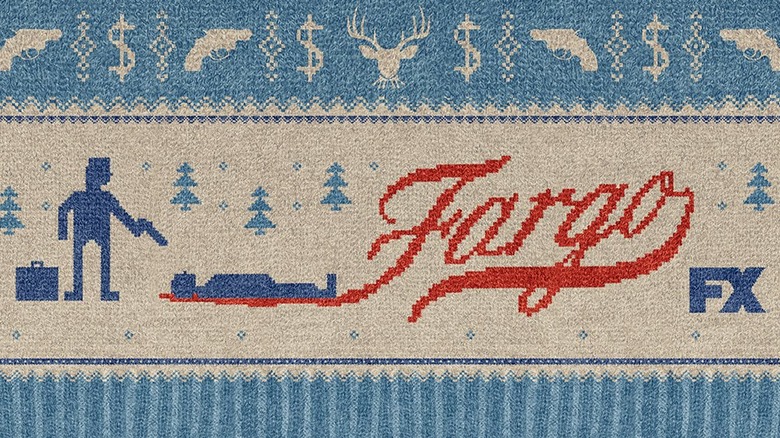 Update from Editor Peter Sciretta: FX has released two new teaser trailers for my favorite currently-running television series Fargo. The new teasers give us a better look at Peggy (Kirsten Dunst) and Sheriff Hank Larsson (Ted Danson). Hit the jump to watch them now.
Fargo Season 2 Teaser: Break Time
Fargo Season 2 Teaser: Curl Up & Dye
The original June 18th 2015 post from Angie Han follows:
No time like the dead of summer to prepare for your next trip back to the frozen Midwest. FX has just released the first Fargo Season 2 teaser, and you can check it out below. The new Fargo spot, titled "Peck, Peck, Boom, Boom," went up on YouTube.
Admittedly, the Fargo Season 2 teaser doesn't reveal all that much about Season 2. Instead it sets a tone by juxtaposing a mundane detail of Midwestern life with a hint of brutal violence. It's not so different from the approach that the FX marketing team took with Season 1.
In any case, we already know quite a bit about Fargo Season 2. It unfolds in 1979 and centers on Lou Solverson, Molly's dad played by Keith Carradine in Season 1. Here, he's a state police officer just back from Vietnam, and he's played by Patrick Wilson.
Lou investigates a case involving turf war between a local crime family and a major Mob syndicate. Helping him on that front is Sheriff Hank Larsson (Ted Danson), his father-in-law.
The homegrown gang is led by Otto and Floyd Gerhardt (Michael Hogan and Jean Smart), who have three sons (played by Jeffrey Donovan, Angus Sampson, and Kieran Culkin) with agendas of their own.
Meanwhile, a Kansas City crime syndicate is looking to expand in the area, and sends Joe Bulo (Brad Garrett) and his enforcer (Bokeem Woodbine) to take over.
Other key characters include Lou's wife Betsy (Cristin Milioti), and locals Peggy (Kirsten Dunst), Ed (Jesse Plemons), and Karl Weathers (Nick Offerman). In addition, Bruce Campbell has a recurring role as future POTUS Ronald Reagan.
Thematically, Fargo Season 2 will deal with "the cultural transformation that was going on at the time," revealed FX president John Landgraf earlier this year. That includes feminist issues, and "the sense that the war has come home."
Fargo returns to FX in September. Noah Hawley returns as showrunner.