Page 2: Why Are You So Angry That People Enjoyed A Movie You Didn't?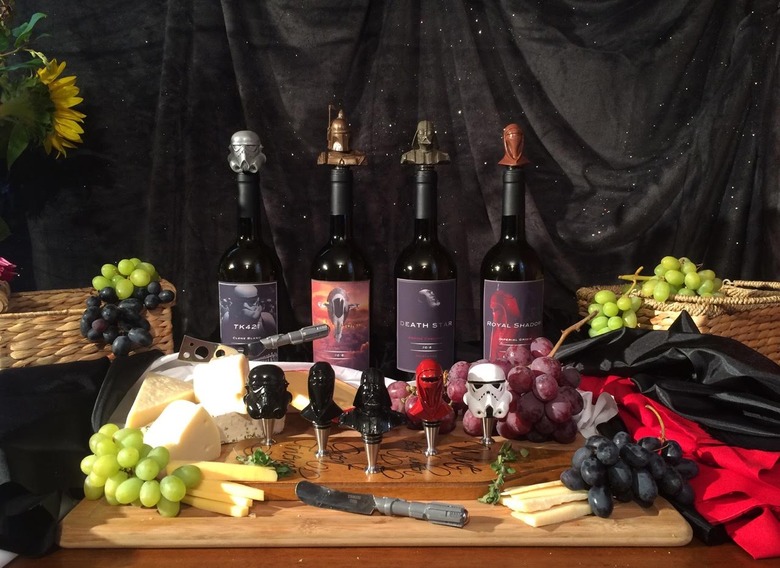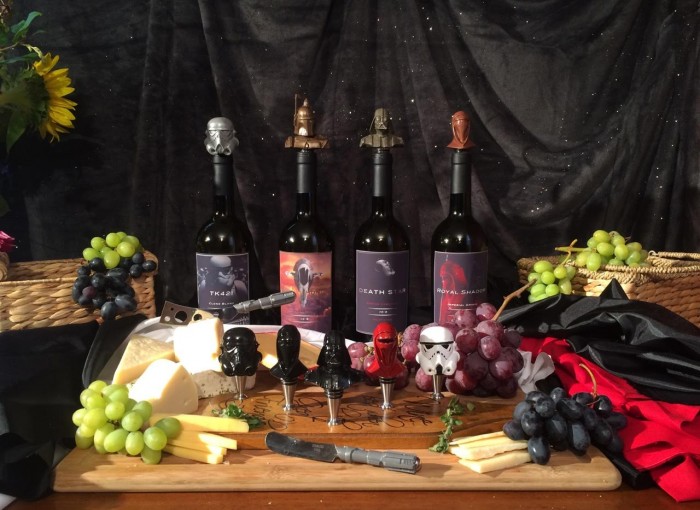 Page 2 is a compilation of stories and news tidbits, which for whatever reason, didn't make the front page of /Film. After the jump we've included 36 different items, fun images, videos, casting tidbits, articles of interest and more. It's like a mystery grab bag of movie web related goodness.
Header Photo: Star Wars Metallic Edition wine stoppers
11 Incredible Secrets About The Making Of Back To The Future
The 5 Best Things About Netflix's Snazzy New Update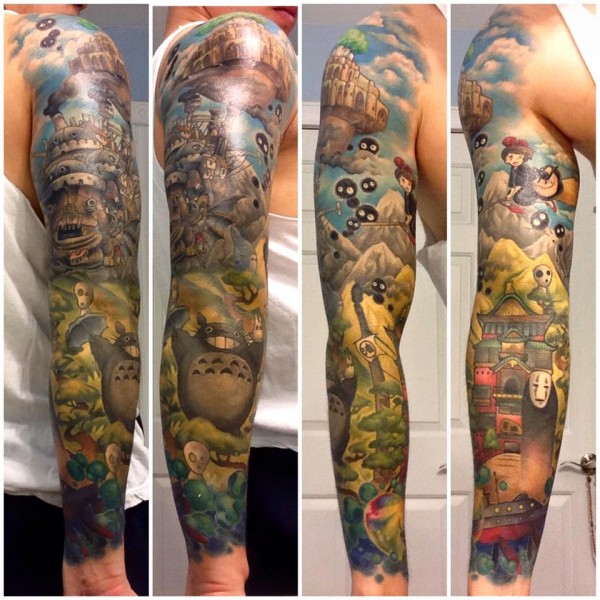 This Studio Ghibli Full Sleeve Tattoo Has It All
The 10 Best Movies Of 2015, So Far
All The Ways Game of Thrones's [REDACTED] Might Not Be Dead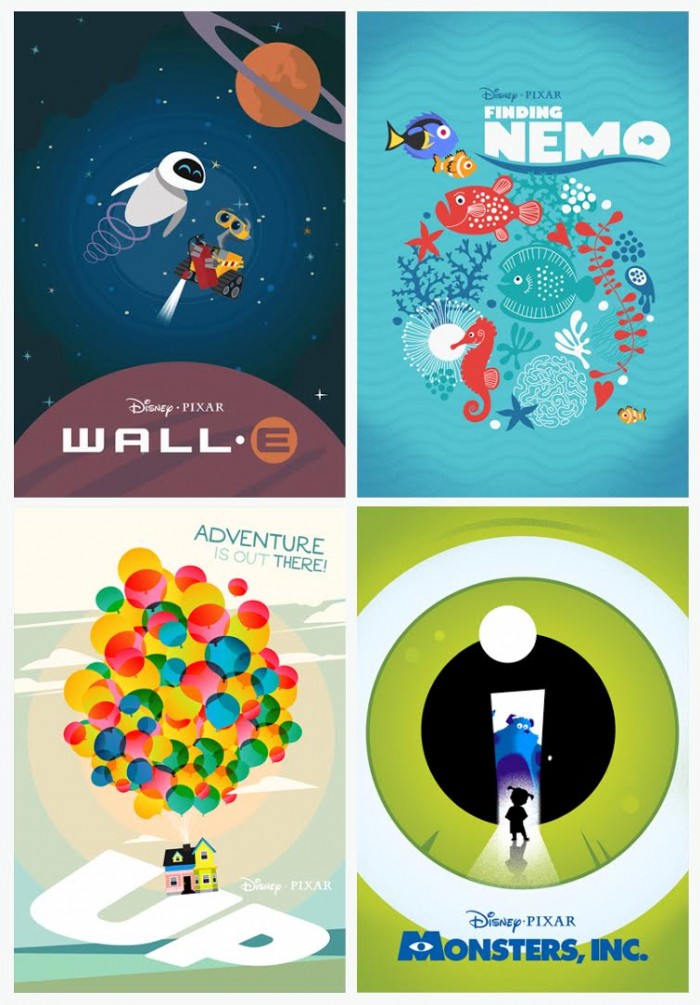 Laz Marquez's new Pixar poster series
How Greyscale In Game Of Thrones Compares To The Real Story Of LeprosyJoe Lynch (Everly) Talks Colin Trevorrow's Jurassic World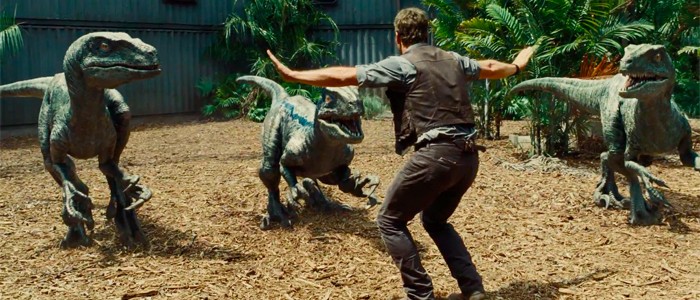 Daily Blog Post from Editor Peter Sciretta:
Why Are You So Angry That People Enjoyed a Movie You Didn't?
There are a lot of things that bother me about the way film fans interact with each other on social media, but one that has been bugging me lately is how we treat moviegoers that liked a film we didn't. The latest example of this was Jurassic World, a film which has gotten reactions all across the board from both critics and moviegoers. Some love it, while others hated it (I'm more closer to the former of those two).
It seems like whenever anyone says anything good about Jurassic World in my feed, they are attacked by a mob of film geeks who just can't allow that to happen. And I'm not talking about people wanting to have a conversation about the film and its flaws, but people on the attack.
Why are you so angry that people liked a movie that you didn't?
It probably doesn't help that Jurassic World had the biggest box office openings of all time, which might've incited a larger backlash than hit other films. I can certainly understand if you didn't like the movie. Jurassic World is not for everyone, and it is definitely not a perfect movie — but there are MANY worse films out there. There are so many far worse big money-making blockbuster sequels and reboots released every year than Jurassic World. And even if you disagree with that statement, I'm not sure why people feel the need to attack someone who enjoyed something they did not.
If someone thought Jurassic World, or another movie, was a fun night at the cineplex, why try to ruin that experience for them? And if you want to engage with this person, why not engage on a more conversational level and discuss what worked and didn't work, share your thoughts and maybe discover why they liked the movie more than you did?
It's cool to geek out and talk to like-minded people about the films we jointly love and the things we have in common but I personally love talking to people who loved films I couldn't stand and hear them explain what connected with them. I enjoy experiencing those films through a different set of eyes, and yeah, it usually doesn't change my opinion on the particular film, but I get some insight into how my friend experiences cinema and maybe learn a bit about them in the process. And to me that is much more valuable than telling someone I follow on twitter that they were wrong because they liked a movie I just couldn't enjoy.
Okay everyone, lets get to today's edition of Page 2.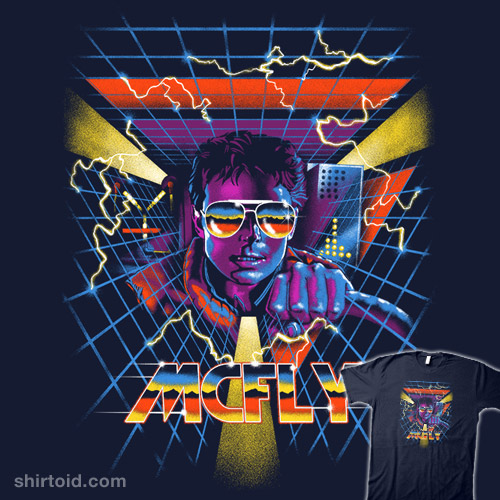 McFly t-shirt
Charles Grodin Joins Cast of ABC's 'Madoff'
The Minions have taken over the dome at Los Angeles' Arclight Theater
NBC's 'Coach' Revival Series to Bring Back Bill Fagerbakke as Original Dauber Dybinski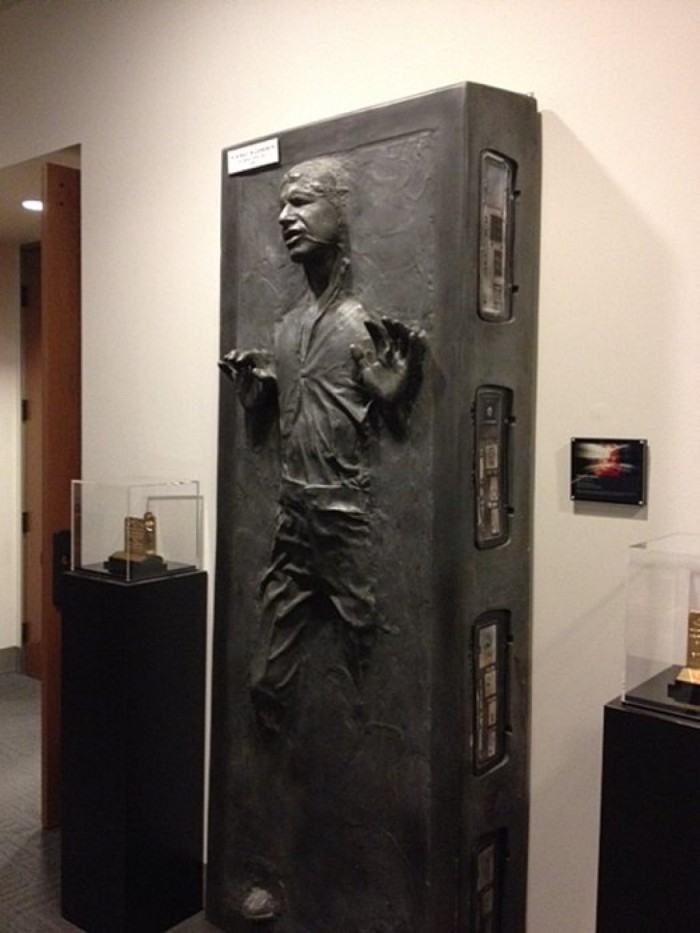 Jar Jar Binks Frozen In Carbonite (And Other Things You Might See While Touring ILM)
Screenplay Review – The Book of Henry
Bill Hader Talks His Mad Love for MAD MAX: FURY ROADMatt Damon Explains How 'The Martian' Is "Totally F***ing Different" Than 'Interstellar'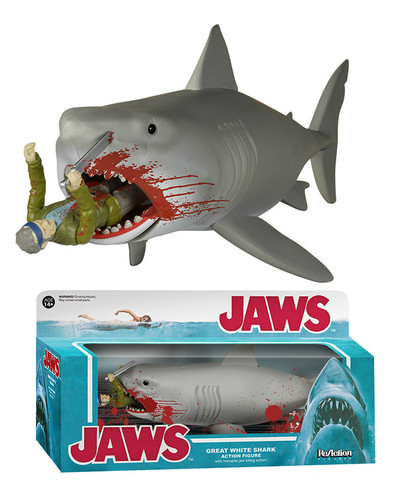 Funko's Action Figure of Jaws Eating Quint Is Hilariously Awesome
'Inside Out' Will Be First Pixar Movie Not to Debut at No. 1
Kit Harington and the Night's Watch wish lucky fan 'Happy Birthday'
Wet 'n Wild Orlando to close permanently as Universal Orlando makes way for Volcano Bay water park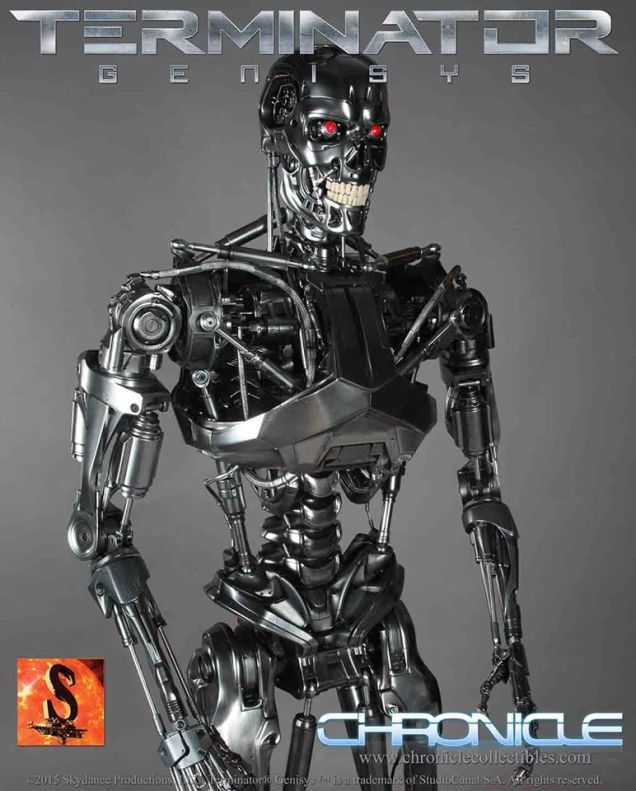 A Life-Sized Terminator Can Be Yours, For Just $7,000
Annie Parisse & Ken Marino Join HBO's Rock 'N' Roll Drama Series
Donkey Kong, Centipede & Q-Bert are showcased in this new Pixels featurette
Jason Mantzoukas Joins Will Ferrell and Amy Poehler in 'The House'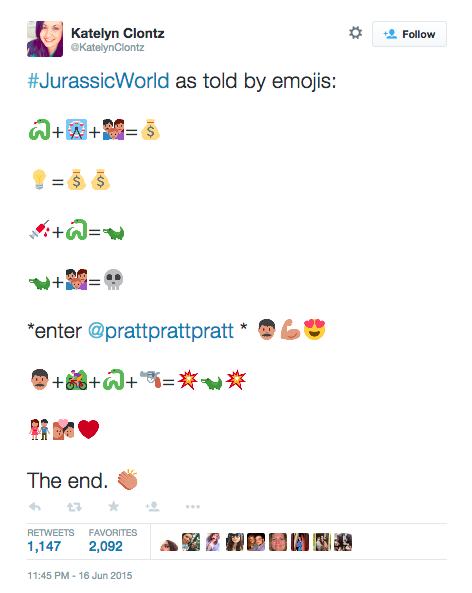 An extremely accurate retelling of 'Jurassic World,' entirely in emoji
Hi, I'm Josh Cooley, from Disney/Pixar and Story Supervisor, Screenplay Writer and Voice Actor from INSIDE OUT,. I'm excited to answer any questions you may have about INSIDE OUT, or animation and storytelling in general, AMA!
Cliffnotes Version of X-Wing: Rogue Squadron by Michael Stackpole
Hillary: HBO's 'Veep' Is Actually Helping My Campaign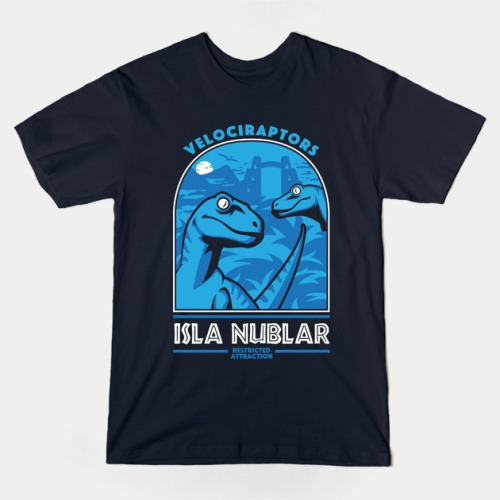 Jurassic World Raptor shirt10 Times 'The Simpsons' Predicted the Future
Jurassic Park themed Amber Fossil Lollipops
AMC Set to Invade Comic-Con with WALKING DEAD Shows, INTO THE BADLANDS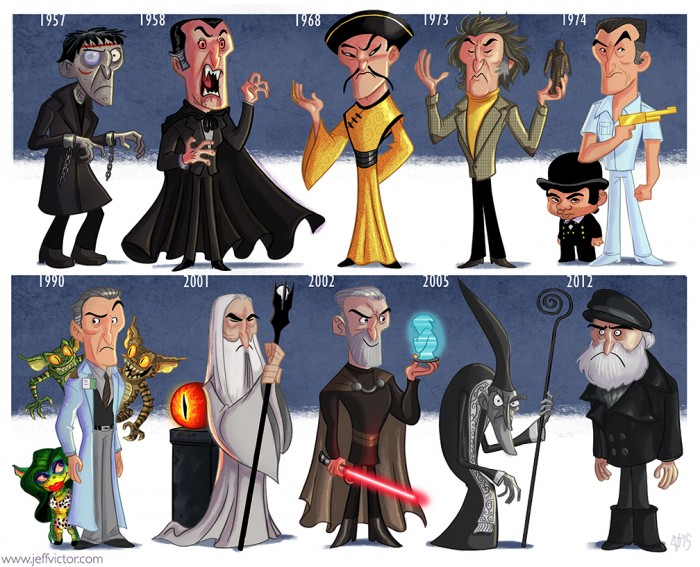 The Evolution of Christopher Lee
NBC Reworking Emerald City And Casts A New Dorothy
VIDEO: New "Kingdom Hearts III" trailer debuts at E3 2015 from Disney, Square Enix
Go Inside Pete Docter's Mind: 5 Disney Classics That Inspired Inside Out
Watching Viewers' Reactions to the 'Game of Thrones' Finale Is Almost Better Than the Show Itself
'Penny Dreadful' Renewed For Season 3 By Showtime
Steve Sansweet's 70th Birthday Party At Rancho Obi-Wan
Is 'Game of Thrones' Serving Fans, or Simply Torturing Them?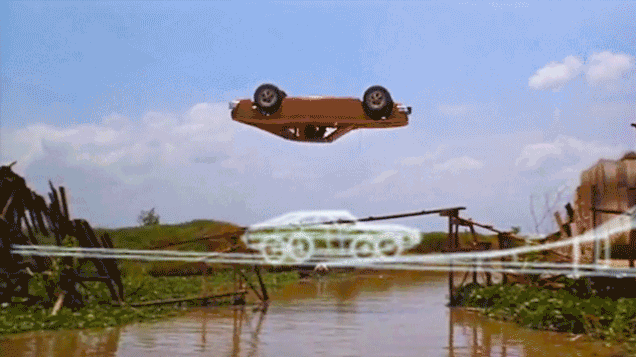 The James Bond Corkscrew Jump Was The First Computer-Modeled Stunt
Wes Anderson's 'Moonrise Kingdom' Leads The Criterion Collection's September Releases
If you have any interesting items that we might've missed that you think should go in /Film's Page 2 – email us!