LOL: Rian Johnson Dreams Up Star Wars Episode VIII Sequence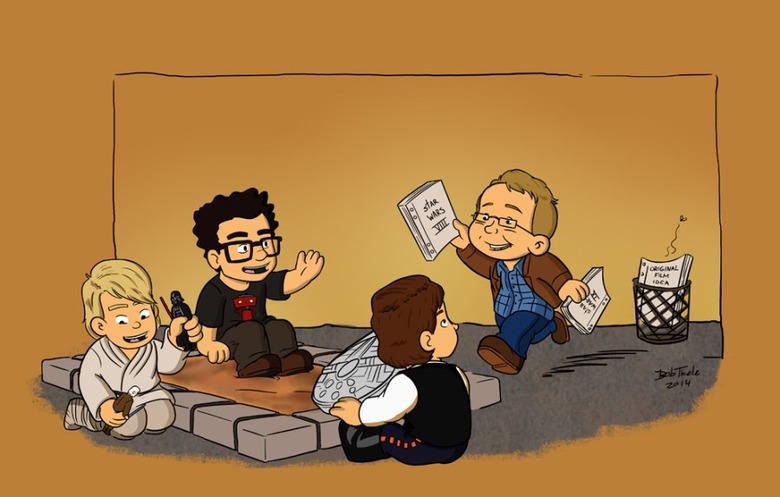 When you sign on to work on a Star Wars film, you sign a huge NDA which prevents you from talking about the movie in almost any way possible (for example, see us try to get screenwriter Gary Whitta to talk about Star Wars: Rogue One here). But Star Wars: Episode VIII writer/director Rian Johnson has bet a tiny bit more forthcoming in interviews and on social media (he recently revealed the film format for his upcoming installment on twitter).
Yesterday the Looper/Brick writer/director took to twitter to relay the story of a dream he had which was to inspire a sequence in the upcoming still untitled Star Wars: Episode 8. Of course its nothing serious, but as Rian says, it is "a true story." Read about the Rian Johnson Star Wars dream after the jump.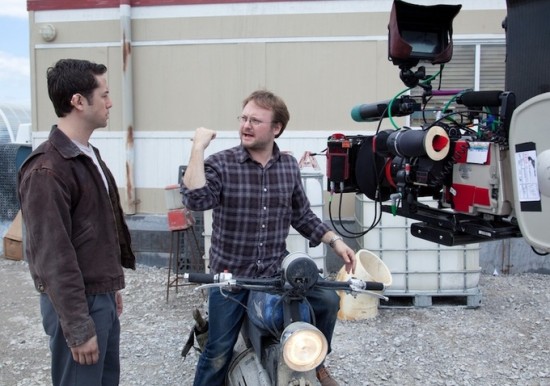 The Rian Johnson Star Wars Dream Story
Here are the tweets from director Star Wars: Episode VIII writer/director Rian Johnson's twitter account:
Rian Johnson even included a sketch of his dream so there is less put to our imagination:
As for real news on Star Wars: Episode VIII, we still don't know much.
Disney has the release date set for May 26th, 2017 and the events will follow whatever happens in JJ Abrams' Star Wars: The Force Awakens. Thanks to Johnson, we know that the Star Wars sequel will be shot on 35mm film. Most of the cast from Episode VII will likely return including Daisy Ridley, John Boyega, Adam Driver, Mark Hamill, Harrison Ford and Carrie Fisher.
Header illustration by Bob Thiele