'Hotel Transylvania 2' Trailer: Mel Brooks Is A Grumpy Old Vampire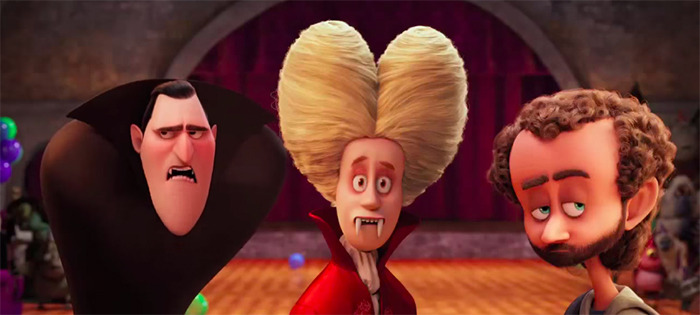 Family issues get more complicated in Hotel Transylvania 2 when the half-vampire grandson of the Adam Sandler-voiced version of Dracula doesn't seem to be developing his monster side, and when Drac's daughter gets a real taste of the human world while visiting human in-laws.
But the real attraction here is probably Mel Brooks, who voices the very old and seriously old-school father of Sandler's vampire. That's likely to provide even more generational conflict, and with Brooks providing the voice work, we're ready to see (or hear) it in action. Get a taste of Brooks' work in the Hotel Transylvania 2 trailer, below.
Trailer via Sony Animation. Hotel Transylvania 2 opens on September 25.
Everything seems to be changing for the better at Hotel Transylvania... Dracula's (Sandler) rigid monster-only hotel policy has finally relaxed, opening up its doors to human guests. But behind closed coffins, Drac is worried that his adorable half-human, half-vampire grandson, Dennis, isn't showing signs of being a vampire.
So while Mavis (Selena Gomez) is busy visiting her human in-laws with Johnny (Andy Samberg) – and in for a major cultural shock of her own – "Vampa" Drac enlists his friends Frank (Kevin James), Murray (Keegan-Michael Key), Wayne (Steve Buscemi) and Griffin (David Spade) to put Dennis through a "monster-in-training" boot camp. But little do they know that Drac's grumpy and very old, old, old school dad Vlad (Mel Brooks) is about to pay a family visit to the hotel. And when Vlad finds out that his great-grandson is not a pure blood – and humans are now welcome at Hotel Transylvania – things are going to get batty!