Sony Greenlights 'Passengers' With Chris Pratt And Jennifer Lawrence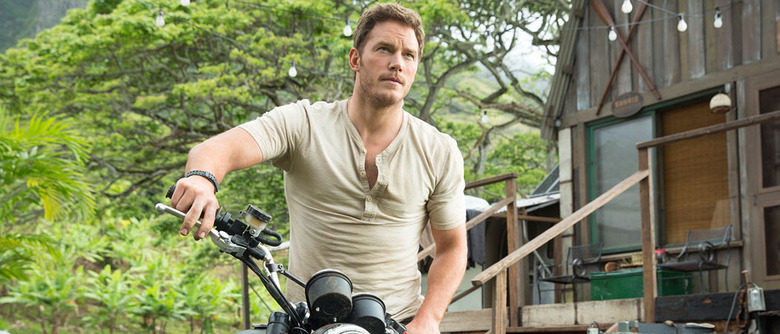 If you've got Chris Pratt lined up to star in a movie, the first thing you'd want to do after Pratt's most recent film scored the biggest opening weekend in cinema history is greenlight that project to lock him in as the star. And if the other possible star is also among the small group of actors who are arguably movie stars in any old sense, all the better.
Therefore, Sony has just greenlit Passengers, the very-long-in-development sci-fi drama that lined up Pratt and Jennifer Lawrence to star a few months ago.
The Wrap reports that Tom Rothman gave the thumbs-up to Passengers with a budget of about $120m after tax incentives. Morten Tyldum (The Imitation Game) will direct.THR adds some juicy details about Pratt and Lawrence's fees — Lawrence is getting paid for this one — and notes that the high price of both actors was a big part of Rothman taking his time before deciding to make the movie.Passengers is the script that brought attention to writer Jon Spaihts many years ago, and led to him writing the first draft of what became Prometheus. It also caught the attention of Keanu Reeves, who developed it for quite a while, with plans to star. But that effort ultimately failed, even as other actors such as Reese Witherspoon and Rachel McAdams were in line for the second lead role.
The script is about a man, to be played by Pratt, who is among thousands of passengers on a colony ship partway through a decades-long interstellar journey. Awakened early from cryogenic sleep by a system malfunction, he finally makes the decision to wake another sleeping passenger, to be played by Lawrence, to avoid spending decades alone on the ship.