Read James Cameron's Fond Farewell To James Horner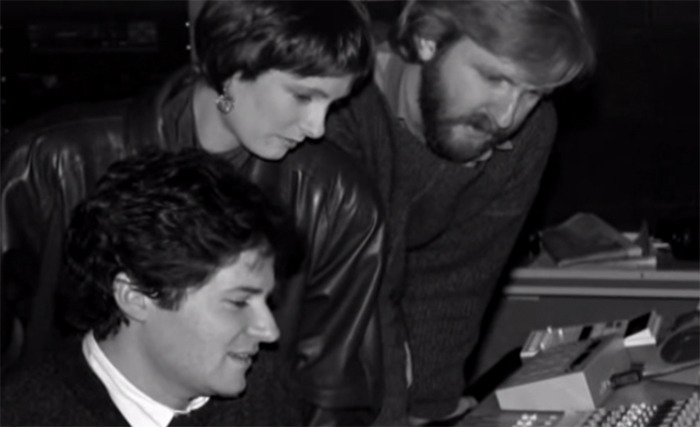 The film world is still reeling from news of a plane crash that appears to have taken the life of Oscar-winning composer James Horner. I say "appears" because Horner's own attorney remains unable to confirm the composer's death, more than twenty-four hours after the crash. A statement was released, however, saying "Although we are all awaiting official confirmation that our dear friend and client James Horner was in fact the pilot, we are shocked and deeply saddened to learn that his single-engine aircraft was involved in a fatal crash yesterday morning in northern Ventura County." A confirmation seems like a formality at this point, given everything we do know.
Other filmmakers are speaking out about Horner's passing and his influence. James Cameron's film Aliens led to Horner's first Oscar nomination and also caused a rift between the two men that wasn't healed for a decade. The two reunited to work on Titanic, which led to two Oscar wins for Horner, and they paired again another decade later for Avatar.
Now Cameron has released an extensive remembrance of James Horner, some of which you can read below.
THR received Cameron's statement, which opens with,
I was doing a lot of thinking about James when I heard the news and I checked online. The beginning and end of his filmography are films that he did, or would have done, with me. It's a curious bookend. We both started out on the same film in 1980, and his last listed films are theAvatar sequels, which he would have begun later this year. We only worked together three times, and each time it was a decade apart — Aliens in the mid-eighties, Titanic in the mid-90s and Avatar in '08 and '09.
Cameron discusses Titanic particularly, saying,
My one regret after that production — or the one I remember in this context — is that I didn't get to go to most of the orchestral scoring sessions. I made it to one. But the orchestra loved him. He always worked with a lot of the same players. Unlike most composers, he also conducted. He was classically trained. It was his room and they were sure to make something great. If I thought maybe there was something that wasn't supporting the picture, he could turn on a dime and make it work.
Finally, he mentions a recent concert at the Royal Albert Hall in London, where the entire Titanic score was performed live to accompany the movie.
It was emotional and I'm glad that was my last personal memory of James. They had to subtitle the film because when the orchestra was playing, you couldn't hear the words. I thought, "This is how James would have imagined it.
Read Cameron's entire statement at THR.