Star Wars Bits: See Princess Leia In 'The Force Awakens,' Plus Frank Oz, Rogue One, Rebels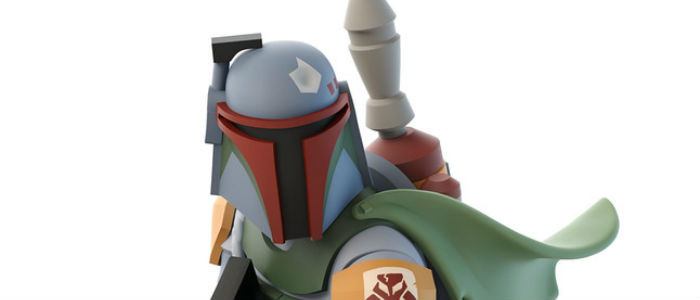 Many forms of media are present in this edition of Star Wars Bits. Vinyl, video games, television, movies, comic books and so much more. Below, read about the following:
John Williams' score for Star Wars Episode I: The Phantom Menace is now on vinyl.
Photos of Princess Leia in Star Wars: The Force Awakens leak.
See the Boba Fett Disney Infinity 3.0 figure and a new E3 trailer.
Visceral Games continues to tease a new Star Wars game.
Watch a new clip from Star Wars Rebels season 2.
See a variant cover for the comic Star Wars: Shattered Empire #1.
Watch a conversation with Frank Oz from Disney's Star Wars Weekends.
Gawker Media offers to buy the script for Star Wars: The Force Awakens.
Mark Hamill's role in Star Wars: The Force Awakens is questioned.
What Force Awakens ship could also appear in Star Wars Anthology: Rogue One?
How does Finn fit in between the Resistance and First Order?
The AV Club reports that I Am Shark has made John Williams' score for Star Wars Episode I: The Phantom Menace available for the first time on vinyl. (Though, that's not correct.) Either way, if this new edition sells well, they'll do the other films too. Here's an image.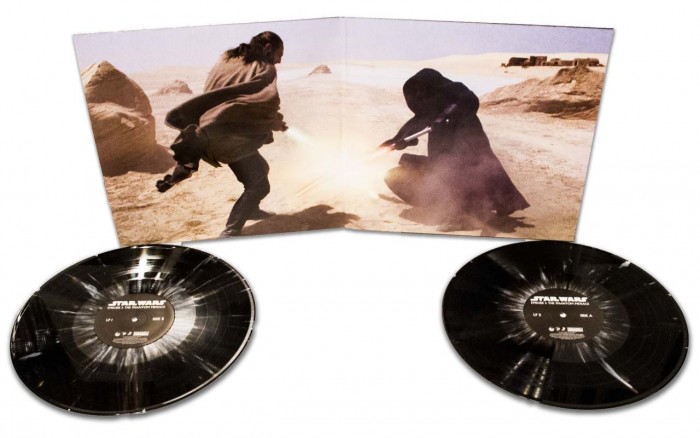 So what does Carrie Fisher look like as Princess Leia in Star Wars: The Force Awakens? We see a brief glimpse of her arm in the latest trailer, and The Hashtag Show (via Star Wars Underworld) has some new photos that seem to match up with that costume. Head to the link to see it.
That's the new E3 specific trailer for Disney Infinity 3.0, and below is a Boba Fett figure that'll be part of the Rise Against the Empire playset. Thanks to Star Wars 7 News.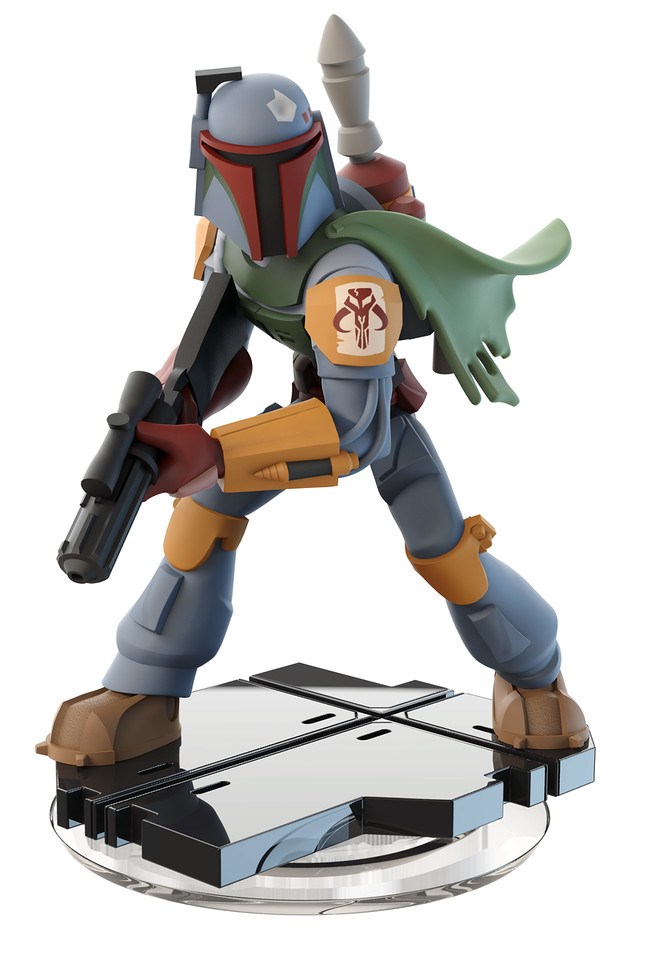 With E3 in full swing, we've seen a ton of video from upcoming Star Wars video games, including the stuff above. One we haven't seen is a mystery game being worked on by Visceral Games, the team behind Dead Space. Well, SW7 News has compiled some tweets and news from people at the company and while they confirm there is still a game in the works, it's still in the early stages. It also may focus on Han Solo.
IGN premiered a new clip from Star Wars Rebels season 2, featuring Darth Vader.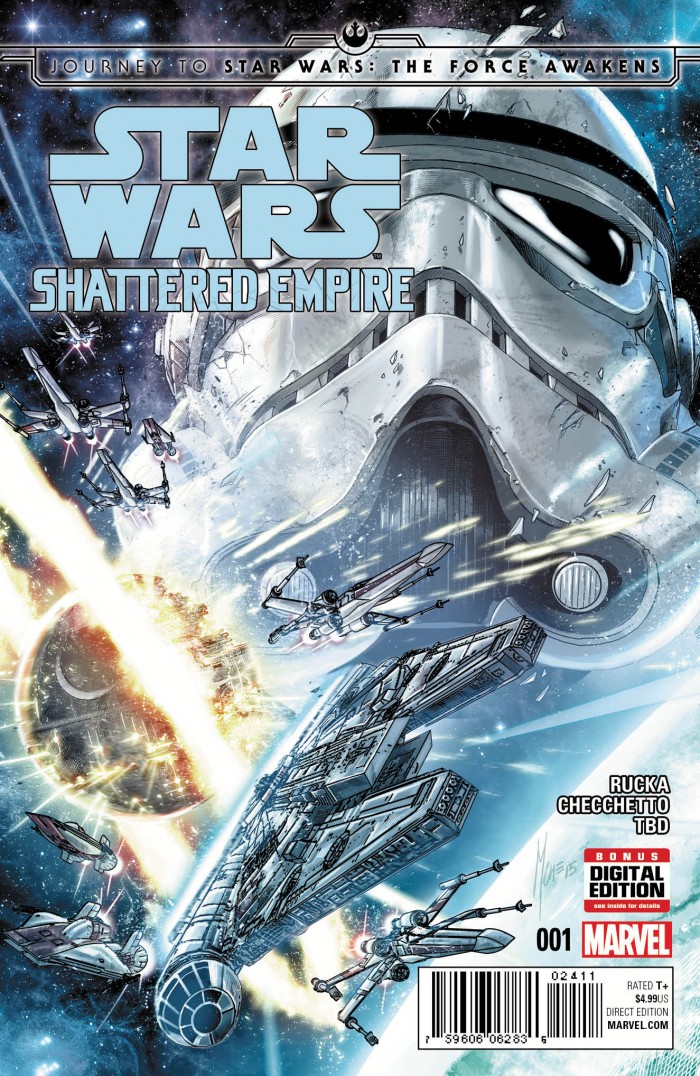 In September, Marvel's new comic series Star Wars: Shattered Empire will start. This is a variant cover of the first issue. The story takes place immediately after Return of the Jedi.
Frank Oz made his first ever appearance at Disney's Star Wars Weekends over the weekend and Inside the Magic has a full video of his Q&A session.
In a move that's surely going to be discussed and scrutinized in the media, Gawker has put up a post saying that, if someone who is legally in possession of the script to Star Wars: The Force Awakens wants to sell it, Gawker will buy it.
Juan Esteban Rodriguez did this poster for Bottleneck Gallery. Follow their Twitter for release details.
The wait is over ... pic.twitter.com/5dyrNpIZWN

— Bottleneck Gallery (@BottleneckNYC) June 16, 2015


MINOR POTENTIAL SPOILERS FOR FORCE AWAKENS AND ROGUE ONE FOLLOWMaking Star Wars reports that the ship we see in the first Force Awakens trailer, the one that is carrying the First Order Stormtroopers, will appear in Rogue One. Their source says those ships are being repainted to make them look like they may have forty years earlier.
At a recent Star Wars Weekends talk, Peter Mayhew talked about the now famous black and white photo of the cast of The Force Awakens. However, Mayhew said something very interesting that could have several different interpretations. Apparently, Mark Hamill narrated the read, which suggests maybe his role in the film isn't particularly big. Thanks to Making Star Wars.
A little bigger potential spoiler, Making Star Wars has a potential description of a scene that involved R2-D2, C-3PO and Finn all helping set up something major. If true, it's a key scene explaining Finn's importance to the Resistance. Read more at that link but beware of spoilers.