Mark Romanek To Direct 'Norco'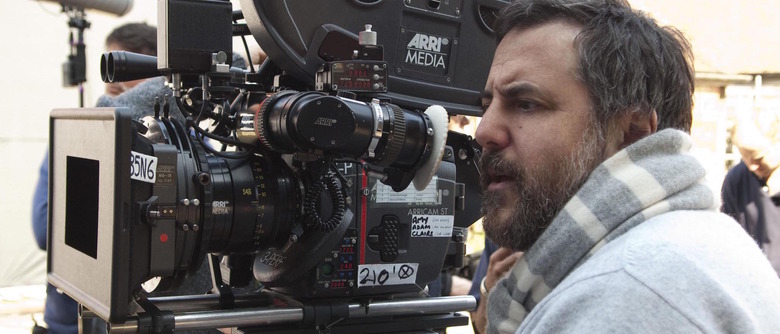 Mark Romanek has been plenty busy in the past few years, but he hasn't actually released a movie since 2010's Never Let Me Go. Happily, he looks ready to get back into the feature filmmaking game with Norco, a bank robbery thriller based on true events. More on the Mark Romanek Norco project after the jump. 
THR reports Romanek is in final talks with MadRiver Pictures to direct Norco, which has a script by Adair Cole. The picture is inspired by the 1980 Norco bank robbery shootout. Five perpetrators, armed with shotguns, assault rifles, and homemade bombs, led police on a 25-mile chase. In the end, one sheriff's deputy and two of the five robbers were killed. Over 30 cop cars and one helicopter were damaged by gunfire.
Said Marc Butan, who's producing with Mason Novik:
Adair wrote a script that tells this story with a raw, almost matter-of-fact intensity that makes you feel like you are there. Adding Mark to the mix brings it all home, as he is one of the few filmmakers out there who provides the visual style this piece calls for but also gets the performances from actors.
Following the gorgeous and heartbreaking Kazuo Ishiguro adaptation Never Let Me Go, Romanek was set to direct Disney's live-action Cinderella. However, he dropped out when his dark vision clashed with Disney's more upbeat one, and Kenneth Branagh stepped in to replace him (with pretty excellent results).
Romanek's recent efforts include the first episode of ABC's The Whispers, the failed Locke & Key pilot for Fox, and Taylor Swift's "Shake It Off" video. In addition, he is currently attached to helm The Shining prequel The Overlook Hotel.
MadRiver will produce and finance the film. The company launched this year at Cannes, with the intention of putting out three to four wide releases per year in the $15-50 million budget range. Besides Norco, their upcoming films include Pride and Prejudice and Zombies, The Lost City of Z, Triple 9, and A Willing Patriot.