Forest Whitaker Joins 'Star Wars Anthology: Rogue One'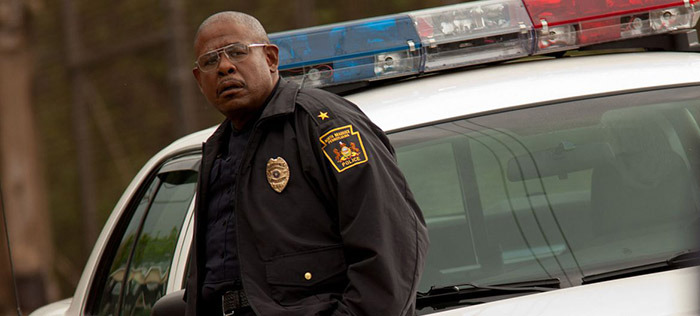 The cast of the first Star Wars Anthology film, Rogue One, just got an intense new addition who can contribute a tremendous sense of gravitas to the story. Forest Whitaker has joined Rogue One, in which he'll appear alongside Felicity Jones, Riz Ahmed, Diego Luna and Ben Mendelsohn. Gareth Edwards is directing this first Star Wars spin-off film.
Variety reports on the casting, but doesn't have details on Whitaker's role. We know that Felicity Jones plays a Rebel solider, and there are reports that Riz Ahmed and Diego Luna will also be Rebel characters, with Ben Mendelsohn tipped as a villain.
The story takes place between Star Wars episodes III and IV, and features the theft of plans for the original Death Star by a band of Rebels.
The tone has been tipped to be a bit more serious than any Star Wars film we've seen before, with an underpinning to the film that is akin to a "men on a mission" war movie. (JoBlo just reported rumors that the film will be akin to the movie Hamburger Hill.) When brief teaser footage from the film was revealed at Star Wars Celebration, a panel including Edwards and Lucasfilm head Kathleen Kennedy said this film will explore moral grey areas and realities of war.
Furthermore, we know this will be a film without Jedi. Director Gareth Edwards said earlier this year "The absence of the Jedi hangs over the movie."
Before making Rogue One, Whitaker will finish the Denis Villeneuve film The Story of Your Life, and then shoot a role in the remake of The Crow.
Rogue One will open on December 16, 2016.