Channing Tatum's 'Gambit' Gets Rupert Wyatt To Direct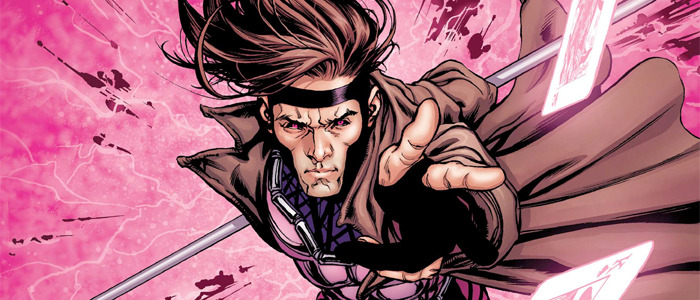 Gambit found a leading man in Channing Tatum quite some time ago, and now it finally has a director as well. Rise of the Planet of the Apes helmer Rupert Wyatt will take the reins for the X-Men spinoff, which is due out next year. Read all about the Gambit Rupert Wyatt news after the jump. 
EW got the scoop on the Gambit Rupert Wyatt hire. Wyatt previously worked with X-Men studio 20th Century Fox on Rise of the Planet of the Apes. The film earned excellent reviews and grossed $481 million worldwide, and successfully jumpstarted a new Apes franchise.
Created by Chris Claremont and Jim Lee, Gambit a.k.a. Remy LeBeau made his comic book debut in 1990 and quickly became a fan favorite character. The mutant superhero has the power to charge objects (most often playing cards) with kinetic energy, making them explode. He's also known for his sly, charismatic personality and his Cajun background, charmingly represented by a thick accent.
Tatum was confirmed to play Gambit last spring, after months of rumor. The new film marks the character's first solo outing, as well as Tatum's first time playing him, but his second overall appearance in Fox's X-Men franchise. Taylor Kitsch previously played Gambit in 2009's X-Men Origins: Wolverine.
(There are rumors Gambit could pop up in X-Men: Apocalypse, which opens a few months before Gambit. But so far Tatum has shot those down, and insisted he'd rather debut his version of the Ragin' Cajun in the standalone movie.)
Josh Zetumer (Robocop) scripted Gambit based on a treatment by Claremont. Tatum told press earlier this year that Gambit would be an origin story, but one that plays around with the tropes of the genre. "There's so many ways you can take [an origin story]," he said. "You could do it like Batman Begins, or a different take and go the Guardians of the Galaxy route. All I can say is, I'm super excited."
As for Tatum's specific conception of Gambit, here's how he describes the character:
He's kind of a tortured soul and he's not a good guy. But he's not a bad guy, either. He walks his own path. And of course he plays cards and drinks and is a martial-arts badass!
Tatum will produce Gambit with his partner Reid Carolin, as well as X-Men vets Lauren Shuler Donner and Simon Kinberg. Gambit is due in theaters October 7, 2016.