The Leftovers Season 2 Teaser Trailer: "Pack Your Bags, We're Headed To Jarden Texas"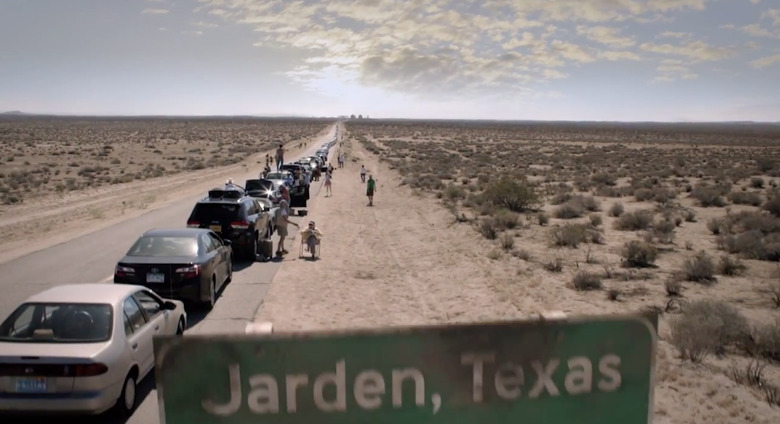 I wasn't immediately taken by The Leftovers when I watched the pilot on HBO, but over the course of the first few episodes the show really grabbed me. Created by Damon Lindelof and Tom Perrotta, the show has a very cool mystery set-up (set two years after 2% of the world's population mysteriously disappeared) but focuses more on the characters and drama (and even though I think the character focus works here better than in Lost, I'm still drawn more to the mysterious twists). The Leftovers season 2 teaser trailer has been released by HBO and can be watched now after the jump. Leave your thoughts in the comments below.
The Leftovers Season 2 Teaser Trailer
So the focus on season 2 of The Leftovers seems to turn towards Jarden Texas, a town which had no departures. Why is everyone headed to Jarden? What mysterious properties might the town hold? I'm sure all of this will be the exploration of the season season. I'm excited.
"Pack your bags. Season 2 of The Leftovers premieres this fall."