'Kung Fu Panda 3' First Look: Meet Bryan Cranston And Rebel Wilson's Panda Characters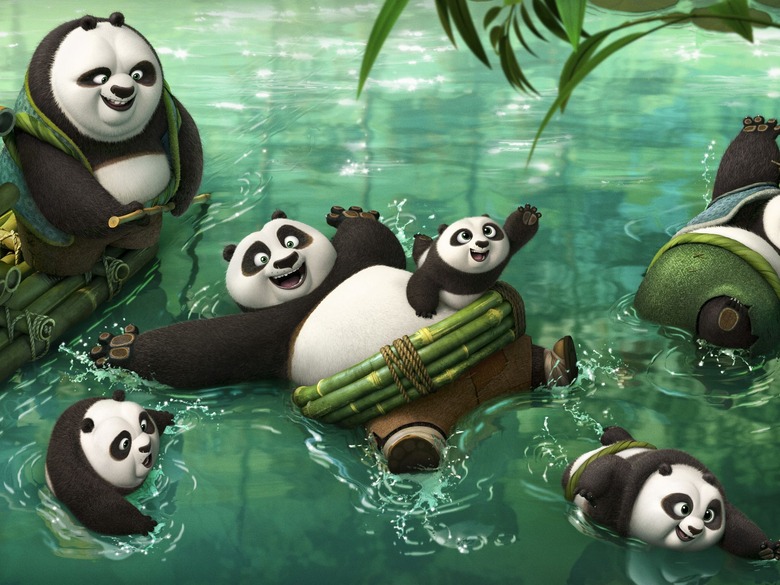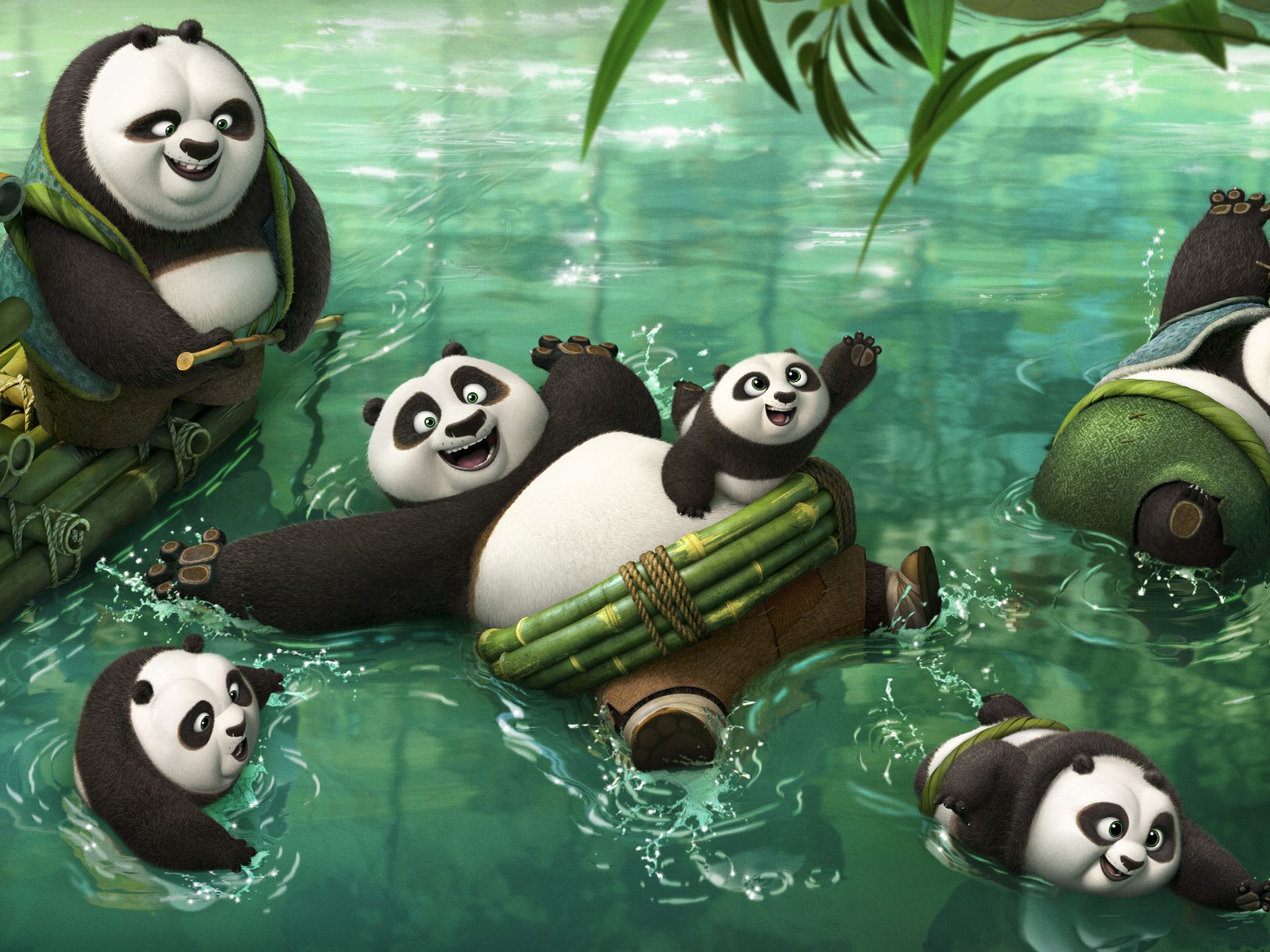 Kung Fu Panda 3 will triple down on the panda action. Although Po (voiced by Jack Black) has spent the past two films believing he was the last of his kind, the upcoming threequel will reveal that's not the case. In fact, there's a whole secret panda village full of other big, fat, happy bears.
Among them are Po's biological father Li, voiced by Bryan Cranston, and a female panda named Mei Mei, voiced by Rebel Wilson. Not to mention a bunch of adorable baby pandas that seem to take to Po immediately. Get your Kung Fu Panda 3 first look after the jump.
USA Today revealed the Kung Fu Panda 3 first look.
Kung Fu Panda 2 revealed that Po grew up thinking he was the only survivor of a massacre perpetrated on the panda population by the wolf Shen. But in Kung Fu Panda 3, Po meets his long-lost dad Li, who reveals that the other pandas have been hiding in a secret village since the attack. "There's intense rejoicing as I am reunited with my people," Black told USA Today.
Black describes Li as "the master of chilling, of having fun." (Though Cranston apparently wanted to work in a line from Breaking Bad's decidedly unchill Walter White into the movie.)  Nevertheless, their reunion causes some issues for Po's adopted father Mr. Ping the goose, who feels "protective" of his son.
Po also encounters his first female panda, an aspiring ribbon dancer named Mei Mei. Black calls her "a funny, creative panda," if a bit overbearing (no pun intended). However, it seems Po isn't a fan at first. "Po's a little freaked out, since he's never been around a female of his own species," he said. "I don't think he has game in that realm yet."
In addition to all the new panda cahracters, Po's Furious Five pals are back as well: Tigress (Angelina Jolie), Monkey (Jackie Chan), Mantis (Seth Rogen), Crane (David Cross), and Viper (Lucy Liu). So is their trainer, Master Shifu (Dustin Hoffman).
That should come in handy for Po and his newfound friends, as the larger plot has them menaced by a supernatural villain called Kai. It's up to Po to train the other pandas to fight back. Mei Mei offers her own special contribution by wielding a pair of nunchucks.
Directed by Jennifer Yuh Nelson and Alessandro Carloni, Kung Fu Panda 3 opens in theaters January 29, 2016.