Mulder And Scully Return In 'The X-Files' Set Photo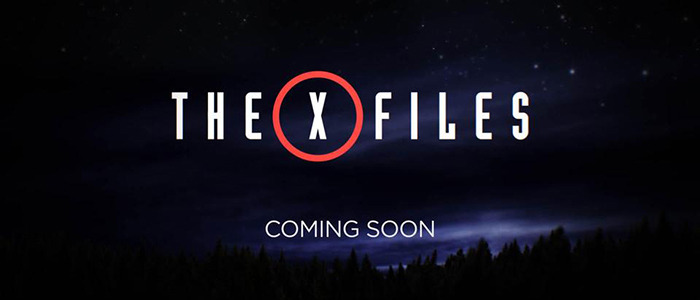 The truth is out there on social media. The X-Files revival is shooting now, with David Duchovny and Gillian Anderson back in action as FBI agents Fox Mulder and Dana Scully. Images from set over the past few days have shown unremarkable sights such as chairs marked for the actors, and an impossible-to-read script page. Today, however, Fox offered up something good: a monitor, showing an image of Mulder and Scully.
Thank Fox (not Mulder) for the image:
EXCLUSIVE: Your first look at Mulder and Scully! #TheXFiles pic.twitter.com/UexSfktTbA

— The X-Files (@thexfiles) June 10, 2015
Here's a blowup of the frame featuring the two characters.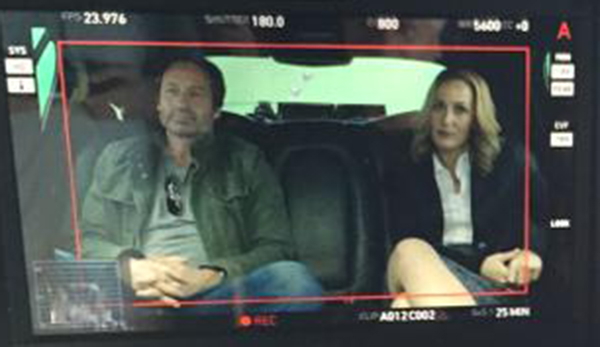 So: green screens there to comp in whatever environment this vehicle is traveling through. No real clues there. Gillian Anderson could have come right from the set of Hannibal, but she looks appropriately business-like. Where's the red bob, though? That was a signature Scully style element. There's not much to learn about Duchovny's character here, but it does look like Mulder has been taking it easy in the years since the show went off the air.
As for the rest of the cast, Mitch Pileggi has confirmed that he will return to play Walter Skinner. We've heard that William B. Davis, who played the Cigarette-Smoking Man, will also be back, and that Annabeth Gish and Robert Patrick, who played special agents Monica Reyes and John Doggett, may also make appearances. Joel McHale will have a role, as a conservative internet newsman.
New episodes of The X-Files are set to premiere on Fox on January 24, 2016.