'The Empire Strikes Back' Returns To The Box Office Top 10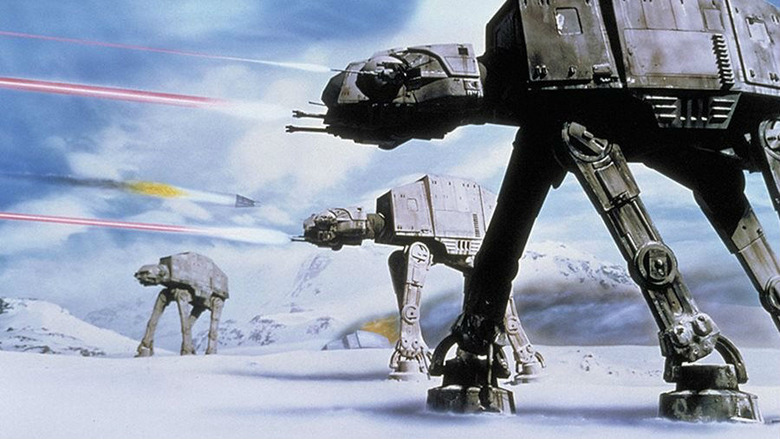 No, we haven't time-travelled back to 1980 but yes, The Empire Strikes Back is back in the box office top ten in the United Kingdom. The reason? Secret Cinema kicked off their latest event, centered on the classic Star Wars sequel, earlier this week. With a Thursday to Sunday gross of $470,000, the Irvin Kershner-directed film came in #8 at the UK box office. Read more about The Empire Strikes Back box office return.
The Hollywood Reporter posted this fun news and did some of the calculations from pounds to US dollars. Here's the full UK box office top ten from this weekend via The Guardian:
Spy, £2,557,824 from 531 sites (new)
San Andreas, £1,794,747 from 527 sites. Total: £8,334,562
Insidious: Chapter 3, £1,440,299 from 436 sites (new)
Mad Max: Fury Road, £804,148 from 487 sites. Total: £15,573,726
Pitch Perfect 2, £749,903 from 527 sites. Total: £16,084,082
Avengers: Age of Ultron, £341,491 from 389 sites. Total: £47,795,614
Tomorrowland: The World Beyond, £310,941 from 491 sites. Total: £4,758,221
Secret Cinema: The Empire Strikes Back, £304,115 from 1 site (new)
Dil Dhadakne Do, £212,719 from 74 sites (new)
Man Up, £141,170 from 306 sites. Total: £1,017,461
In case you are in the dark about what a "Secret Cinema" event is, you can watch what they did last year with Back to the Future at this link. Basically it's a film screening presented in a huge, elaborate space themed to the movie. For Back to the Future the environment was Hill Valley. For The Empire Strikes Back, it's an even more elaborate production where fans can go from one Star Wars planet to another, interact with actors, and explore famous scenes and locations.
For that privilege, tickets are not cheap. They're basically $120 a piece, hence how this one location can break into the box office top 10. It runs through September though so it is possible The Empire Strikes Back will remain in the top ten for a few more months.
For more on Secret Cinema, head to their site.