Page 2: Could Daredevil Appear In Captain America: Civil War? [Fact Checking Speculation]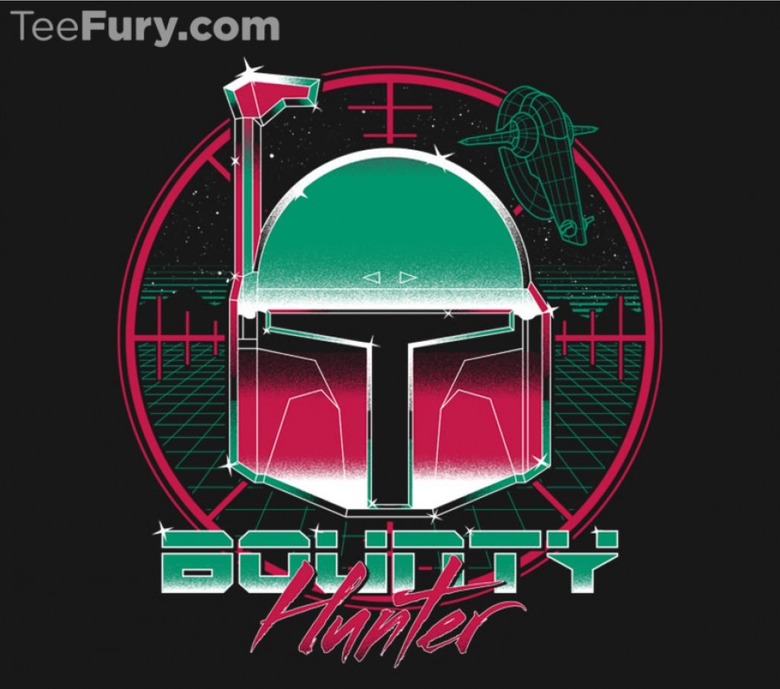 Page 2 is a compilation of stories and news tidbits, which for whatever reason, didn't make the front page of /Film. After the jump we've included 36 different items, fun images, videos, casting tidbits, articles of interest and more. It's like a mystery grab bag of movie web related goodness.
Header Photo: Bounty Hunter 80's t-shirt
10 Reasons The Velociraptors Are The True Stars of The Jurassic Trilogy
The Entourage Movie Has A Huge Mistake That Can't Be Ignored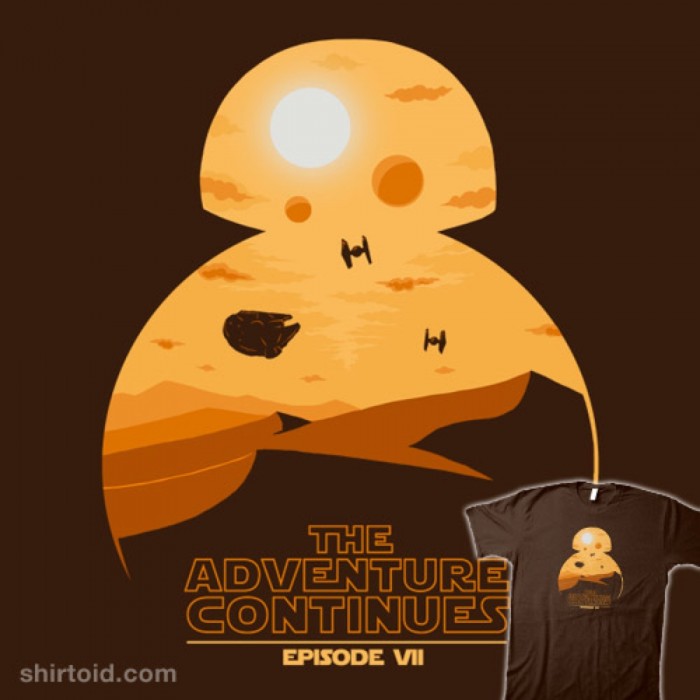 The Adventure Continues t-shirt
You'll Never Guess How the Dinosaur Sounds in Jurassic Park Were Made7 Movie Plot Twists You Never Saw Coming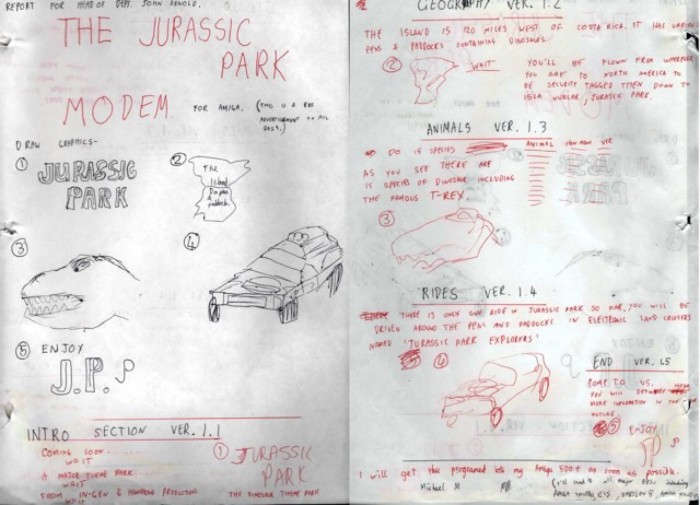 The Jurassic Park dossier
How 'Jurassic Park' Changed My Life (and Probably Yours)The 20 Best Film Festival Debuts Of 2015 So Far
Daily Blog Post from Editor Peter Sciretta:
Daredevil Civil War Movie Speculation Fact Check: Could Daredevil Appear in Captain America: Civil War?
While on an international tour, Charlie Cox, star of Netflix's original Marvel television series Daredevil mentioned to La Cosacine that he finished reading the comic book miniseries Civil War a few days ago. This is leading some to speculate that Daredevil could appear in the currently filming Captain America: Civil War. Before we blow this mention out of proportion, lets look at the translated quote:
"There are many interpretations of Matt Murdock. The character created by Stan Lee is not the same as we see in the work of Frank Miller," said Cox, before dem eterse how your character interacts with other supers of Marvel. "I finished reading Civil War a few days ago and you realize how each vignette in which Matt appears, the tone of the story takes with his comics, and so with the others. It interacts very naturally. "
Could a Daredevil Civil War movie crossover happen? Lets fact check the speculation.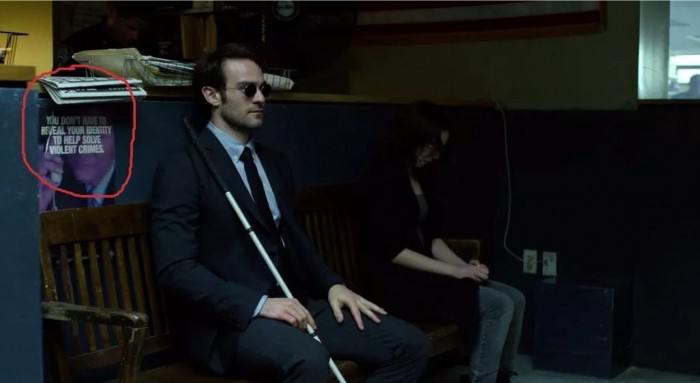 Now is it possible that Charlie Cox might appear in Civil War as Daredevil? Well... maybe. But probably now.
First of all, the Civil War comic book storyline is a mega crossover that involves all of the superheroes in the Marvel Universe as they are facing regulations that would disclose their secret identities and be regulated law officials. Of course, the feature film version is expected to have some changes. Before Sony signed a deal with Disney to allow Spider-Man to appear in the film, Marvel head Kevin Feige told me that the storyline would be changed:
...It's cumulative for things that have happened though all of the movies leading up to this point. It has made the governments of the world say "we need to have some oversight of these guys. They need to report to somebody. So it becomes more... it falls under that umbrella, rather than "you have to take off your mask." It's not about the secret identity thing, as much as it is about, overall, who reports to who, and who can agree to oversight committee. Because as of now, in Avengers 2, there is no more security council, there is no SHIELD, obviously. Stark is paying for it, Captain America is running it, and things occur that will make governments begin to question.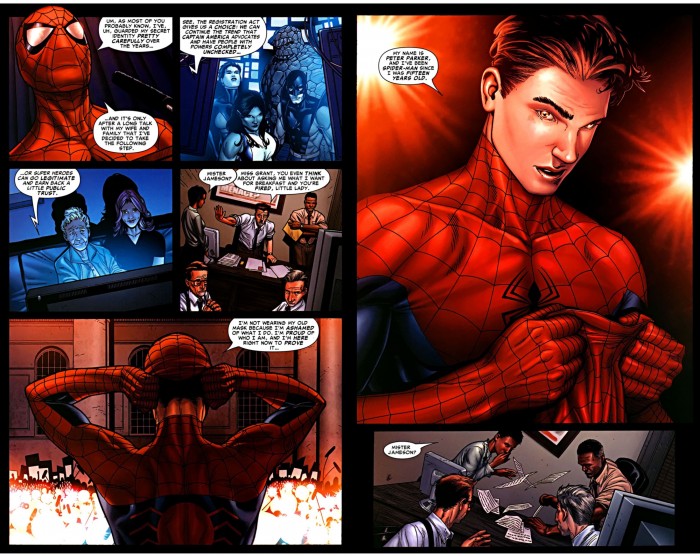 But now that Spider-Man is back in the picture, maybe Marvel wants to reintroduce the secret identity stakes that were in the comic. Problem is, most of the current MCU line-up consists of superheroes with identities already revealed to the public (for instance, Tony Stark revealed he was Iron Man at the conclusion of his first movie). So it might make sense to add someone like Daredevil into the picture to add more masked heroes to the mix.
When I talked with  Daredevil executive producer Jeph Loeb about how connected the Netflix television shows would be with the Marvel movies, he seemed pessimistic about the idea of crossovers:
And definitely you won't see Iron Man, you won't see Thor, you won't see any of those characters. And I always liken that to, you know, we live in a world where Brad Pitt exists, but it's how many people have actually stood next to him in line? You know, you don't really see Brad Pitt. You know he's out there. But you don't really see him. And that's kind of the world we exist in.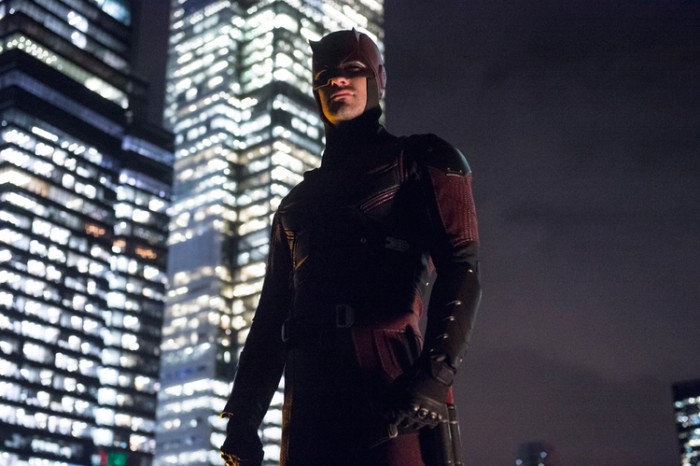 Charlie Cox has even publicly stated that he's contractually obligated to appear in the Marvel Cinematic Universe movies if Disney was to decide they want him there.
"It'd be great," Cox told Close-Up Film in April when asked about the possibility of crossing over with other shows and films. "It's in my contract that if they want me to do it, I'm there, and I would love that. That would be an extension of the dream, but I'm a pretty happy customer at this point, to get to do the series again. And I get to do The Defenders at some point."
So the lawyers have put it in his contract, just incase.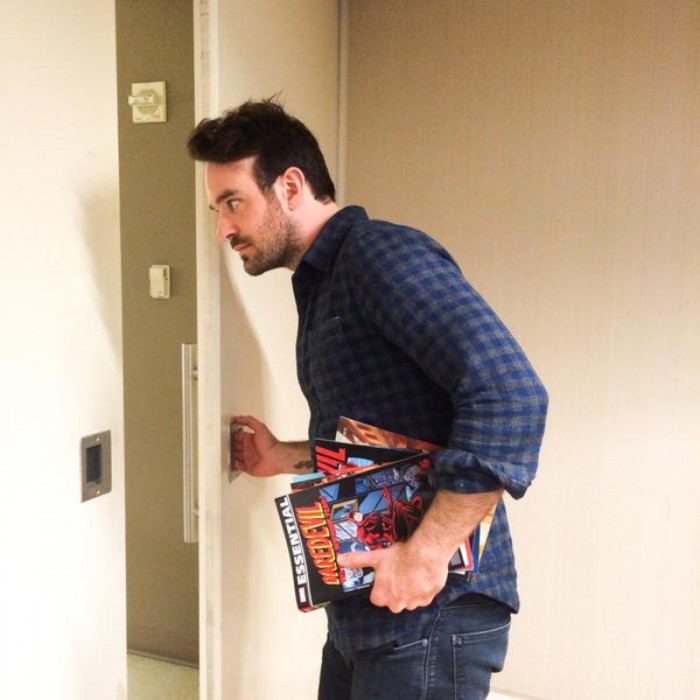 So a a Daredevil Civil War movie crossover is possible, but is it probable?
Now that we know it could possibly happen, lets try to find out if Cox's comment hints at a Daredevil Civil War movie crossover. Was Charlie Cox reading Civil War as research for that upcoming film? Cox has admitted that he wasn't a huge comic book reader before getting cast as Matt Murdock aka Daredevil, but thats when things changed:
"The greater part of my preparation was spent reading comics. I think you will find influence from many of the DD writers and illustrators over the years. Personally, I found Bendis/Maleev runs incredibly helpful in terms of the tone of our show." Cox is clearly well prepared then, something which is reflected in the names he dropped when asked about who some of his favourites are now. What are the chances some of these characters appear? "Since I got cast in the role, I have read hundreds of comics. There are so many great characters but some of my favorites are the following: The Punisher, The Purple Man, and Thor."
There you have it: Charlie Cox reads comic books for fun, so him mentioning that he's read Civil War could mean absolutely nothing. In fact, its not even the first time Cox has mentioned reading Civil War in interviews. In the previously cited Close-Up interview from late April 2015, he said the following:
"I've read Civil War now, I've read The New Avengers, I know he's in there but I think I missed the boat on Civil War because they're filming that. I don't know, Marvel have not mentioned that to me at all."
Now of course, some fans are pointing at Cox's wording in the new international press tour interview, saying he read Civil War just "a few days ago" — but a few days ago could mean months ago to a busy working actor who isn't paying attention.
We're heard rumblings that there is some bad blood between the Marvel television division and Marvel movie division.  Who knows if that is true or the what the extent is, but my sources seem to believe they won't be working together on Civil War.
I'm not sure there is anything to this but its fun to speculate about. How cool would it be to have some of the Marvel television characters crossover into this bigger MCU storyline? Certainly The upcoming announced Avengers: Infinity War movies seem like the perfect opportunity to somehow mash up all of the media properties into one epic story.
Okay guys, lets get to today's edition of Page 2.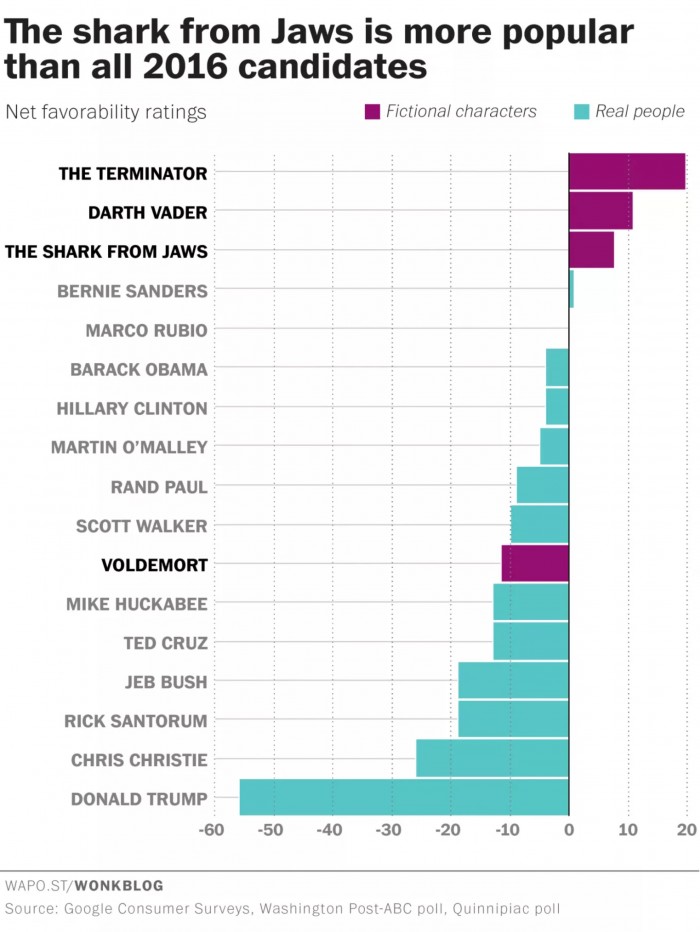 Darth Vader leading real humans in presidential poll, Donald Trump trailing them
Andy Samberg's Lonely Island Comedy Lands Summer 2016 Release Date
Stop Asking Tim Robbins About Prison EscapesJake Johnson On Why He's The New Samuel L. Jackson In 'Jurassic World'

First Logo for Tim Burton's MISS PEREGRINE'S HOME FOR PECULIAR CHILDREN
TiVo Now Lets Subscribers Stream Recordings And Live TV Via The Web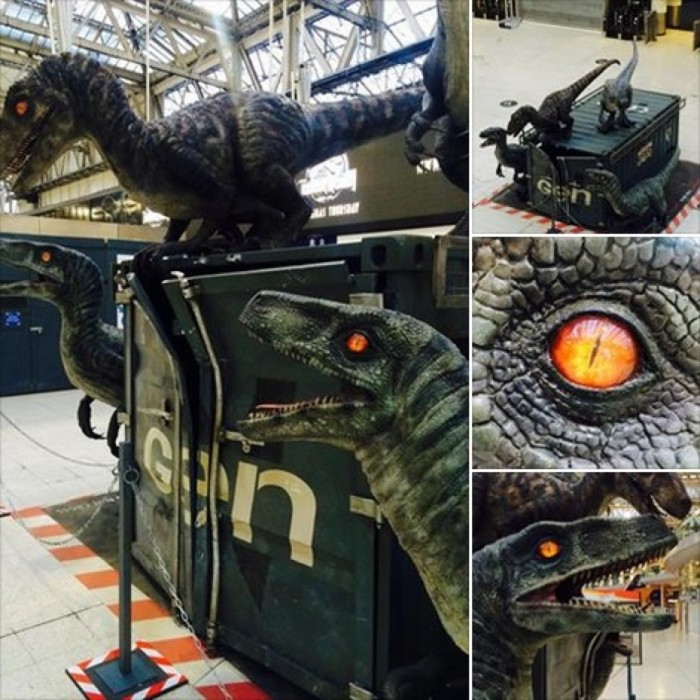 Jurassic World teaser just popped up this morning in one of London's busiest train stations
Andrew Lloyd Webber Opens Doors To 'School Of Rock' Pre-Preview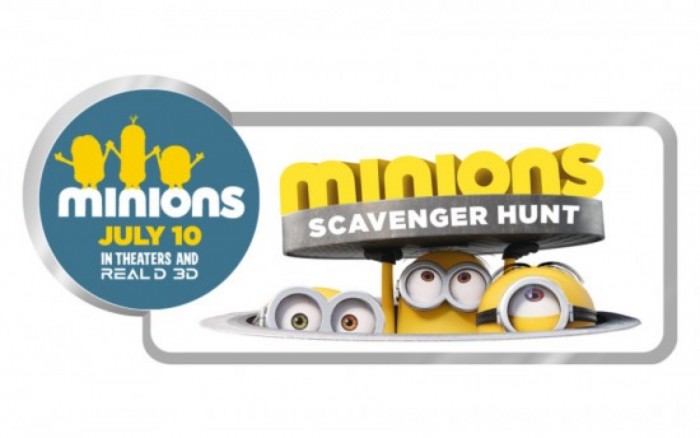 "Minions" Scavenger Hunt comes to Universal Studios Orlando
IFC's Hockey Comedy 'Benders' Sets Cast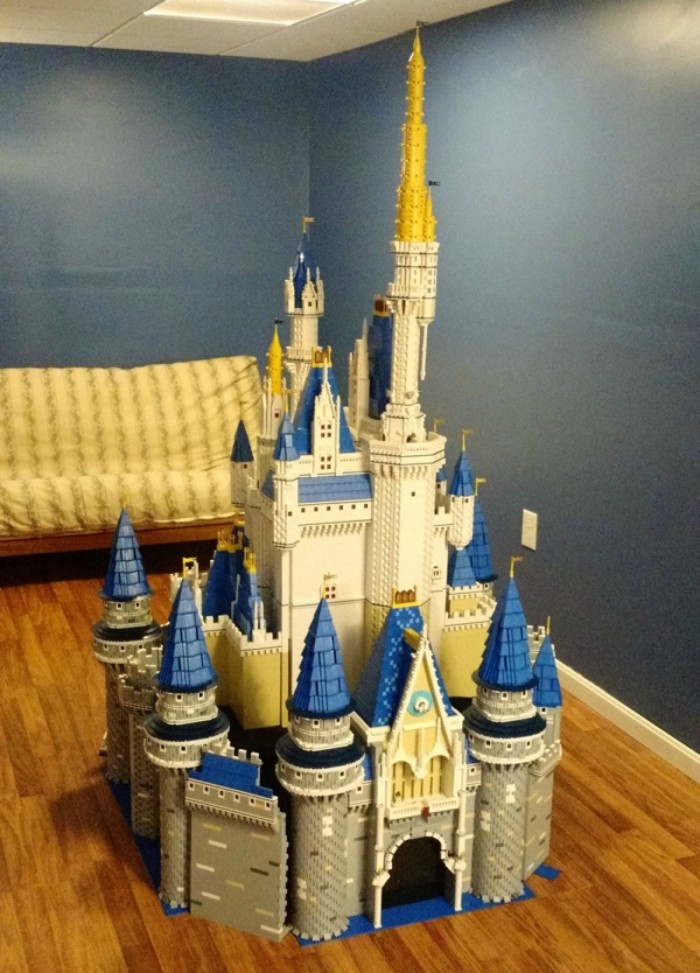 Cinderella's Castle Built With A Whopping 50,000 LEGO Bricks
Sony Classics Buys Pedro Almodovar's 'Silencio'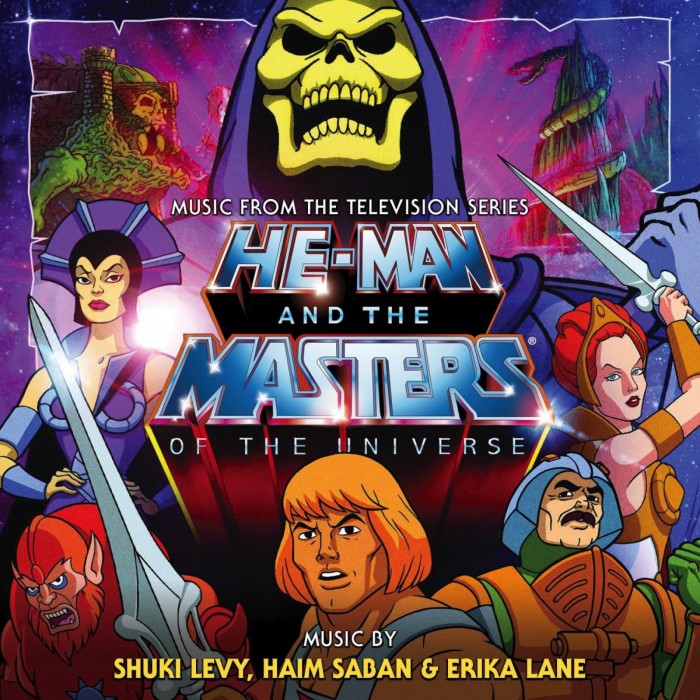 By The Power of Grayskull...La-La Land's HE-MAN Soundtrack Has The Power!
J.C. Chandor Directing Real Estate Movie 'The Liar's Ball'
Iconic Scene From 'Alien 3? Recreated Using a Black Stapler and an Image of a Frightened Ellen Ripley
Adam F. Goldberg Discusses The Goldbergs' Success & Teases Season 3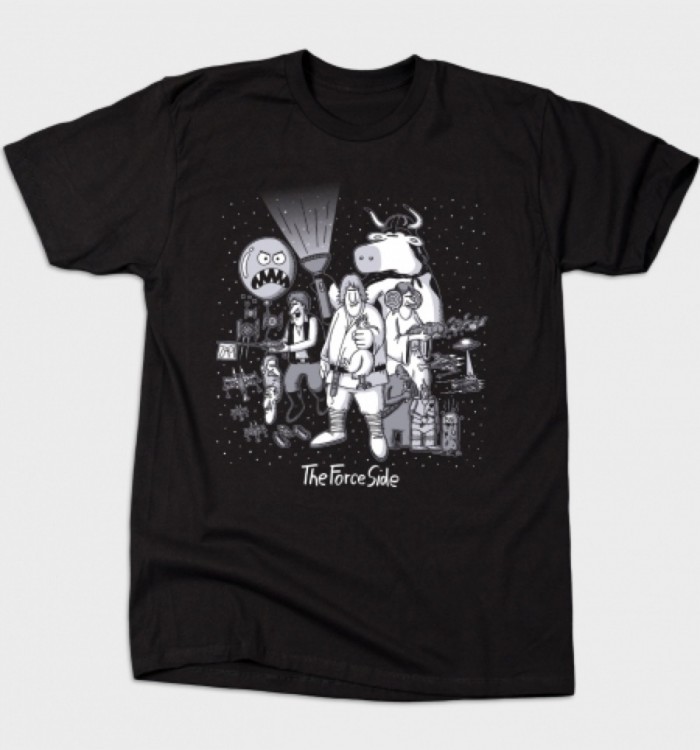 This T-Shirt Takes Star Wars To The Far Side
Oriental DreamWorks moves forward on a new complex in Shanghai
Legend of Zelda fan film reveals Link is a thieving lunatic
Neil deGrasse Tyson Says Hoverboards Are Still a Ways Off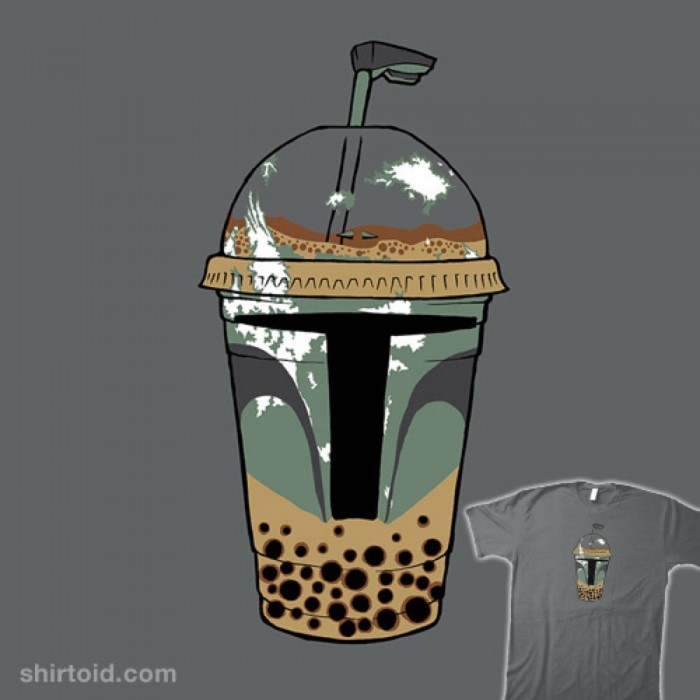 Bobatea t-shirt
BT's launching an Ultra HD box to host Europe's first 4K TV channel
ANDREI TARKOVSKY Shot By Shot
Demi Lovato to Guest Star on Robert Rodriguez's 'From Dusk Till Dawn'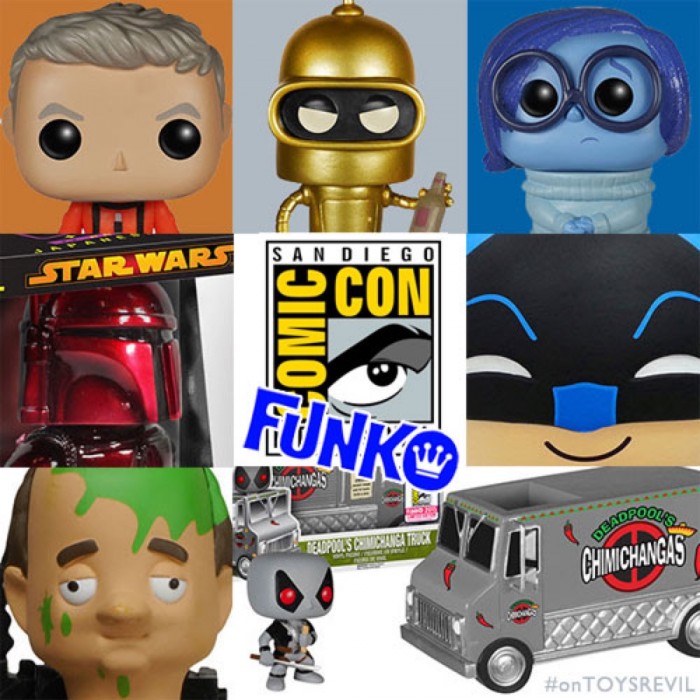 Funko Announces Wave One of their San Diego Comic-Con Exclusives!
'Lethal Weapon' and 'Goonies' Actress Mary Ellen Trainor Dies at 62
Build your own Fury Road-style flamethrower Ukulele
Scribe Michael Mitnick To Direct 'Some Are Born Great' In Helming Debut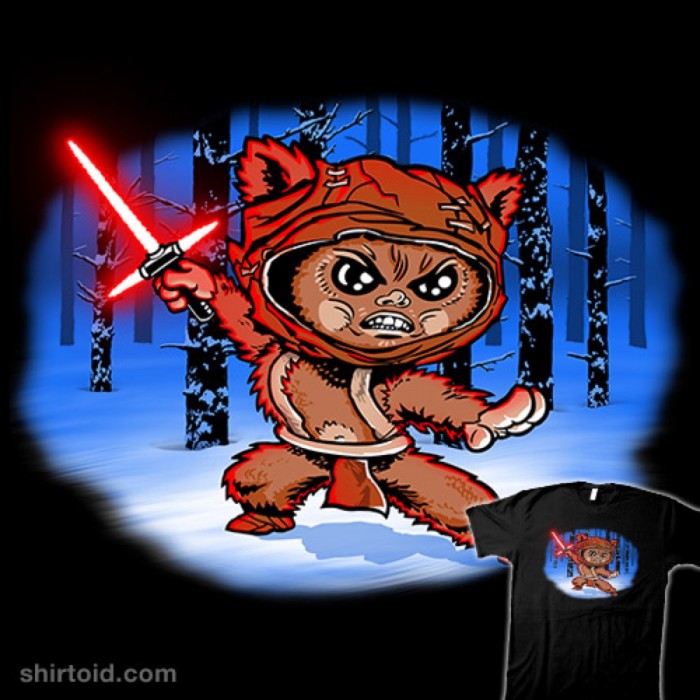 Ewok Sith t-shirt
Seth Rogen, Mindy Kaling, More Join Joseph Gordon-Levitt for 'Hit Record' Season 2
The 100 Most Iconic Movie Lines of All Time
'Transformers' Star Jack Reynor Joins Ben Wheatley's 'Free Fire'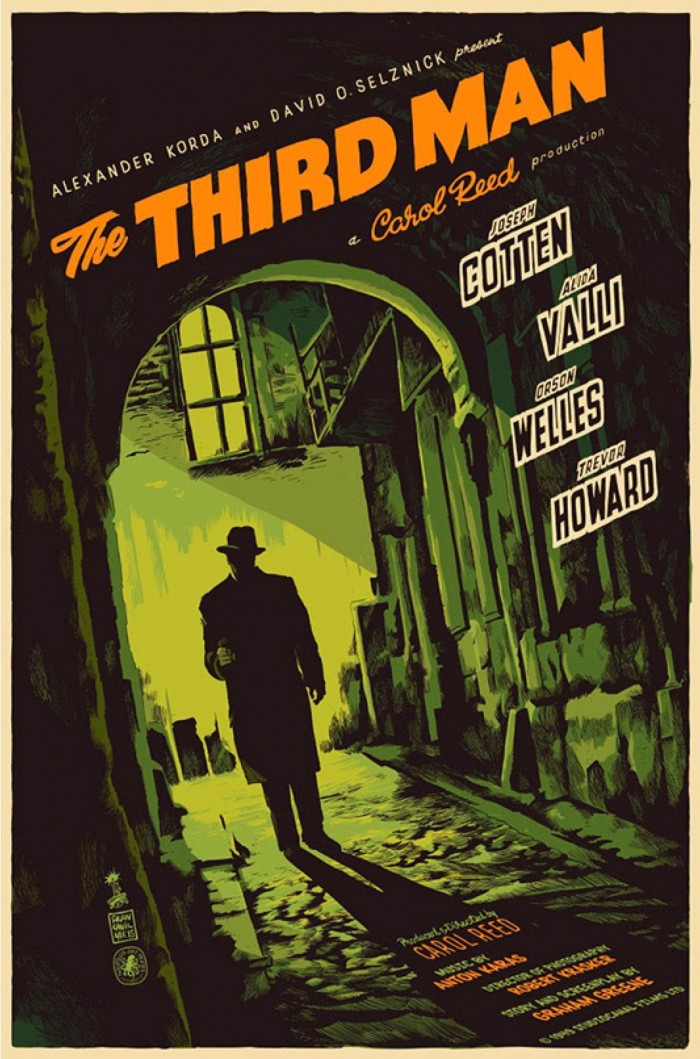 NAUTILUS ART PRINTS TO RELEASE THE THIRD MAN PRINT BY FRANCESCO FRANCAVILLA ON JUNE 10, 2015
Michelle Monaghan To Star In Hulu Drama Series 'The Way' From Jason Katims
If you have any interesting items that we might've missed that you think should go in /Film's Page 2 – email us!