'Independence Day 2' Licensing Poster Takes Aim At Planet Earth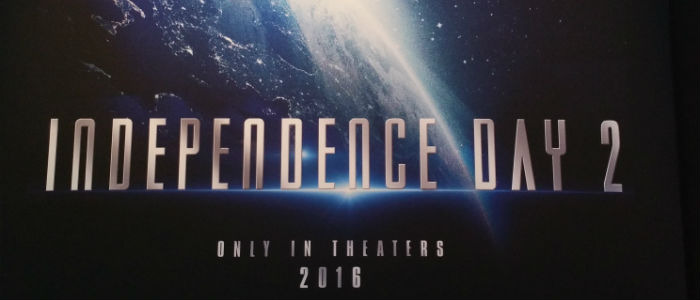 When Roland Emmerich first unleashed Independence Day on the world in 1996, major cities were under attack. Washington DC, New York, Los Angeles — each city was leveled when a city-sized spaceship set off a blast over an iconic building. In Independence Day 2, it seems that idea is being expanded globally. A nice licensing poster for the film shows the aliens back in Earth space, but not floating over cities. This time, they're floating over the entire planet.
Below, check out the first Independence Day 2 poster and read a synopsis that offers a few more details.
Here's the Independence Day 2 poster via Collider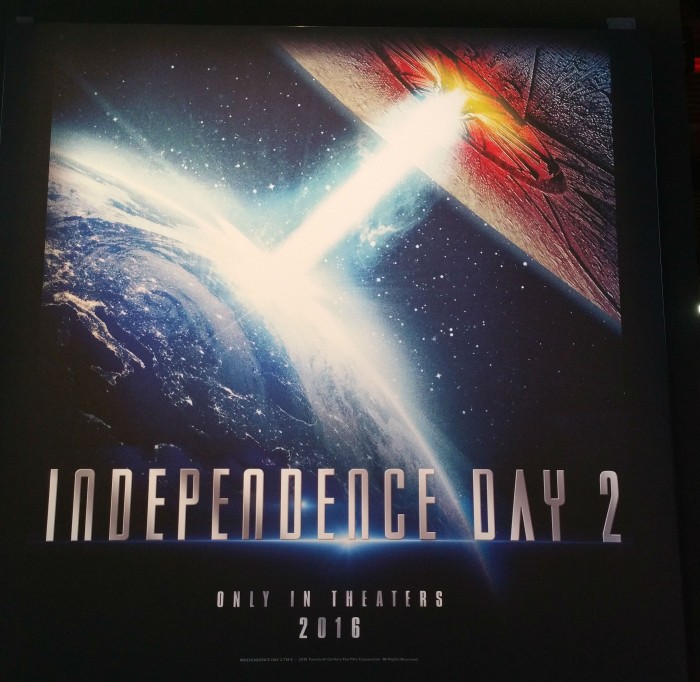 See what we mean? The aliens are not messing around this time. Basically though, this poster is a mix of elements used at all stages of the marketing of the first Independence Day. The earth in the first teaser, the angle of the ships in the second, the dominance and laser of the third. (Thanks to IMP Awards for the classic posters, all of which were on my wall in 1996).
We've already written extensively about what you can expect in the 2016 sequel but, Collider also uncovered a synopsis of the film. There's not much new here but it's a bit more non-spoiler than what we've posted in the past.
After Independence Day redefined the event movie genre, the next epic chapter delivers global catastrophe on an unimaginable scale. Using recovered alien technology, the nations of Earth have collaborated on an immense defense program to protect the planet. But nothing can prepare us for the aliens' advanced and unprecedented force. Only the ingenuity of a few brave men and women can bring our world back from the brink of extinction.
Directed by Roland Emmerich, Independence Day 2 opensJune 24, 2016. It stars Jeff Goldblum,Bill Pullman, Liam Hemsworth, Maika Monroe, Jessie Usher, Joey King, Sela Ward, Brett Spiner, Vivica A. Fox, William Fichtner, Charlotte Gainsbourg and Judd Hirsch.