Disney World's Frozen Ride: First Look And Details Revealed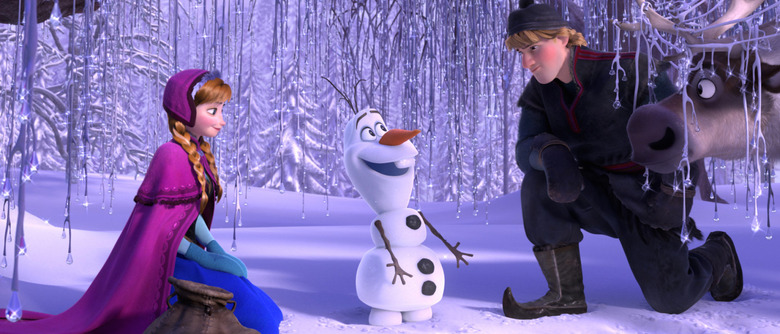 It was only a matter of time before Disney World unveiled a Frozen ride, and that time will finally come next year. Disney World has unveiled its new plans for Frozen Ever After, the new attraction which will replace Maelstrom in Epcot Center's Norway pavilion. Find out everything there is to know about the Frozen Ever After ride after the jump. 
WSJ got the inside scoop on the Frozen Ever After ride. Like Maelstrom, Frozen Ever After will be a mix between a log chute and a traditional dark ride film attraction. As a matter of fact, Frozen Ever After will keep the same logs and the same path as Maelstrom, only with all-new, Frozen-themed scenes.
Explained Imagineering creative executive Kathy Mangum, "What we try to do is take you back to the movie without retelling that story. This is a celebration of the characters, a way for guests who love the film to experience it in a completely different way."
The "plot" will unfold in the middle of summer, as the citizens of Arendelle prepare for their winter festival. (Why they're holding the winter festival in the middle of summer is not explained.) Below is a scene-by-scene breakdown, with GIFs from the movie to help you envision the experience.
First, guests in line will pass Wandering Oaken's Trading Post. From time to time, the proprietor will peek out through the windows to call "yoo-hoo!"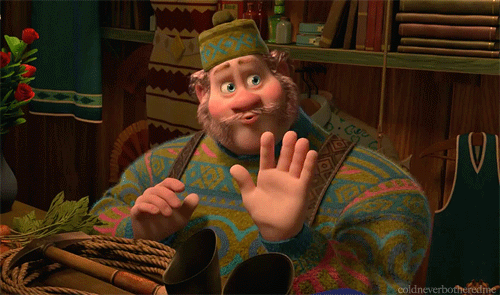 Once guests have actually boarded their logs, they'll see Olaf and Sven prepping for the Winter Festival.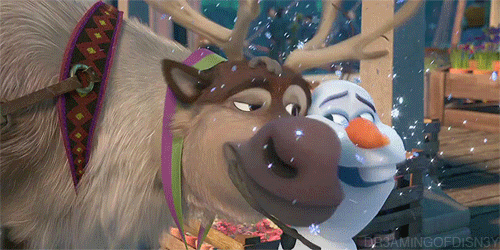 Next they'll drop by Troll Valley, where Grandpappy Troll tells children how Anna and Kristof met.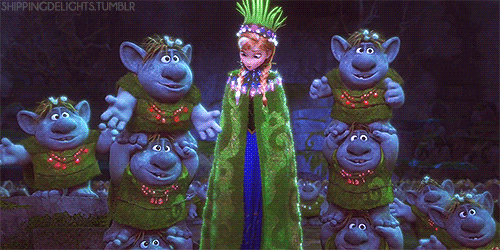 Then the log will climb up a ramp to check in with Olaf, who'll be singing and ice skating with Anna, Kristoff, and Sven.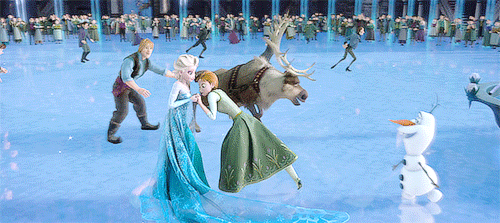 The log will pass through a set of doors to reveal the centerpiece of the ride: Elsa singing "Let It Go" atop her ice castle, as (simulated) snow crystals fly around the room.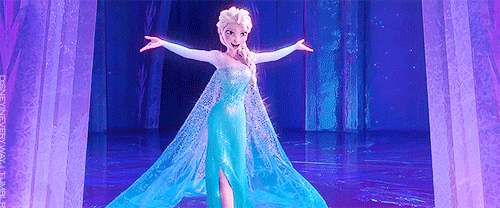 Once that's over, visitors will pass by Marshmallow and the Snowgies from Frozen Fever. Marshmallow will yell "Let It Go" in time with Elsa.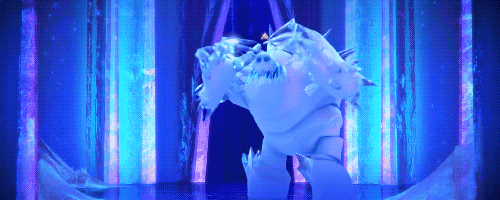 Finally, guests will pass through a cloud of mist to finish with fireworks, as Elsa, Anna, Olaf, Sven, and Kristoff wave them off.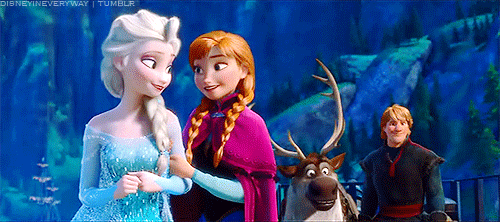 The entire ride will take about four minutes. While there won't be any new songs, guests will hear some new lyrics for some of their favorite tunes. The Frozen characters will be recreated through cutting-edge audio-animatronic technology which was first used on the Seven Dwarfs Mine Train that opened last year in Magic Kingdom.
As of now we know only that Frozen Ever After will welcome visitors sometime next year, but don't have a more specific debut date. In the meantime, check out the first bit of concept art from the ride below: