New 'Daredevil' Showrunner To Write Back-From-The Dead Live-Action 'Akira' Adaptation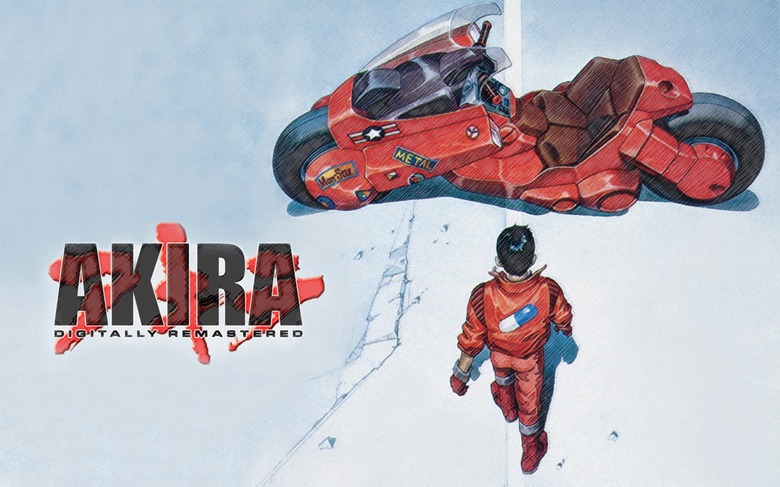 Marco Ramirez has been hired to write a screenplay for a live-action adaptation of Katsuhiro Otomo's popular anime and six-volume manga story Akira. More details on the back-from-the-dead Akira adaptation after the jump.
Ramirez comes from television. He was a writer on Sons of Anarchy, Orange Is the New Black, Da Vinci's Demons, and is the new showrunner/writer of Marvel's Daredevil Netflix original television series, replacing Steven S. DeKnight. Thats all the new details THR has at this time.
Warner Bros. has been trying to bring Akira to the big screen since 2008 when Andrew Lazar (American Sniper) and Leonardo DiCaprio's Appian Way acquired the rights to the adaptation. Many directors and writers have been attached to the project over the years, and slew of popular young actors were considered for the project, including Robert Pattinson, Andrew Garfield or James McAvoy for Tetsuo and Garrett Hedlund, Michael Fassbender, Chris Pine, Justin Timberlake or Joaquin Phoenix for Kaneda.
However, once they realized the film was going to be a huge project they courted bigger name stars like Brad Pitt, James Franco, and Keanu Reeves. (Way back in the day, Leonardo DiCaprio himself was interested in starring in the property.)
Most recently the director was Jaume Collet-Serra, who was ordered to get the budget down less than half of the original plan, to the $60 million range. Garrett Hedlund and Kristen Stewart were the big names circling the project, and actors like Michael Pitt and Toby Kebbell were rumored for Tetsuo.  The cheaper version of the story changed the setting of Tokyo in the original story to a Neo-Manhattan. Studio even considered cheater directors like Henry Joost and Ariel Schulman (Catfish) to turn in an even more affordable take on the story. The project was pulled from production and shut down, but it looks like Akira is alive again.