Quentin Tarantino Helps Get 70mm Projectors In 50 Theaters For 'The Hateful Eight'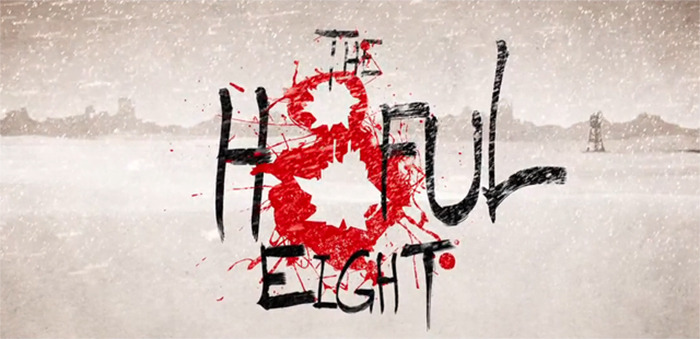 Quentin Tarantino is a standard-bearer for the preservation of film in filmmaking, from the use of celluloid rather than digital when shooting a movie to the projection of film prints at his "no digital allowed" New Beverly Theatre in Los Angeles. Tarantino shot his latest film, The Hateful Eight, in the elite 70mm format — in fact, he used an even more rare variant of the 70mm format, called Ultra Panavision 70, which results in a very wide image.
Having gone to all that effort to shoot the film in a rare format, Tarantino evidently wants to exhibit the film in the same large format. A new report says that he has helped put 70mm projectors equipped with the proper anamorphic gear into fifty theaters worldwide.
The info comes from cinematographer Bill Bennett, after a presentation of Hateful Eight footage at the Cine Gear Expo. (He's not the man who shot The Hateful Eight, by the way — that was Robert Richardson.)
Saw Ultra Panavision 70, Tarentino's "The Hateful 8", projected in Anamorphic 70mm. Crazy beautiful. An entirely chemical analog process.

— Bill Bennett ASC (@CineBill) June 6, 2015
Dan Sasaki of Panavision told THR,
[Tarantino] really wants to get people back into theaters. You're not going to get this [at home]. He did something really great to bring that [experience] back. Quentin wanted an epic Western, something that hasn't been seen in forever, that would really wow people. [When he saw this test,] he started bouncing in his seat.
Bennett also offered a screenshot — there's some irony in using a small digital photo to celebrate an ultra-wide film image, but we'll take it.
Ultra Panavision 70 "Hateful 8", 1.25 times anamorphic squeeze, yielding an extremely wide aspect ratio of 2.76:1 pic.twitter.com/Efm5FA9BjK

— Bill Bennett ASC (@CineBill) June 6, 2015
Here's a larger version of that image.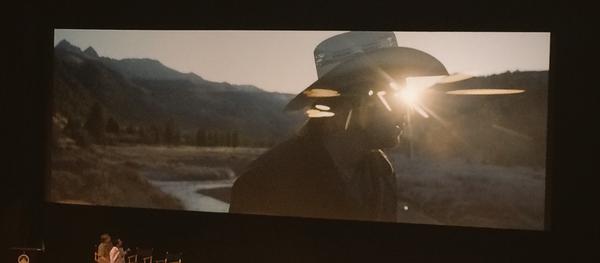 And then there's this note, that Tarantino is helping get 70mm projectors, complete with anamorphic lenses to properly display the film, into theaters worldwide. Precisely which theaters we don't know, and in fact this detail remains unconfirmed.
@davidneal Tarantino is retrofitting 50 theaters in the world with 70mm projectors with the Anamorphic projection lenses. Film still lives.

— Bill Bennett ASC (@CineBill) June 6, 2015
No surprise with Tarantino that the emphasis would be on film, but THR says that "work is also being done to find the most precise way to create a digital version for digital cinema release."
The Ultra Panavision 70 format was only briefly used in the '50s and '60s, with the 1966 film Khartoum being the last to shoot using the system.
There's also an interesting detail in THR's report, which says that the same Ultra Panavision 70 anamorphic lenses used to shoot this film are being used for Star Wars Anthology: Rogue One. We're reaching out to Lucasfilm for more details on that report.