'Peaky Blinders' Director Will Call The Shots On 'Robin Hood: Origins'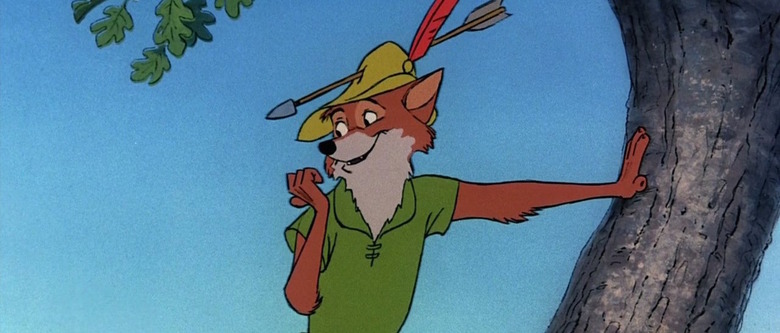 Lionsgate wants to get moving on its film Robin Hood: Origins before any of the other Robin Hood projects in town gather more momentum, and so the studio is set on filling the director's chair faster than Friar Tuck can empty a skin of wine. The studio's choice looks to be Otto Bathurst, whose career so far has been primarily in television, with episodes of Peaky Blinders and Black Mirror among his recent accomplishments. 
Deadline reports that Lionsgate has been "meeting with numerous hot helmers," and has set its eye on Bathurst to direct the script by Joby Harold, (Guy Ritchie's Knights Of The Roundtable: King Arthur).
The site also offers up some information on the script, which is naturally compared to a Batman movie:
Here, Robin Hood returns from fighting in The Crusades and finds that Sherwood Forest is rife with corruption and evil. He forms a band of outlaws and they take matters into their own hands. This is a gritty take, with no felt hats.
That sounds relatively close to what Ridley Scott put together for his own Robin Hood, which was released to tepid reception in 2010. That film was fairly politically-minded, with layers of deception and manipulation. That doesn't sound like the aim of this movie, however. This will also presumably be cast a bit younger, at the very least.
Bathhurst also has another film in pre-production right now: a prison infiltration picture called Three Seconds, with the intriguing lead duo of Luke Evans and David Oyelowo set to star. He'll have to get that one in the can quickly, as Lionsgate wants to get the Robin Hood movie in front of cameras by early 2016.