'Macbeth' UK Trailer: Michael Fassbender And Marion Cotillard Steal The Throne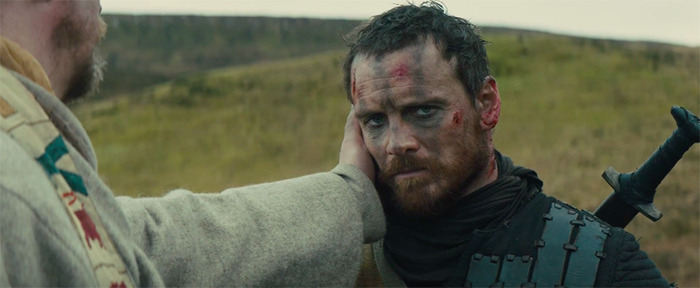 Justin Kurzel (The Snowtown Murders) directed a new cinematic take on Shakespeare's Macbeth, with Michael Fassbender and Marion Cotillard in the lead roles of Lord and Lady Macbeth. The film is not a contemporary re-telling of the story of the Scottish lord who takes the King's throne through murder, but judging from this first Macbeth teaser trailer, the film does take a strikingly stylized visual approach to telling the story. The footage is mesmerizing; watch below.
Macbeth co-stars David Thewlis, Elizabeth Debicki, Jack Reynor, Sean Harris, and Paddy Considine. Macbeth will be released in the UK on October 7. There is no US date of the film at this point, but The Weinstein Company has distribution rights for the US. Trailer via StudioCanal.
From the Academy Award® winning producers of The King's Speech and acclaimed director Justin Kurzel, comes a visceral and visually breath-taking retelling of the classic tale about an ambitious Scottish lord who seizes the throne with the help of his wife. Starring Academy Award® nominee Michael Fassbender and Academy Award® winner Marion Cotillard, MACBETH is an epic cinematic experience.