Sequel Bits: Star Trek Beyond, Ghostbusters, Clerks 3, Fantastic Beasts, Rush Hour 4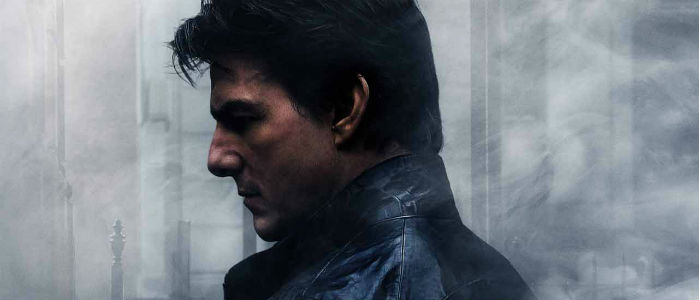 You're in luck, this is a jam-packed edition of sequel bits. Below, read about the following.
Paul Feig confirms that his Ghostbusters will have up to date tech.
Kevin Smith compares Clerks 3 to Shakespeare's King Lear.
Simon Pegg said Star Trek Beyond shoots later this month and the first script was just finished.
Independence Day 2 adds a star from The Dark Knight.
Producer Mark Wahlberg said if the fans come out for Entourage, they'll do one more.
Jackie Chan tells TMZ Rush Hour 4 is coming.
See 6 character posters from Mission: Impossible Rogue Nation.
Harry Potter screenwriter Steve Kloves was available to help J.K. Rowling on Fantastic Beasts.
Justin Lin talks the story of Star Trek Beyond.
Paul Feig, promoting the fantastic film Spy, has been asked about his next film – Ghostbusters – a lot. It starts shooting later this month and in an interview with the Sam Roberts' Show, he talked about those pressures and – most interestingly – the fact all the Ghostbusters' technology will be brand new and updated for 2015. That point is at 3:40.
With a bunch of projects on the horizon, we aren't exactly sure when Kevin Smith is going to make Clerks 3. Probably after Mallrats 2. Still, the script is done and talking to the Hollywood Reporter Smith talked about the film's tone in pretty lofty terms:
I wrote Clerks 3 like a King Lear movie in a convenience store. It's funny, but it's fucking sad.
In an interview with Radio Times (via Moviepilot) Star Trek Beyond co-writer and star Simon Pegg gave an update on the upcoming sequel:
We started again six months before we were due to start shooting, which is insane! In fact...we start shooting in Vancouver in four weeks – and we're only handing in our first draft today.
The "today" in that statement is probably about a week ago so, do the math accordingly.
Actor Chin Han, who played Lau in The Dark Knight, has been cast in Roland Emmerich's Independence Day 2. He revealed the news on his Twitter:
Super excited to officially welcome Chin Han to the cast of #IndependenceDay2 @TheChinHan pic.twitter.com/LMCu5gxJHk

— Roland Emmerich (@rolandemmerich) June 2, 2015


Entourage is now in theaters and everyone involved in the film has been cautiously talking about a sequel. The man with the most power to do that is producer Mark Wahlberg, who said the following to the Hollywood Reporter:
The movie was the most important thing because everybody felt the series was cut short, and the episodes were always so, so short. If people like it, then we'll do one more, but, if not, this is definitely a tribute to the fans and the people that made it such a success.
This report was from TMZ, so you can't exactly take it completely seriously, but interviewing Jackie Chan on the street, the legendary actor told them Rush Hour 4 would be coming soon. Watch the clip at this link.
Paramount revealed six character posters for Mission: Impossible Rogue Nation before Thursday's new trailer.
In the interview with the Hollywood Reporter, Warner Bros. head of film production talked about J.K. Rowling's script to Fantastic Beasts and Where to Find Them:
She's so talented, and no surprise, she wrote a brilliant screenplay. Also, she had an amazing collaborator in Steve Kloves, who worked on many of the Harry Potter scripts. He's not writing, but he's around to help her if she ever needs anything.
Finally, Deadline talked to Justin Lin about Star Trek Beyond, and he had a lot of fascinating things to say about where the story could go:
As great as JJ's films were, there's still a lot to be mined from these characters. They haven't really gone on their five-year mission, so what we experienced in the TV show hasn't been touched on yet. That sets up an opportunity for exploration and the deeper you go, the more you are examining humanity. Those are the things that I absorbed as a kid and hope to tap into and embrace and celebrate. By the time this movie comes out, Star Trek will have been around for 50 years.
It's also a whole new story, not based on any previous Trek.