'Mistress America' Trailer: Noah Baumbach's Hilarious New Film With Greta Gerwig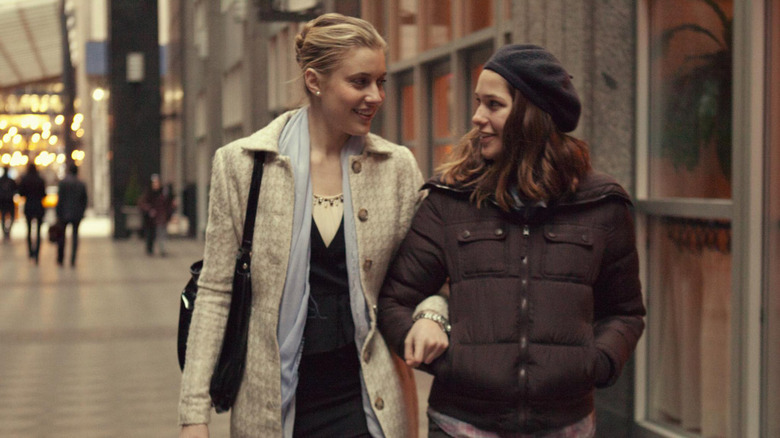 Noah Baumbach and Greta Gerwig are quietly becoming quite the force of nature. It started with Greenburg, they made magic with Francis Ha and now their latest collaboration, Mistress America, might be the best yet. Gerwig stars as the soon-to-be-step sister of a loney college freshman (Lola Kirke) just looking for a friend. The two hang out, hit it off, but they're such incredibly different people you never quite know where the film will take you.
After its Sundance premiere, I said this about the movie: "Mistress America is by far Baumbach's funniest film, anchored by a completely new sort of performance from Gerwig, and blessed with a script so smart and sharp, many of the film's jokes don't land for a few seconds because A) you've never heard anyone say anything like that and B) it's just so damn intelligent."
Now you can see what I mean. The first Mistress America trailer is out. Watch it below.
Thanks to Fox Searchlight for the trailer
Mistress America trailer
Here's a poster too, via Playlist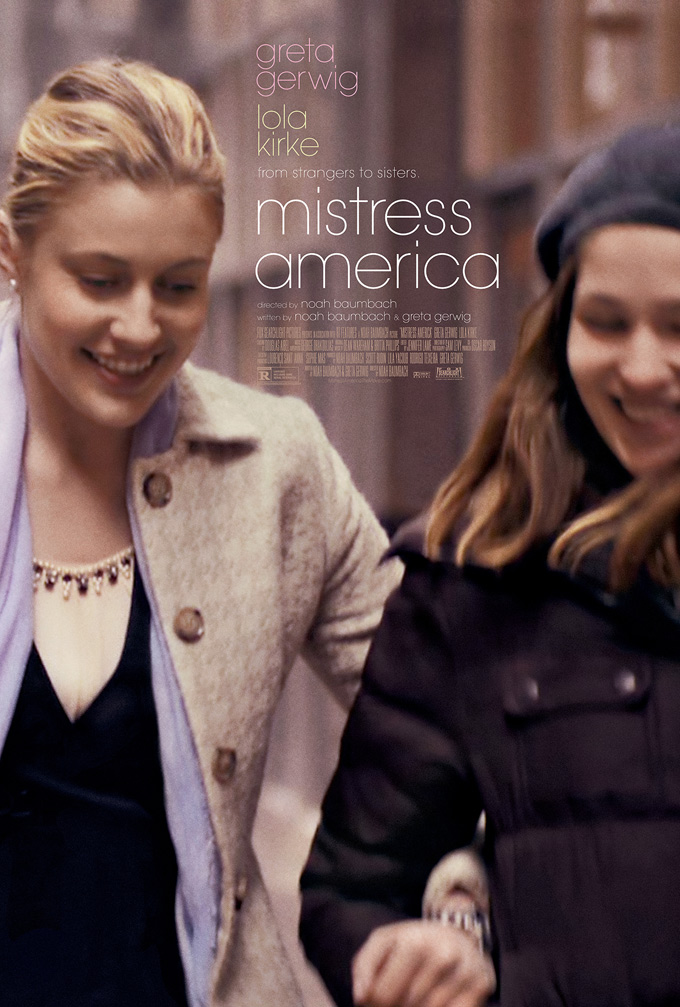 You can read the rest of my review here but suffice to say, Mistress America is one of those crazy comedies that would have been more comfortable released in the 1970s than 2015. The comedy is smart, the situations are completely unhinged and the performances at every level pop with reality and energy. It's a really good film and it opens August 14. Here's the official description:
In MISTRESS AMERICA, Tracy (Lola Kirke) is a lonely college freshman in New York, having neither the exciting university experience nor the glamorous metropolitan lifestyle she envisioned. But when she is taken in by her soon-to-be stepsister, Brooke (Greta Gerwig) – a resident of Times Square and adventurous gal about town – she is rescued from her disappointment and seduced by Brooke's alluringly mad schemes.