James Bond Distribution Rights Up For Grabs After 'Spectre'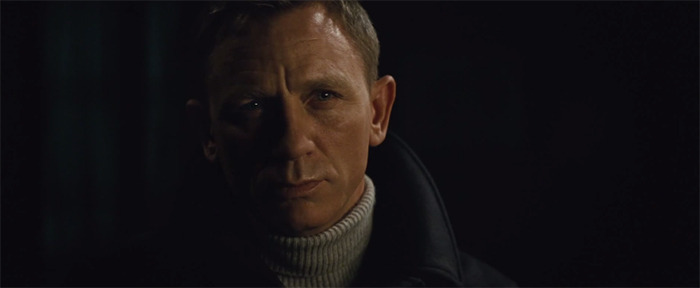 Spectre comes to theaters in November, and that new on-screen chapter in the James Bond story will lead to big developments off-screen. The pact between Sony and MGM that has led to Sony's distribution of the set of Bond films that began with Casino Royale expires after Spectre. That means every studio in Hollywood is going to be at MGM and EON's door.
Sony will compete for a new distribution package, but there's already talk of Warner Bros. as a potential new Bond partner. Oddly, in comments made during CinemaCon, new Sony chief Tom Rothman doesn't even seem all that perturbed by that idea.
Variety reports on the end of Sony's Bond deal, and says that the relationship between MGM's head Gary Barber and Warner Bros. CEO Kevin Tsujihara may help push Bond towards Warner Bros. (The two companies have already worked together, on the Hobbit films, for example.)
Sony's new leader Tom Rothman talked to Variety at CinemaCon, where he said,
The reality is that Sony's had a fantastic run with the Bonds. Sure we're going to compete for (the rights), but let's be honest, so is everybody in the business.
That's a pretty sanguine take on the matter, but he's right. Everyone will be after the Bond rights. Question is: what company will seem like the best fit for EON and MGM? There may be a good reason for Bond to head to WB, but at that studio Bond would be one of many huge properties. The series would have to compete with the DC stable, and whatever comes of the Fantastic Beasts development efforts, just for starters.
At Sony, Bond is the crown jewel, and treated appropriately. And while Rothman wasn't around at Sony when Skyfall was released, he says  "hopefully we'll do as good a job as we did on the last one," noting that Skyfall's worldwide haul of over one billion dollars was by far the best take for a Bond movie yet. That's got to have some weight when weighing options. We'll see how things shake out after Spectre hits. The marketing and performance of that movie will be another important factor.