'The Hunger Games: Mockingjay - Part 2' Teaser Poster Removes The Head Of The Capitol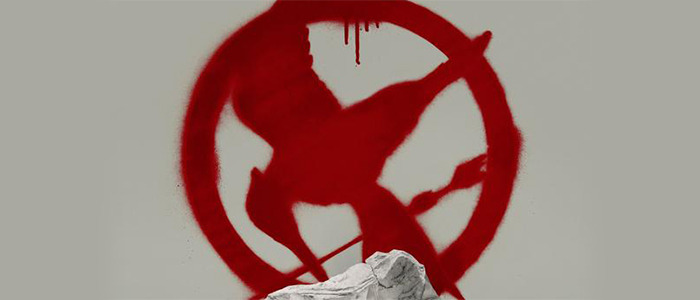 The Hunger Games series has, so far, used logos that are flashy and polished, but the Mockingjay pin logo now has a very different look. What we see now is truly a symbol of fury and resistance, rather than a slick promo for a system meant to keep a populace under control. The Capitol will have to face the wrath of a populace that has finally been pushed too far, in The Hunger Games: Mockingjay – Part 2, and the latest Mockingjay teaser poster leaves no questions about what fate may be in store for the nation's leader President Snow.
The poster was revealed on Twitter:
Down with the Capitol! Check out the all-new official poster for #MockingjayPart2 & #UNITE at http://t.co/ILbKFF3L06! pic.twitter.com/iQVFnjSLwF

— The Hunger Games (@TheHungerGames) June 1, 2015
Here's a larger version: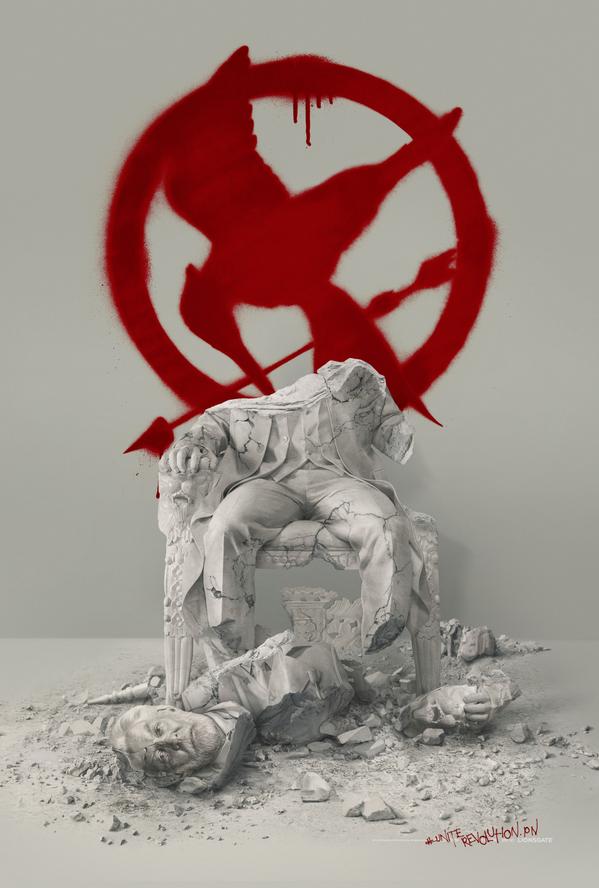 The Hunger Games: Mockingjay – Part 2 opens on November 20.
With the nation of Panem in a full scale war, Katniss confronts President Snow (Donald Sutherland) in the final showdown. Teamed with a group of her closest friends – including Gale (Liam Hemsworth), Finnick (Sam Claflin), and Peeta (Josh Hutcherson) – Katniss goes off on a mission with the unit from District 13 as they risk their lives to stage an assassination attempt on President Snow who has become increasingly obsessed with destroying her. The mortal traps, enemies, and moral choices that await Katniss will challenge her more than any arena she faced in The Hunger Games.
THE HUNGER GAMES: MOCKINGJAY – PART 2 stars Jennifer Lawrence, Josh Hutcherson, Liam Hemsworth, Woody Harrelson, Elizabeth Banks, Julianne Moore, Philip Seymour Hoffman, Jeffrey Wright, Willow Shields, Sam Claflin, Jena Malone, Natalie Dormer, with Stanley Tucci, and Donald Sutherland. THE HUNGER GAMES: MOCKINGJAY – PART 2 is directed by Francis Lawrence from a screenplay by Peter Craig and Danny Strong and produced by Nina Jacobson's Color Force in tandem with producer Jon Kilik. The novel on which the film is based is the third in a trilogy written by Suzanne Collins that has over 65 million copies in print in the U.S. alone.