'Tron 3' Petition: 10,000 Fans And Counting Rally Behind Cancelled Sequel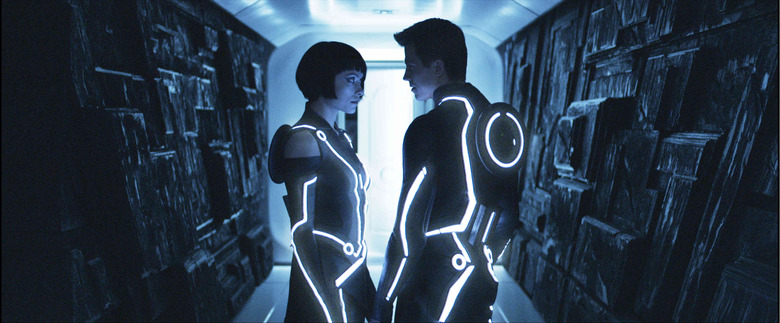 On Friday word got out that Disney had pulled the plug on Tron 3. The studio had been dragging its feet on greenlighting the film, even as development continued for a fall shoot.
But the reaction from fans was much swifter and more definitive. An online petition asking Disney to revive Tron 3 has been making the rounds, with 10,000 signatures so far and counting. Read all about the Tron 3 petition after the jump. 
Fan Lucas Lowman started the Tron 3 petition on Change.org. Here's his official statement:
Tron: Legacy grossed over 400 million dollars and helped more fully realize the world created in the original Tron. It's a shame that Disney has elected not to move forward with a third Tron film as the universe is ripe to be explored. Sign this petition so that we may show Disney that The Grid is too great to never be shown again and to prove that Flynn lives.
Lowman's goal is 15,000 signatures. At time of posting he has over 11,000. Fans have also been voicing their support on Twitter under #FlynnLives.
Disney hasn't said why exactly it's decided not to move forward with Tron 3. One anonymous exec suggested Disney simply had too much on its plate already:
Things in the queue got ahead of it and we have such a big slate out in front of it, we started to think, 'Where does it go?' And it's a pretty big investment to make if you are not even sure when you are going to release it.
Others have theorized that the recent disappointment of Tomorrowland has given Disney cold feet. Tron: Legacy was a hit, grossing $400 million worldwide, but it also cost $170 million to make. And that's not even including marketing costs.
Whatever their reasoning, it's clear Disney has thought long and hard about this. Tron 3 seemed well on its way, with director Joseph Kosinski and stars Garrett Hedlund and Olivia Wilde all set to return, before the studio decided not to proceed.
If the numbers simply aren't in Tron 3's favor, a petition alone probably won't be enough to change Disney's mind. But it can't hurt, especially if the studio is on the fence. If you want to sign the Tron 3 petition, click over to Change.org.