This Week In Trailers: Hot Girls Wanted, Walt Disney, An Open Secret, Above And Below, Cartel Land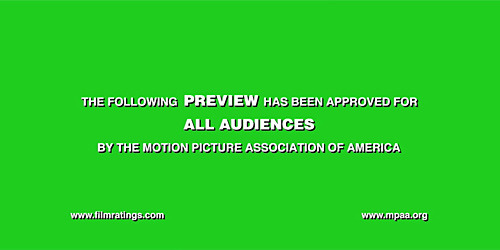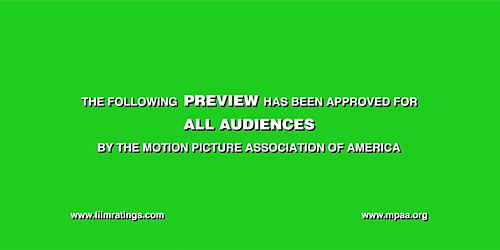 We may receive a commission on purchases made from links.
Trailers are an under-appreciated art form insofar that many times they're seen as vehicles for showing footage, explaining films away, or showing their hand about what moviegoers can expect. Foreign, domestic, independent, big budget: What better way to hone your skills as a thoughtful moviegoer than by deconstructing these little pieces of advertising? This week we look at some porn without incognito mode on, wonder aloud if there's a chomo cabal within Hollywood preying on young children, feel our palms sweat at the thought of a four hour look at Walt Disney's life, look at ways some people are redefining their place in society, and we try not to say anything that will prompt drug dealers to hang us off the side of a bridge. Hot Girls Wanted Trailer
Raw shame.
Directors Ronna Gradus and Jill Bauer (with a little help from executive producer Rashida Jones) dig into the world of amateur porn. This is not the kind of porn, mind you, where two bumpkins in Paducah, Kentucky decide to take the Sony camcorder out of the closet and decide to role play but the kind of porn that preys on vulnerable young women. The trailer doesn't mince its message and is fairly forthright in establishing why we're all here and are even given a little trick of the trade on how porn producers fill the top of their funnel. It's nefarious and saddening when the same lotharios who dangle the idea of easy money in front of girls who perhaps figure this is all they'll amount to. Finding out that the lifespan of a young woman who goes down this pornographic route, if they're lucky, a year is perhaps the most devastating revelation of all. What then, what else, what more can help prevent more girls from entering this monetary tractor beam of sleaze and depravity?
Walt Disney Trailer
Recommendation time!
Even if you have a passing interest in Disney as a concept, about what it represents, about what it took to mount a personal offensive against naysayers and detractors in order to realize a personal vision, I would absolutely implore you to rush out and buy Walt Disney: The Triumph of the American Imagination. I literally could not put down this 912(!) tome as it spans the totality of the man's life. That's why I have such high expectations of director Sarah Colt ("RFK," "Henry Ford") and writer Mark Zwonitzer's 4 hour opus on Walt's life. The trailer is about as good as you'll see incorporating the good, the bad, and the deeply ugly. The tone of the trailer is one that suggests that we'll go down the path of honestly depicting the events that shaped Disney into what it is today. Sure, you can have chuckle heads talking effusively about how innovative he was but I'm angling for that deep hook, those stories that are tough to tell if only to show how a man on the literal brink of devastation was able to parlay success after success into an unstoppable monolith. Oh boy.
An Open Secret TrailerAmy Berg.
Nominated for an Oscar for Deliver Us from Evil and was critically recognized for West of Memphis there was no telling what was going to come next but I don't think the sexual abuse of kids in the film industry would have been anyone's guess. What makes this an interesting trailer is not so much its inventiveness or even its originality but, really, how sensational it purports itself to be. Shocking, damning, incendiary, any number of inflammatory platitudes would be apropos and this trailer seems to use everything in its quiver to make you feel that not seeing this would be tantamount to being complicit in its accusations. An interesting mix of low-grade footage from the past of kid stars you probably don't recognize, interesting establishing shots from the here and now that are simply giving the illusion of recency, all cumulate into a crescendo of pedophilia that seems to be running rampant, and unchecked, in tinseltown. So: Sensationalism or true indictment? No clue, but the trailer makes this as compelling as anything BuzzFeed would goad you into clicking on.
Above and Below Trailer
It's poetic.
When you watch director Nicolas Steiner's ode to a way of life for some people in this country it almost defies normal explanation. There are no pull-quotes, no festival call-outs, just these seemingly disparate narratives in which we meet some truly unique individuals. You have some people living like the Morlocks underneath Las Vegas, some people vying to be the first people on Mars, while the other stories, too, have this beauty about them that makes you slow down if for just a moment to marvel at people living their lives out loud, the way they want. Where there are some trailers that have a genuine point and have an extremely focused aim at your wallet this one is unique in that there's a sense of freedom exuding from every frame. It's a living document to some truly unique individuals and, cinematically, it's a lovely document to gaze at and soak in.
Cartel Land Trailer
When you have Kathryn Bigelow up in the mix it's got to be something interesting, right?
What director Matthew Heineman does with this trailer is simply let this story's truth be known. The vile and absolute savagery that is the drug trade in Mexico is enough to defy natural comprehension of what's possible when it comes to how bad the situation is. Add in the tension that's created just north of the border where you have overzealous champions of 'murican values and you have a wildly interesting documentary. You've got guns, yelling, confusion, an uncertain narrative, and a truly ambiguous endgame strategy about how a film showing the lives of two vigilantes going up against some Mexican drug cartels is going to end. The human drama and POV shots of actual shootouts, alone, are reason enough that I'm all-in with my money but it's the trailer's promise that by entering this world there will be a deeper understanding of this issue that I'm sold.
Nota bene: If you have any suggestions of trailers to possibly be included in this column, even have a trailer of your own to pitch, please let me know by sending me a note at Christopher_Stipp@yahoo.com or look me up via Twitter at @Stipp
In case you missed them, here are the other trailers we covered at /Film this week:
American Ultra Red Band Trailer - Hell, you've got my attention.
The Good Dinosaur Teaser – OK.
Ted 2 Red Band Trailer - Where low brow meets mass appeal.
Paper Towns Trailer #2 - Since I'm not a 14 year-old girl this has no effect on me.
Mistress America Trailer - Honestly, I'm not feeling it.
99 Homes Trailer - It's slightly bombastic but it works.
Vacation Trailer - Sure.
Mission: Impossible – Rogue Nation Trailer #2 – Led Zeppelin? Not sure it works here.
Macbeth UK Trailer – Certainly epic.
Everest Trailer – Going all-in with the melodrama
The Walk Trailer – Nah.
Z for Zachariah Trailer – Without equivocation, yes.
Sense8 Trailer – Is this performance art?