Rumor: Bumblebee Spin-Off Is In Paramount's 'Transformers' Plan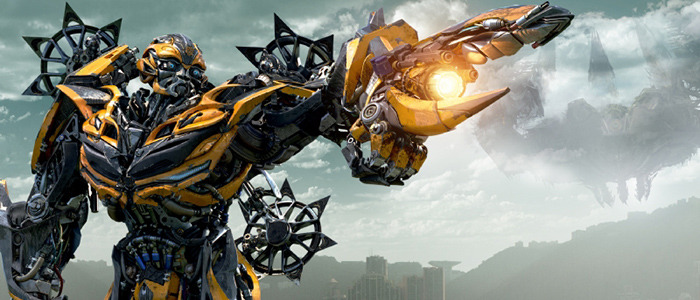 Every Transformers movie has been a Bumblebee movie to some extent. The yellow robot has been a constant sidekick to the human characters in the franchise, especially in the first three films. But could he lead his own movie?
Paramount is assembling a writer's room to cobble together more Transformers sequels and spin-offs, with the first one meant to be ready by the time Michael Bay finishes his Benghazi movie. Amid rumors of a Cybertron/origin movie, there's now talk of a Bumblebee spin-off movie, with the info coming directly from the CEO of Hasbro.
TFW2005 points out that, at the Global Consumer Conference 2015, Hasbro CEO Brian Goldner said,
Many of you know Bumblebee; the yellow Camaro... formally known as a yellow VW Bug and he is a beloved character by kids all over the world. We could see stories told around Bumblebee and other characters. We are in a process of building the brand equity around the Comic Book Business, our TV Business, our Digital Gaming Business and adding to that our new movie business of Transformers.
That isn't "a Bumblebee spin-off movie is coming," but it does suggest that the general awareness for that character could help him to a starring position in one of the spin-off efforts.
Goldner continued,
Last year was Transformers 4. It was quite a good success for us last year. We've begun to work with writers and we are now developing the Transformers [Cinematic] Universe beyond the first four movies.
As of now, Akiva Goldsman is running the Transformers writer's room, which features a whole bunch of dudes: Andrew Barrer, and Gabriel Ferrari (Ant-Man production rewriters),  Robert Kirkman (The Walking Dead), Art Marcum and Matt Holloway (Iron Man), Zak Penn (Pacific Rim 2), and Jeff Pinkner (Lost). (Though there is one report that says Paramount is trying to hire at least one woman to work on the series.)
Transformers 5 is set to hit theaters in 2017.