Page 2: I Saw 'Aloha' On Tuesday And Have Already Almost Forgotten About It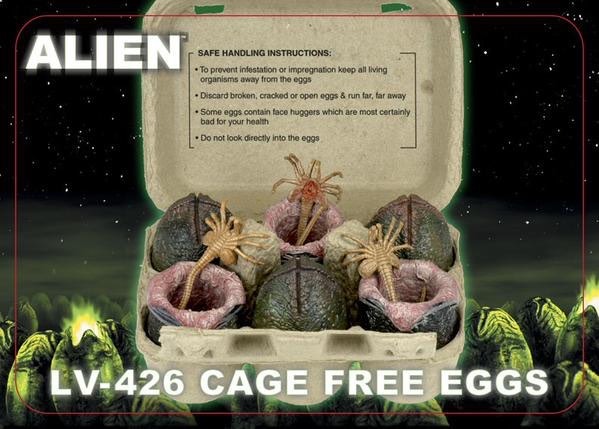 Page 2 is a compilation of stories and news tidbits, which for whatever reason, didn't make the front page of /Film. After the jump we've included 36 different items, fun images, videos, casting tidbits, articles of interest and more. It's like a mystery grab bag of movie web related goodness.
Header Photo: These Alien Face Hugger Eggs Come In The Smartest Toy Packaging Ever
BIRTH OF THE UNCOOL: THE MIND AND MOVIES OF CAMERON CROWE10 Defining 1970s Disaster Movies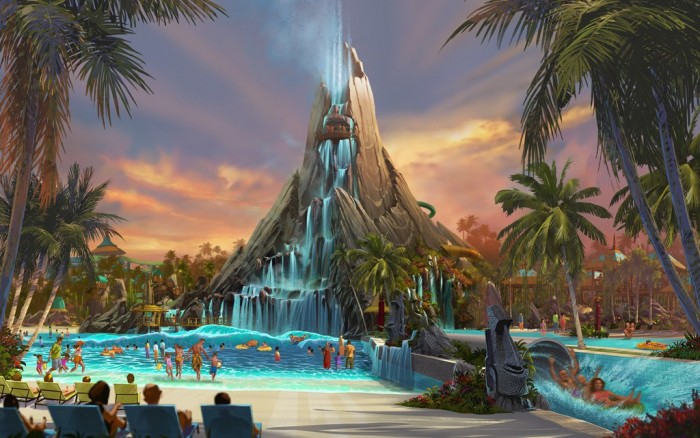 Universal Orlando announces the world's first Water theme park, Volcano Bay.
L.A. Apocalypse! 'San Andreas' and 23 Thoughts on Destroying the City of Angels
'Grace of Monaco' trainwreck finally airs on Lifetime; screenwriter live-tweets everything that went wrong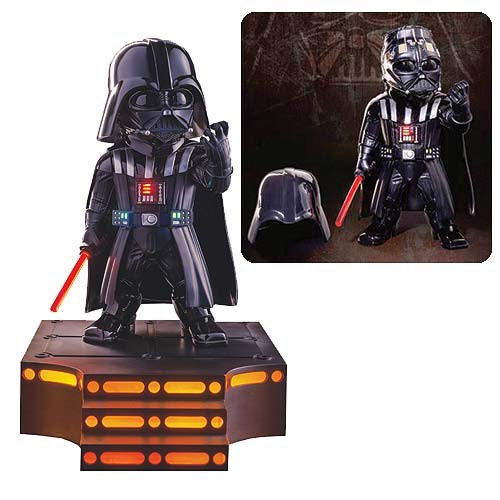 The Empire Strikes Back Darth Vader Egg Attack Figure
'Star Wars' and Spoiler Culture: Can We Enjoy a Movie We Know Everything About?
No One Is to Blame For Pop Culture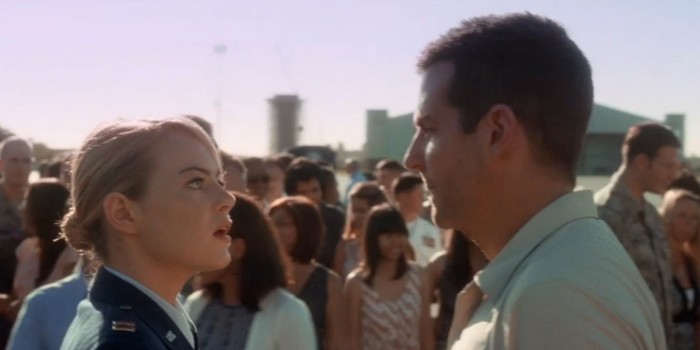 Daily Blog Post from Editor Peter Sciretta:
I Saw Aloha on Tuesday and Have Already Almost Forgotten About It
Cameron Crowe's Aloha was one of my most anticipated movies of this Summer, and despite all the reported controversy and bad buzz, I wanted it to be good. As I've previously explained: I'm a huge fan of Cameron Crowe, his films have had a profound effect on my life. Almost Famous is one of my favorite films of all time, and I'm not even a very musical person. And to be fair, the trailers for Aloha didn't look like my kind of story; they positioned the movie as an obvious "down the middle" romantic comedy.
I screened Aloha on Tuesday night at the ONLY press screening of the film in Los Angeles, and last night when a commercial for the film came on television I remarked to my girlfriend that I had already almost forgotten that I had seen the film. I wasn't trying to be mean, it wasn't a nasty comment, it was a realization. Like, "Oh yeah, did we see that movie yesterday? Not only did I forget that we saw it but I forgot the movie was coming out this Friday..." And thats fine, there are disposable fun movies, but this wasn't one of them.
After the screening I talked to a half dozen critics outside the theater and I seemed to be the most positive about the film. It might have been that I was expecting such a much simpler film and was surprised at its ambitions.  The first thing that surprised me about Aloha was how complicated it was. It's not the simple "down the middle" romantic comedy the trailers are selling. I mean, it is that at its core, but the story is stuffed with a bunch of different plot lines and characters, all of which seem to be ideas that were added in rewrites, most of which don't seem to work in chorus with one another.
For instance, what does a plot about launching a satellite with the secret capability of firing nuclear missiles from space have to do with its Hawaiian love story? At one moment during the climax of the film, one character tells another "I love you" and a female movie critic at our screening couldn't keep her laughter in during this intentionally emotional moment. The person who I went to see the movie with commented as we were leaving that Danny McBride, Alec Baldwin and Bill Murray were the only parts of the movie she liked, and thats probably a bad sign when those three comic relief characters only appear in the film for a few scenes.
If you want a full review of the film, you can certainly look elsewhere, but here are some of the first tweet reactions:
Aloha is a mess.Never knows what it wants to be, overly complicated, makes little sense. A few Crowe-esque moments but a huge disappointment

— Germain Lussier (@GermainLussier) May 28, 2015
As delightful as Emma Stone always is, in ALOHA she is like Extinction Level Event manic pixie dream girl.

— Todd Gilchrist (@mtgilchrist) May 28, 2015
ALOHA is a word that means "hello" and "goodbye" in Hawaiian. It's also a Goddamn mess of a movie from Cameron Crowe.

— Rudie Obias (@RudieObias) May 28, 2015
I didn't really like Aloha either, but it's not evil. Just messy. http://t.co/8cqK9pAMgj

— Lindsey Bahr (@ldbahr) May 28, 2015
I feel bad for Cameron Crowe because I know he's a great filmmaker and a good storyteller. There are some ideas in Aloha which could have been great if explored on their own. There are magical moments between characters, the ones you come to expect from a Cameron Crowe film, set to music carefully and beautifully curated by the filmmaker. I enjoyed these moments, and I enjoyed some of the ideas that I think Crowe was trying to explore, but the film as a whole doesn't work.
I hope that Cameron Crowe returns next with a more personal film, something more in the vein of Almost Famous, Fast Times at Ridgemont High or Say Anything. Let's get rid of running your own personal Zoo and the billionaire-funded weaponized satellite launches in Hawaii, and get back to something more personal and relatable. And yes, I realize that Crowe's best two films (Almost Famous and Jerry Maguire) involve plot lines that aren't very relatable to the average person (a sports agent in crisis and a teenage music journalist on tour) but for some reason those stories felt more relatable than any of the stories in Aloha.
Okay, lets get to today's edition of Page 2.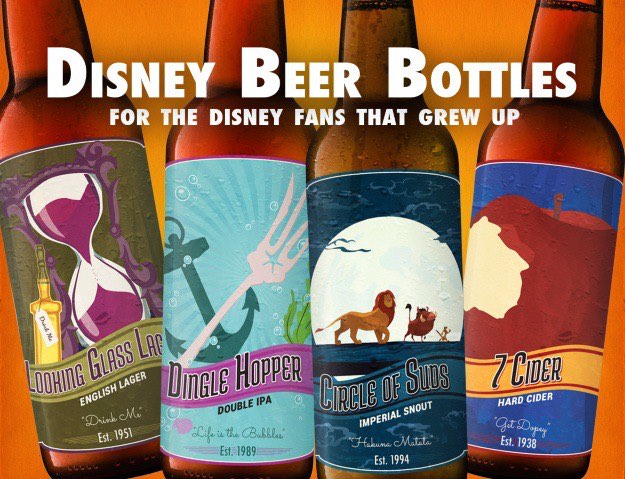 12 DISNEY BEER LABELS [PRINTABLES]
Letterman's 'Late Show' sign removed from Ed Sullivan theater
Mad Max : Fury Road 80's Style Trailer
Paramount to Distribute New Theatrical Titles From IFC Films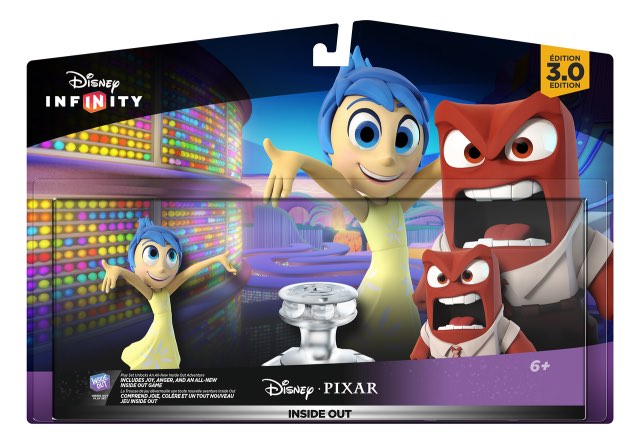 Pixar's "Inside Out" Coming To Disney Infinity 3.0
How The Criminal Minds Spinoff Will Replace Anna Gunn
What the F$@% Happened to the Screwball Comedy?? – Film School'd
Six Pro-Science Science Fiction Movies That Actually Don't Suck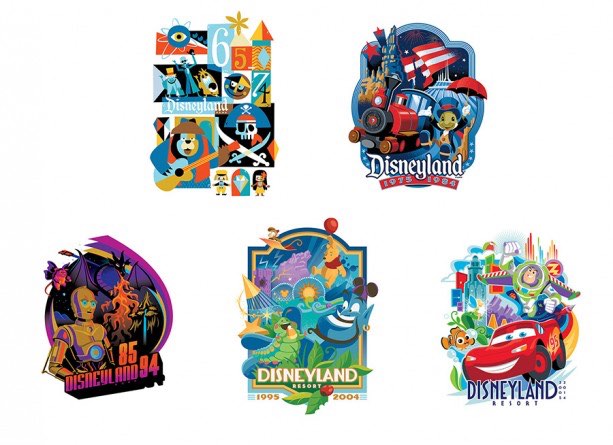 Additional 'Decades' Details and Art Revealed for Disneyland Resort Diamond Celebration
Google's Immersive 360 Action Flick Is So Realistic It's Not Believable
VIDEO: New Main Street Enchanted Windows revealed at Disneyland featuring Peter Pan and FrozenHow the California drought is affecting Disneyland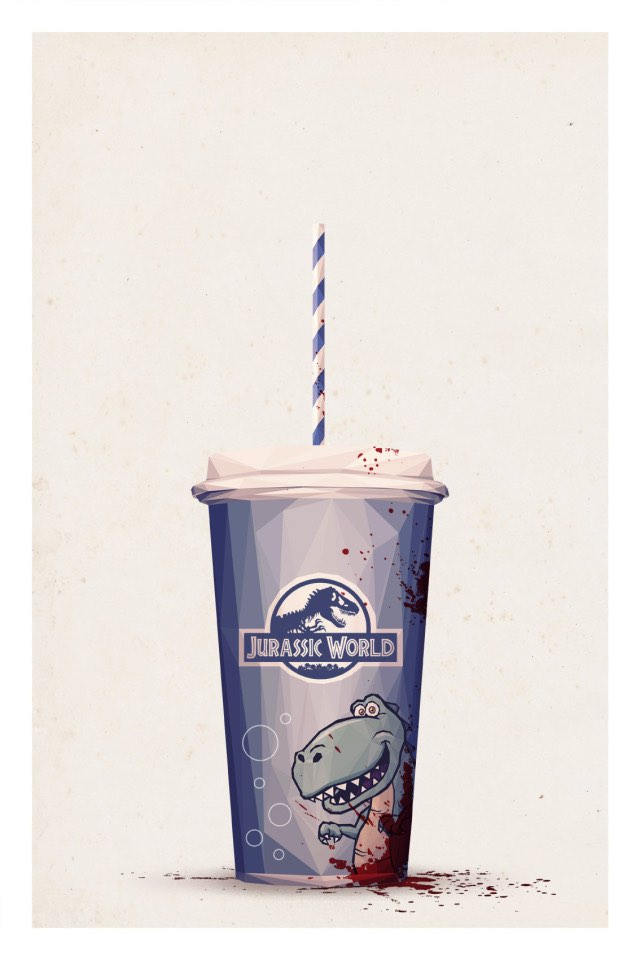 "Jurassic World" Gets The Triangle Treatment Courtesy Of Simon Delart
'Stand By Me Doraemon' Becomes First Japanese Movie in China in Three Years
Take A Look At The Beautiful Mechanical Innards Of An R/C R2-D2
Universal Studios Japan Plans Tokyo Listing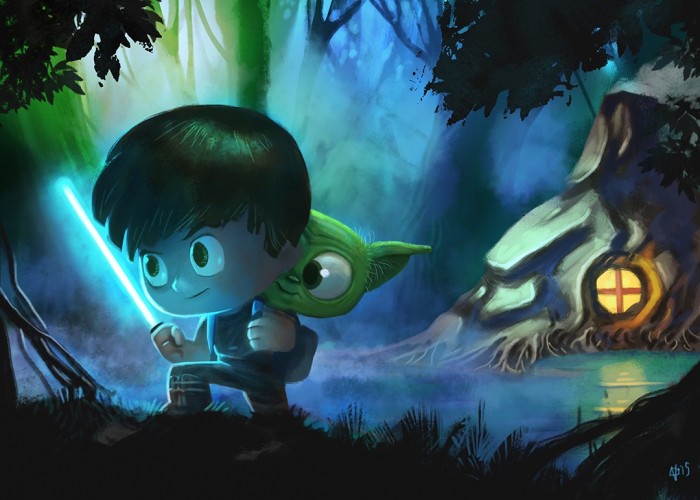 Classics Of Crap: Yoda
Lucy Liu to Direct 'Graceland' Episode
Watch: 3-Minute 'The Wire' Tautology SupercutWill NBC's 'Aquarius' Be Just the First Binge Bow in Primetime?
PHOTO
'Pan's' Joe Wright in Talks to Direct Anne Hathaway in 'The Lifeboat' for Working Title, Focus
A Muppet-Loving Couple Got Puppets To Officiate Their Wedding [Video]
Can a New Class of Billionaire Make a Mark on Hollywood?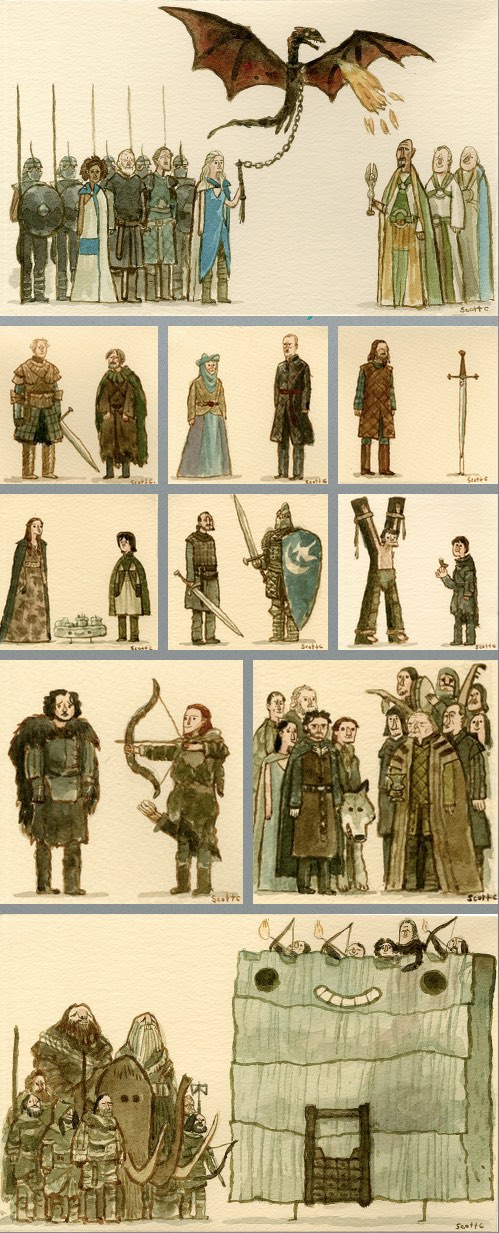 The second week of the Great Showdowns: Game of Thrones Edition!
HBO Picks Up Web Comedy Talk Show 'The Gorburger Show' to Pilot
All Studios Everything
Jesse Plemons Joins Tom Cruise in 'Mena'
Watch: Denis Villeneuve's Perplexing 2008 Short Film 'Next Floor'Study: The Internet Has Finally Become TV
Cobra's Curse spinning roller coaster announced for Busch Gardens Tampa to open in 2016
'San Andreas' to Shake Up Box Office With $40 Million Debut
Big Bird is actually a really solid rapper
HBO Now Coming to Google Play and Chromecast
If you have any interesting items that we might've missed that you think should go in /Film's Page 2 – email us!