Early Buzz: Is The Wachowski's Netflix Series 'Sense8' Worth Watching?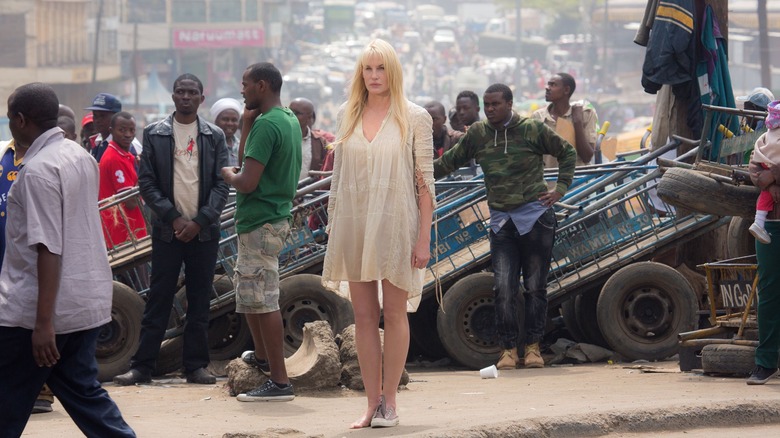 Netflix has premiered the first three episodes of the Wachowskis (The Matrix trilogy, Cloud Atlas) and J. Michael Straczynski's (Changeling, World War Z) new Netflix series Sense8 to select press, and the first Sense 8 reviews have begun to come online. What is the early word? Is it a return to form for the Wachowskis? Is it worth watching? Find out after the jump, alongside new character videos released for the show by Netflix. Learn more about "eight people from around the world whose lives are suddenly and inexplicably connected in a fight for their own survival" in a series of videos embedded after the jump.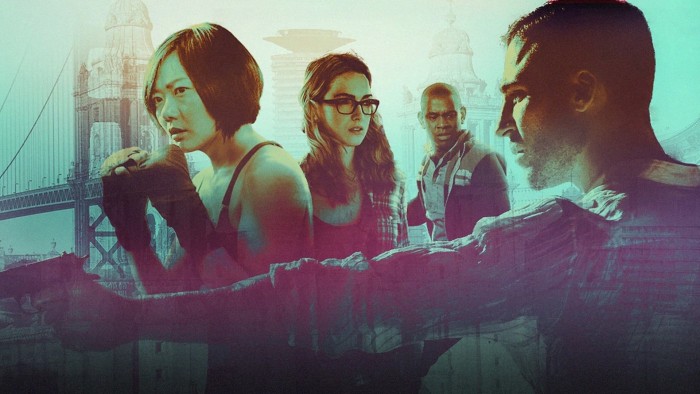 Early Buzz From the First Sense8 Reviews
Netflix has premiered the first three episodes to select press. And now that the first Sense8 reviews have begun to come online, lets take a look at what the critics think of the new Netflix series:
The set-up sounds like "Heroes" or any other number of shows from the 2000s, but the Wachowskis — who direct the entire season — differentiate their show by taking different genre approaches with each character's story. ... The show shot in eight different countries, and the Wachowskis are stretching their legs here, clearly having fun with the expanded canvas they're able to work with, while never sacrificing their signature attention to detail or style. Whether it's ponderous slow-motion or a dancehall rave, there's no question: they're going Full Wachowski. At times, that visual styling does cause "Sense8" to feel a bit like a throwback. Everything from the concept to the show's opening credits font and music cue — a thinly veiled riff on Radiohead's "Pyramid Song" — feels planted firmly in the early aughts. It's distracting at first, especially coming from filmmakers that have been bent on pushing things forward at all costs, and it doesn't help that "Sense8" takes its time in distinguishing itself from existing shows. But as it picks up steam and begins delving into the familiar Wachowski themes — that we are all interconnected, across lines of race, sexuality, gender, and class — it begins to establish its own sense of identity.
The largely unknown cast feel like television actors and not much better. The international cast and setting do offer a nice twist on the traditional television series format, but the stories feel more preachy than need be. The Wachowskis attempt to explore territory not covered by mainstream science fiction like sexuality, gender bias, homophobia, AIDS, and more. It is admirable that they have found a vehicle to tell these stories but, unfortunately, they didn't make them very interesting. I continued watching all three episodes hoping for something to stand out and really make me want to watch the whole season once it's released, but I instead have a feeling I will tune in for the rest just to find out what the big payoff is going to be. Aside from a cameo from a cast member from "The Matrix," the first hours of "Sense8" are rather dull.
It's easy to see why Netflix would jump at a series from the Wachowskis and science-fiction writer J. Michael Straczynski, even if the credits are a spellchecker's nightmare. Yet while the streaming service was no doubt hoping for "The Matrix," in commercial terms, it wound up with something closer to "Jupiter Ascending" and "Cloud Atlas" — or worse, its own "Marco Polo." A dense sci-fi construct that's poorly explained through three episodes, "Sense8" bears some resemblance to Fox's short-lived "Touch," infusing a sense of global interconnectedness with mystical mumbo-jumbo. But the main problem, simply, is that the show doesn't make much sense.
If you were not a fan of the series of shows that popped up after Lost, you may find yourself frustrated at the return to serial mystery storytelling, especially during the opening episode. ... This show is the epitome of the slow burn. By episode three, we still know almost nothing about why these people suddenly have a psychic connection that allows them to share memories, experiences and skills. But we do know these people. By the middle of episode three you've forgotten to care about the mystery because you've grown to care about the characters – a lot of people forget that this was the reason Lost was successful, not dragging its viewers around with vagaries and half truths. Because so much of Sense8's time is spent on establishing the characters, and not the mystery, the show has a cast size that rivals Game of Thrones. ... Sense8 has an incredible sense of itself, and by taking the time it needs to introduce you to its world and those who inhabit it, it builds itself correctly. The mystery, like with Lost, may never pay off in a satisfactory way.
"Sense8" struggles to balance its ensemble cast. It's a common problem on TV and splitting our time between so many distinct characters in different locations makes it hard to build any early connections. However, while the characterizations might feel simplistic, they are incredibly diverse and hint at wider discussions on sexuality, gender and race in the future. Many sci-fi shows are deliberately mysterious but "Sense8" takes too long to iron out its premise. Like all of the Wachowskis' post-"Matrix" projects, there are flashes of brilliance. There's a kernel of a great idea at the heart of it, but it takes too long to get going. Even by the end of episode three, it still feels like we're in set-up mode. And with so many quality viewing options on offer these days, will anyone be willing to put in the hours to get to the good stuff?
All twelve episodes of the new global thriller, Sense8, will launch ?Friday, June 5th ?only on Netflix?. The series will also be available in 4K.
To see the Sense8 character videos, hit the jump.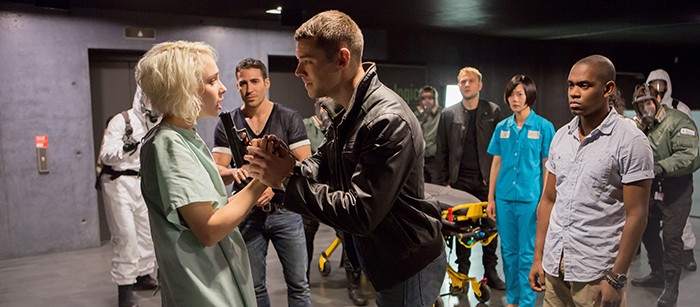 Sense8 Character Videos
Will
Nomi
Wolfgang
Kala
Capheus
Sun
Lito
Riley
Official information about the series:
From the unparalleled creative minds of The Wachowskis ("The Matrix"? trilogy,? "Cloud Atlas")? and J. Michael Straczynski (Clint Eastwood's "Changeling?," ?"World War Z"), as well as executive producer Grant Hill ("The Matrix" trilogy, "Cloud Atlas"), Sense8 is unlike anything seen on television before, pushing the boundaries in style, scope, and story.
The international cast includes: Brian J. Smith, Tuppence Middleton, Jamie Clayton, Miguel Angel Silvestre, Tina Desai, Doona Bae, Aml Ameen and Max Riemelt. Also, Daryl Hannah, Naveen Andrews, Terrence Mann, Freema Agyeman, Alfonso Herrera, Erendira Ibarra, Adam Shapiro, Ness Bautista? and ???Joe Pantoliano.