Jason Reitman To Write And Direct 'Beekle' For DreamWorks Animation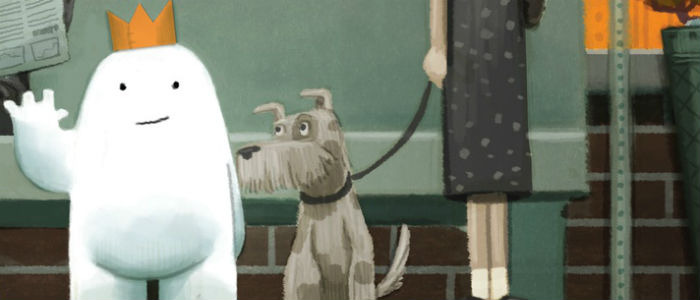 We may receive a commission on purchases made from links.
Jason Reitman has made Oscar contenders, cult classics, TV pilots and live reads. Now he's signing up for something totally different: an animated film. Reitman is attached to write and direct Beekle for DreamWorks Animation, based on a book called The Adventures Of Beekle: The Unimaginery Friend by Dan Santat. It's about an imaginary friend who is so unique, no child imagines him, and he's left alone. He then goes on an adventure to find a child to be friends with. Read more about the Beekle movie below.The Wrap initially broke the news of the Beekle movie. Here's what Reitman had to say:
I was book shopping with my daughter, when a little tooth-shaped character in a paper crown stole our hearts. His name was Beekle and I'm honored to now be adapting Santat's charming story into a feature film.
The co-presidents of DreamWorks animation, Bonnie Arnold and Mireille Soria, said this about Reitman and the project:
Welcoming Jason onto this project is a true coup, as his incredible ability to tell heartfelt character-driven stories with a signature comedic tone makes him the perfect choice to bring this beloved book to the big screen. We immediately fell in love with the concept of 'Beekle' and know that Jason will create something truly special from this fantastic source material.
That's the good news. The bad news is adapting an animated film takes at least 3 times as long as a live-action feature. So while Reitman will surely start working on Beekle soon, we'll be lucky to see it on the big screen before the end of the decade. or at least close.
Here's the description of the book via Amazon:
This magical story begins on an island far away where an imaginary friend is born. He patiently waits his turn to be chosen by a real child, but when he is overlooked time and again, he sets off on an incredible journey to the bustling city, where he finally meets his perfect match and-at long last-is given his special name: Beekle.
New York Times bestselling and award-winning author and illustrator Dan Santat combines classic storytelling with breathtaking art, creating an unforgettable tale about friendship, imagination, and the courage to find one's place in the world.