'Transformers' Development Team Adds Writers, Origin Movie Rumored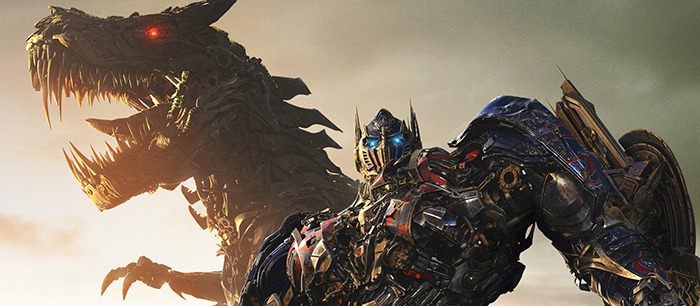 Paramount is pulling together a writer's cabal to develop new Transformers films and spin-offs for a "Marvel-style connected universe," and two more people have just been added to the roster. Andrew Barrer and Gabriel Ferrari, the pair who did a lot of rewrite work on Ant-Man, have joined the team. More interesting to Transformers fans will be that one idea reportedly being kicked around is a movie that would take place on Cybertron. 
Deadline has the info. The Transformers production team is headed up by Michael Bay, Steven Spielberg, Lorenzo di Bonaventura, and Akiva Goldsman, with Goldsman working as the direct coordinator of the new development efforts. The writer's room includes Robert Kirkman (The Walking Dead), Art Marcum and Matt Holloway (Iron Man), Zak Penn (Pacific Rim 2), and Jeff Pinkner (Lost).
Task number one is to set up another Transformers sequel that can be ready for Michael Bay to shoot when he's done making the Benghazi movie 13 Hours. And then there's the task of setting up further interconnected spin-offs and sequels. But if they're all developed together, things might actually cohere.
The report says that one idea being toyed with at the moment is called Transformers One, and is "more or less an origins story that takes place on Cybertron," an idea which may have originally been pushed forward by Hasbro. Setting a movie on Cybertron means more licensing opportunities. This could end up being an animated film, akin to the mid '80s Transformers animated film, but it sounds like the development efforts are still in pretty early stages.