10 Disney Characters Who Deserve Their Own Live-Action Spinoffs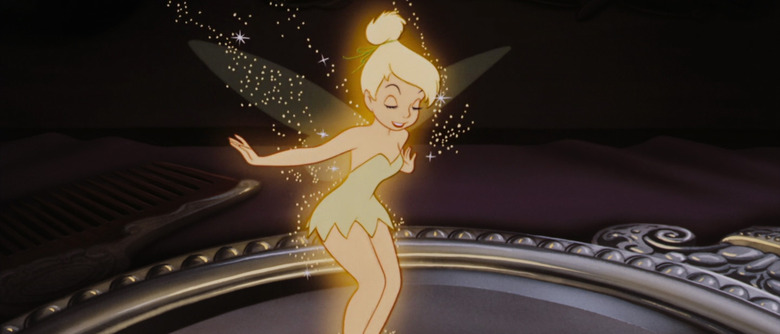 Clearly Disney isn't going to rest until every animated character in its stable has undergone a live-action remake. Alice in Wonderland, Sleeping Beauty, and Cinderella have already been updated, and re-adaptations of Jungle Book, Beauty and the Beast, Dumbo, Mulan, Winnie the Pooh, and Pinocchio are already in the works.
As if all that weren't enough, just last week Disney announced a Tinker Bell spinoff movie starring Reese Witherspoon. Which got us thinking — what other Disney supporting characters deserve a chance to step into the spotlight? Below are 10 Disney live-action spinoffs we'd love to see.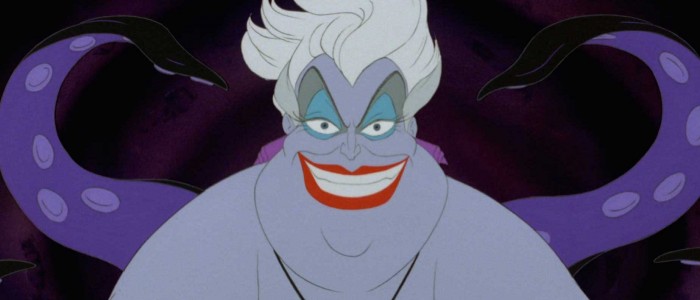 1. Ursula (The Little Mermaid)Premise: Like Maleficent, but underwater.Starring: Taraji P. Henson as Ursula and Hugh Jackman as King Triton.
If Maleficent, one of Disney's nastiest villains, can get a revisionist retelling, why not Ursula? It's established in The Little Mermaid that she used to live in the royal palace of King Triton, but we never get the full story of what she was doing there, or why she was kicked out.
By the time we meet her in The Little Mermaid, she's a deeply bitter, mean person. She seems to have a personal vendetta against Triton, delighting in the opportunity to ruin his daughter's life and steal his throne. Whatever happened to them, it's probably juicy enough to power a feature film.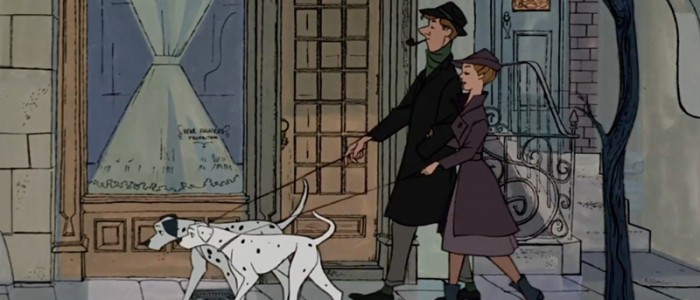 2. Roger and Anita (101 Dalmatians)Premise: A prequel chronicling Roger and Anita's courtship.Starring: Joseph Gordon-Levitt as Roger, Zooey Deschanel as Anita, and Eva Green as Cruella de Vil.101 Dalmatians may have come out in 1961, but married dog enthusiasts Roger and Anita are the picture of modern-day adorkable. (Even Disney's official blog says so.) He's a shabby musician in a thrift-store sweater vest; she's a smart, gorgeous gal who finds his awkward hipster tics endearing.
In other words, they're basically Joseph Gordon-Levitt and Zooey Deschanel from (500) Days of Summer, only with more puppies and fewer Ikea dates. Disney should lean into that and give us the romcom happy ending we always wanted for those two crazy kids.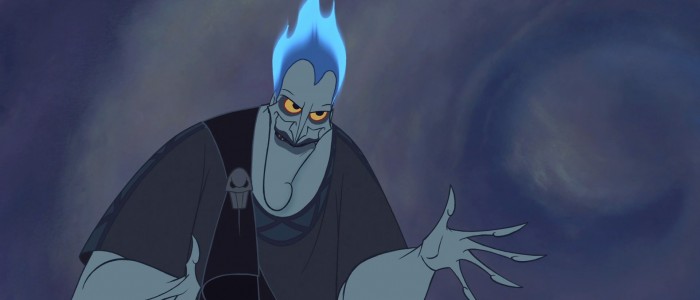 3. Hades (Hercules)Premise: A retelling of the Greek myth of Persephone.Starring: Bryan Cranston as Hades.
Hollywood love a good public domain story, whether it's a fairy tale that's been turned into an animated Disney movie once before, or a rip-roaring Biblical adventure. It's only a matter of time before they start mining Greek mythology for inspiration, and Disney already has a head start thanks to 1997's Hercules.
Hades seems like a logical place to begin branching out, given his prominence in several Greek myths. Perhaps the most famous of those is the tale of Persephone, who becomes Hades' queen after he abducts and tricks her. Admittedly, that's a bit dark for a Disney fantasy — but hey, Hercules wasn't a strictly faithful adaptation either.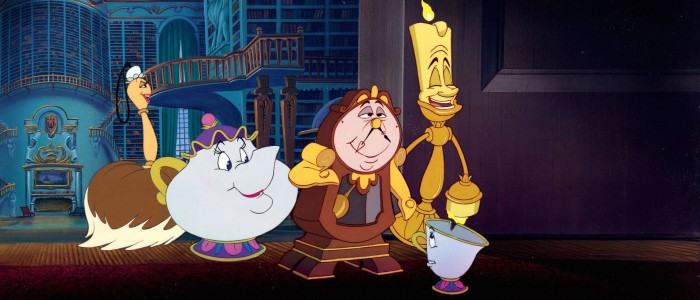 4. Cogsworth, Lumiere, Mrs. Potts, etc. (Beauty and the Beast)Premise: Like the downstairs parts of Downton Abbey, but with household objects.Starring: Ian McKellen as Cogsworth, Emma Thompson as Mrs. Potts, Ewan McGregor as Lumiere, Audra McDonald as Garderobe, Gugu Mbatha-Raw as Plumette, and Stanley Tucci as Cadenza. Yes, this is the cast of the 2017 Beauty and the Beast movie.
Thanks to a vindictive witch, the Beast's entire staff is condemned to spend a decade together living as common household objects. As far as we can tell, the Beast spends most of those years alternately sulking and flying into an outrage, but the servants seem to have plenty of their own drama to keep them busy.
There's the friendly rivalry between Cogsworth and Lumiere, Lumiere's constant womanizing, and Mrs. Potts' single motherhood, just to name a few plot threads. Not to mention their feelings on the fact that they're, y'know, cursed to live as common household objects for committing the grievous crime of working for a brat.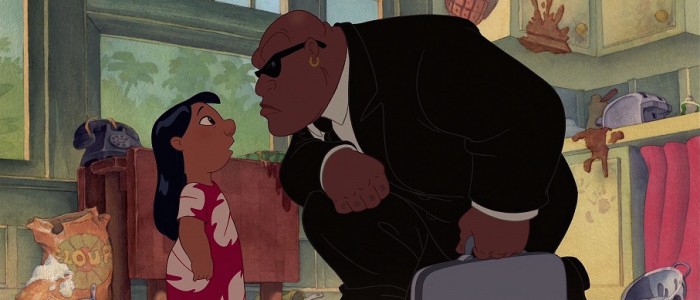 5. Cobra Bubbles (Lilo & Stitch)Premise: Like Guardians of the Galaxy, but if Star-Lord were a little bit more like Drax.Starring: Terry Crews as Cobra Bubbles.
Cobra's another Disney character whose backstory is clearly just begging to be told. He first shows up in Lilo & Stitch as a social worker, but is later revealed to be a former CIA agent who was once involved in an incident at Roswell.
His accomplishments include talking an alien planet out of destroying Earth. And that's probably the least of them. The idea of following the unflappable, intimidating Bubbles through the rest of the Lilo & Stitch space universe is hard to resist.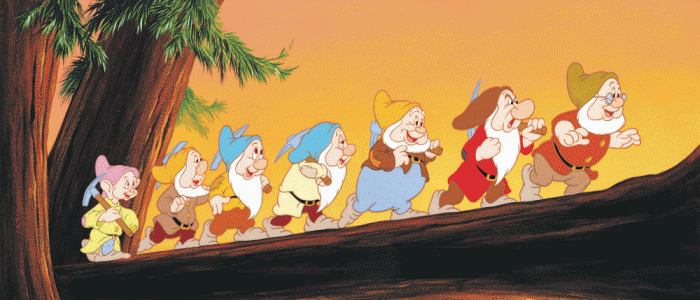 6. The Seven Dwarfs (Snow White and the Seven Dwarfs)Premise: Like Seven Samurai, but with dwarfs.Starring: Frank Grillo, Gina Carano, Tony Jaa... you see where I'm going with this.
Disney actually had plans for a revisionist Seven Dwarfs movie once, which would have recast the characters as international warriors battling supernatural monsters. However, the studio scrapped them in 2012 due to (among other things) the failure of John Carter.
But with Mirror, Mirror a distant memory and Snow White and the Huntsman plowing ahead in a different direction, now seems as good a time as any to reconsider a Seven Dwarfs film. Round them up for a Seven Samurai-style adventure, and Disney has an excuse to give us all the action we could possibly want.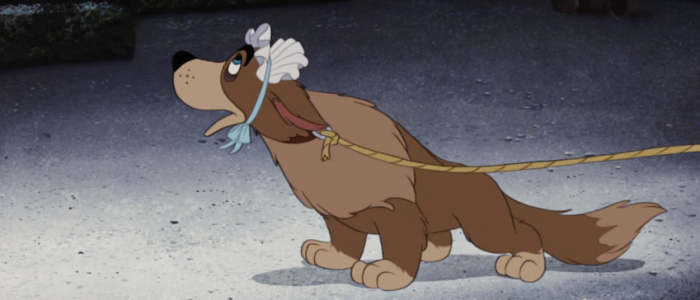 7. Nana (Peter Pan)Premise: The wacky misadventures of a dog nanny.Starring: Will Ferrell as George Darling and a mostly-CG dog as Nana.
The weirdest part of Peter Pan isn't Neverland. It's the fact that even in the regular old human land, a grown man (George Darling) hires a dog to serve as his kids' nanny. Even stranger, the dog actually proves to be a competent nanny that the Darlings can trust to do things like clean up the house and give the kids medicine.
Is Nana secretly a person who was turned into a dog, or is she just an incredibly intelligent dog? And either way, how messed up is it that George sends her outside because he's jealous of the attention she's getting? There's definitely a cutesy family comedy to be made here, even before Peter and Tink show up with that dangerous pixie dust.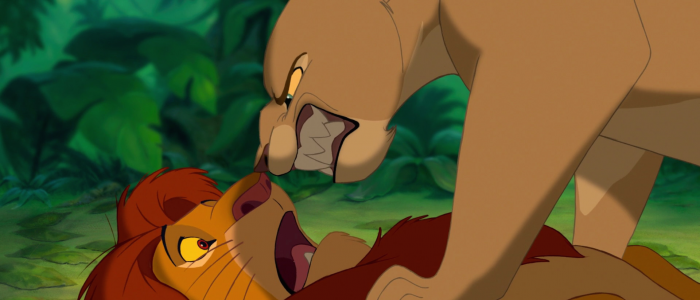 8. Nala (The Lion King)Premise: Like Snow White and the Huntsman, but with a lion as the warrior princess.Starring: Zoe Saldana as Nala and Gary Oldman as Scar.
Simba is the hero of The Lion King, but his BFF Nala is the one who never deserted the Pride Lands in the first place. Even as the kingdom turns to s*** under Scar's rule (and even as Scar tries to make her his queen in the stage version), she manages to stay sharp and spirited.
It's time we give this kickass heroine her due, and find out just how she kept it together all those years Simba was off Hakuna Matata-ing. Even better, maybe this time she can take down the oppressive regime without waiting for Simba to show up.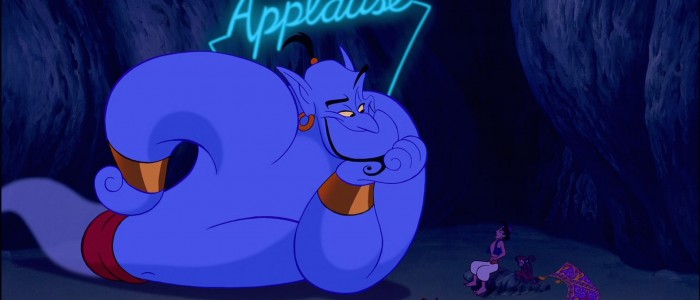 9. The Genie (Aladdin)Premise: An origin story inspired by One Thousand and One Nights.Starring: Dan Castellaneta as the Genie. He's voiced the character before.
The Genie was doing his genie thing long before he met Aladdin, who ultimately set him free. Let's find out exactly where he came from. As a bonus, since Aladdin is based on One Thousand and One Nights, Disney would have plenty of source material to mine for inspiration.
Granted, the toughest part of a Genie spinoff would probably be the casting. Robin Williams' performance was iconic, and especially after his death it's hard to fathom the idea of another actor slipping into that lamp. But other actors have played the character since Aladdin, and should again.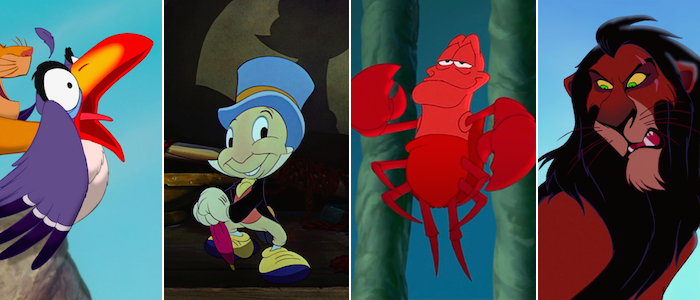 10. Zazu (The Lion King), Sebastian (The Little Mermaid), Cogsworth (Beauty and the Beast), Baloo (The Jungle Book), Jiminy Cricket (Pinocchio), and Scar (The Lion King)Premise: Like The Avengers, but with the exasperated mentors of famous Disney characters.Starring: Martin Freeman as Zazu, Kevin Hart as Sebastian, Ian McKellen as Cogsworth, Bill Murray as Baloo, Kyle Chandler as Jiminy Cricket, and Gary Oldman as Scar.
You knew it was all leading up to this. After all, no one wants a plain old franchise these days; they want an entire Marvel-style universe culminating in one star-studded team-up. Here's Disney's opportunity to present a mega-crossover that validates all of those "all Disney movies belong to the same universe" theories.
Zazu, Sebastian, Cogsworth, and Jiminy Cricket have plenty to bond over, as the ones keep their impulsive charges out of trouble, while laid-back Baloo could keep the mood from getting too frazzled. All that cute banter could culminate in that other hallmark of a Marvel-style movie — the big, city-destroying third act, where the heroes band together to defeat a powerful villain like Scar.