David Duchovny Is Open To Doing More 'X-Files' Beyond The Six New Episodes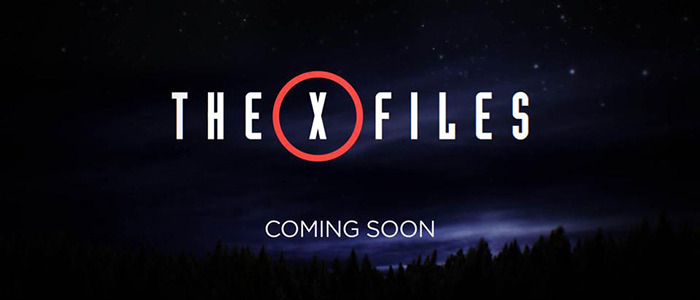 Details on Chris Carter's new X-Files series are as well-protected as the truth about some of the series' obsessions. We do know a few things, however. The six-episode "event season" premieres in January 2016, and will feature Gillian Anderson and David Duchovny reprising the central roles of Dana Scully and Fox Mulder.
Additionally, Mitch Pileggi is on hand to play FBI Assistant Director Skinner. And William B. Davis, who played Skinner's one-time ally and one of the show's primary antagonists, will reprise his role as the Cigarette Smoking Man.
So with more people coming back, fans might think it's a shame to see only six new episodes. Duchovny may agree. He has long been a cheerleader for the continuation of the series on film, and he's already saying he'd be game to do a second season.
Carter has confirmed that Davis would be back as the Smoking Man, which will lead to speculation about how we'll see the guy given the last episodes of the show's final TV season. Chris Carter has said only that "how he comes back is going to be handled — I'll call it — in a particular X-Files way."
We also know that, in addition to Chris Carter working on the first new script, X-Files writers James Wong, Darin Morgan and Glen Morgan are all working on the series, and reportedly, each will direct the episode they write.
Speaking to Entertainment Weekly, Duchovny said it has taken two years of talking about a new series to get it all together. He also echoed what we've heard before, saying that "there will be a mix" of standalone episodes and continuation of the series' overall storyline.
And then there's the idea of even more X-Files. Duchovny told EW he was incredibly enamored of the initial script. In fact, he likes what's going on so much that he'd be down for a second (new) season.
I would be open to doing another cycle. I don't know that I could do a 20-episode version of this show at this point in my life, and I don't know that Gillian could. But I think everybody is open ended on what happens after this. Certainly, we didn't bring it back with the idea of ending it.