Star Wars Bits: Gary Whitta Writing On 'Rebels,' Rian Johnson, John Williams And BB-8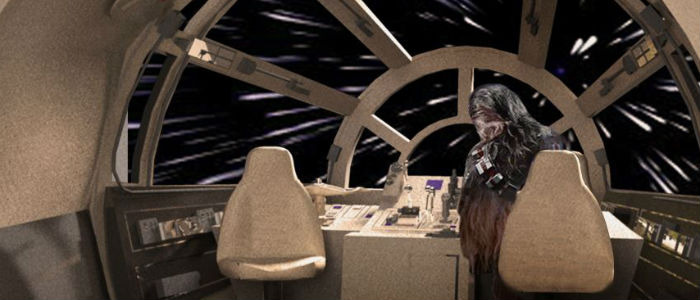 Star Wars Bits is back and packed full of interesting stuff. Below, read about the following:
Star Wars Anthology writer Gary Whitta is writing for Star Wars Rebels.
Rian Johnson wrote Star Wars Episode VIII in Moleskine notebooks.
See an image of the works in the Star Wars canon.
A rumor surfaces about a post-credits scene in Star Wars: The Force Awakens.
John Williams will record his Force Awakens score soon.
Watch a video on the new Madame Tussauds' Star Wars exhibit.
For the the time in China, The Star Wars Saga will screen theatrically.
The website "How BB-8 Works" explains the obvious question.
Seems there are no hard feelings over at Lucasfilm. Though Gary Whitta, the original writer of Star Wars Anthology: Rogue One, is not screenwriter going forward, he did reveal that he's writing on Star Wars Rebels. Whitta is most likely working on season 3 since Simon Kinberg told us he was writing the finale of season two last month.
Making Star Wars noticed that Rian Johnson responded to a tweet a few days back that he's writing Star Wars Episode VIII in Moleskines. Even better, he tweeted a photo of them and explained that he outlined the film out of order, then wrote it in order.
Bleeding Cool reported on a recent panel at Denver Comic-Con about what's canon and what's not in Star Wars. Among the highlights are this image, which isn't complete because it doesn't have the comics, but should help a bit.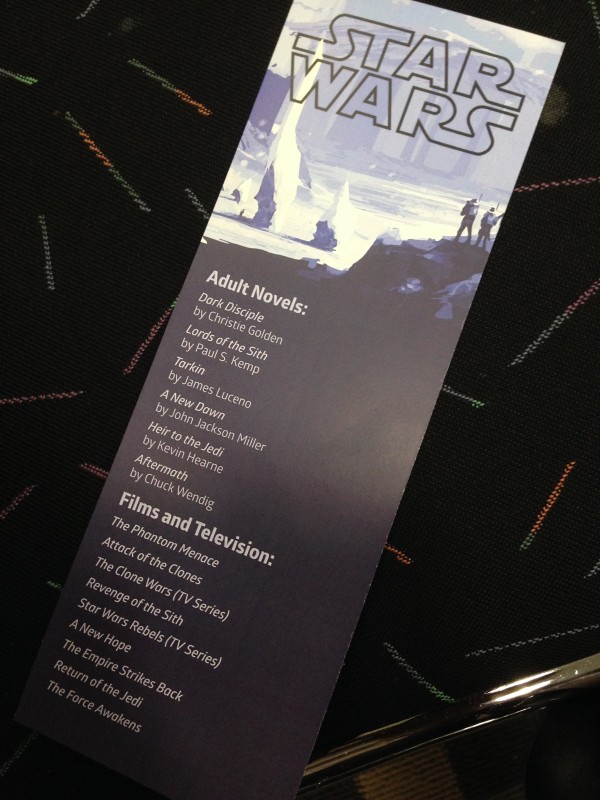 Disney has had great success with post-credits scenes in their movies. Marvel is the best example but several other properties have used it too – Pirates of the Caribbean, Cars, Brave, Wreck It Ralph etc. A new rumor from a site called Heroic Universe suggests this will also happen with Star Wars: The Force Awakens. While we can't speak to the credibility of this rumor, it's certainly a possibility with a sequel coming two years later.
Though we've heard rumors of John Williams recording music already for Star Wars: The Force Awakens, MakingStarWars suggests the full score has yet to be recorded. He's going to do it in June with lots of guest musicians. Read more at this link.
Madame Tussauds London recently opened a brand new Star Wars exhibit and this video shows how they went about doing it.
The original Star Wars trilogy has never played theatrically in China. That's changing next month when all six films will play as part of the Shanghai International Film Festival. Read more at the Hollywood Reporter.
A new website www.howbb8works.com explains exactly what the name suggests. It's got an in-depth look at the making of the character, or as much as we know now, and has a super cool 3D flash model you can interact with. Click the image to see it work.