Jaden Smith To Play DC Superhero Static Shock?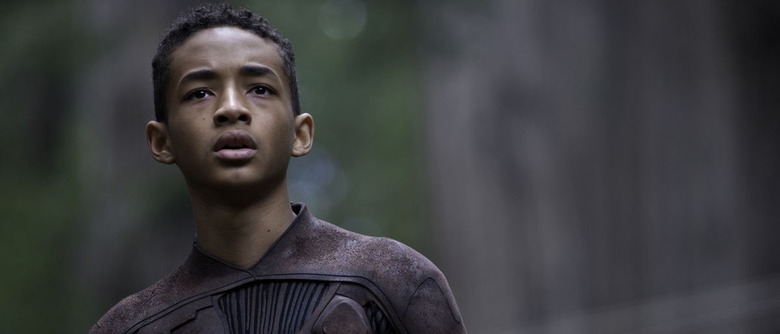 As his dad plays DC supervillain Deadshot in Warner Bros.' Suicide Squad, Jaden Smith may be gearing up for a DC project of his own. The younger Smith is said to have the lead in Static Shock, Warner Bros. upcoming live-action digital series. More on the possible Jaden Smith Static Shock casting after the jump. 
Actor Tyler James Williams spilled the beans about Warner Bros.' new superhero project in an interview with Flicks and the City. Speaking about how "there aren't many young black comic book superheroes," Williams added, "it's great to see Static Shock is happening with Jaden."
Keep in mind that Warner Bros. hasn't confirmed anything yet. It's possible Williams is just referencing a rumor, and so we'd warn you to take this new info with a grain of salt for now.
But Smith as Static Shock would kind of make sense. Smith has been rumored for the part for months now. And he definitely seems to have a thing for DC Comics — he's gone out in a white Batman suit on numerous occasions, including his own prom.
Static is the nom de guerre of Virgil Hawkins, a geeky inner-city teen who gains electromagnetic powers after being exposed to a strange mutagenic gas. The character made his comic book debut in 1993 as part of the launch of DC imprint Milestone. (Coincidentally, Will Smith's character had a framed copy of Static #1 on his wall on The Fresh Prince of Bel-Air.) Static also had his own animated WB show, Static Shock, which ran from 2000 to 2004.
The new live-action series is being produced by Blue Ribbon Content, a new digital division of Warner Bros. Django Unchained producer Reginald Hudlin is executive producing. Warner Bros. has not yet confirmed when or where the Static Shock digital series will air.
Watch James talk Jaden Smith and Static Shock below: