Lionsgate Insists 'Power Rangers' January Release Date Isn't A Bad Sign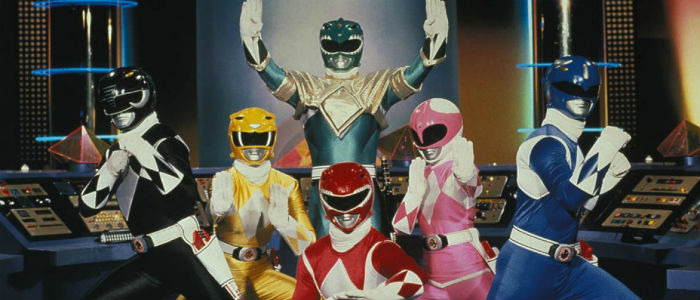 Lionsgate's recent decision to move Power Rangers to January 2017 wasn't what you'd call encouraging. The month is known as a dumping ground, with good reason. However, Lionsgate insists the new release date doesn't signal a lack of confidence, but an opportunity. "Great movies deliver whatever date they're on," said co-chairman Rob Friedman.
Read the studio's comments on the Power Rangers January release date after the jump. 
Dean Israelite is directing Power Rangers, about "a group of ordinary high school kids who find themselves infused with extraterrestrial powers and must harness those powers as a team to save the world." It's the latest iteration of an entertainment franchise that began in 1993 with the live-action children's series Mighty Morphin Power Rangers.
Originally, the Power Rangers film was scheduled for July 22, 2016. Then last month, Lionsgate announced a shift to January 13, 2017. Fans wondered if the decision spelled trouble, but Friedman says it's not so:
We're very excited and with Dean's vision; we felt very comfortable looking for opportunistic dating. We really believe that great movies deliver no matter what date they're on.
CEO Jon Feltheimer added, "We're picking a date where we think we can win." The hope is still for Power Rangers to launch "a significant series of movies."
Historically, January is where studios slot their least promising films — the ones that aren't good enough to compete in a crowded summer marketplace, or hold up against the fall onslaught of prestige pictures. When a really great film does open in January, it's often just the wider release of a movie that already did an Oscar-qualifying run in December.
But where some see a wasteland, others have found opportunity. After all, if everything else in the theaters sucks, even a halfway decent film will stand out. Ride Along did such good business in January 2014 that Universal is sticking with the same slot for its 2016 sequel. Horror movies like Mama, Cloverfield, and The Devil Inside all exceeded expectations in the wilds of January as well.
From that angle, a January opening for Power Rangers doesn't seem completely crazy. It's not likely to do massive numbers there, but at least it's less likely to get lost in the shuffle. Put another way, Power Rangers no longer has to compete with the likes of Ghostbusters and King Arthur; it just has to beat the Fox animation Boss Baby.
Besides, there's no law of physics that says a movie opening in January has to be terrible. There are quite a few fantastic January releases, as we've detailed here before. Heck, just this past January we got Paddington — which for the record has the same near-perfect Rotten Tomatoes score that Mad Max: Fury Road does.