Bill Murray Christmas Special Headed To Netflix; Watch The First Teaser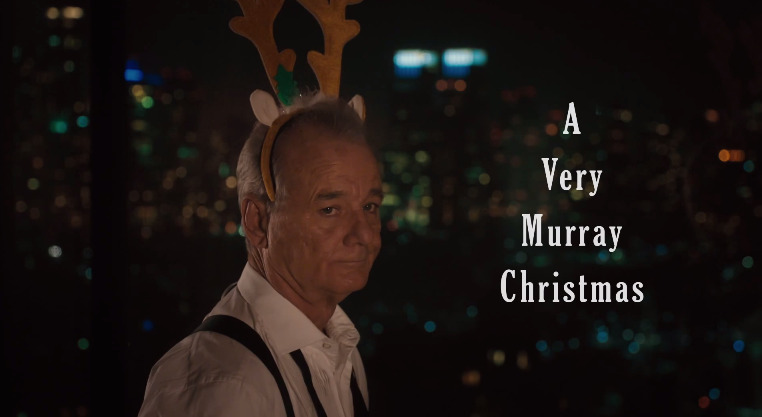 This holiday season, Netflix will give its subscribers the gift of Bill Murray. The streaming service has picked up A Very Murray Christmas, a Yuletide special directed by Sofia Coppola. Murray stars along with a bevy of celebrities, including George Clooney, Amy Poehler, and (of course) Jason Schwartman.
Get all the details, and watch the first A Very Murray Christmas teaser trailer after the jump. 
Coppola and Murray will write A Very Murray Christmas along with Mitch Glazer (Magic City). The special is described as "an homage to the classic variety show featuring Bill Murray playing himself, as he worries no one will show up to his TV show due to a terrible snow storm in New York City." That guy has the worst luck with weather, eh?
By some holiday miracle, though, the show goes on. "Through luck and perseverance, guests arrive at the Carlyle hotel to help him; dancing and singing in holiday spirit," the press release continues.
Said guests include Paul Shaffer, Julie White, Dimitri Dimitrov, Michael Cera, Chris Rock, David Johansen, Maya Rudolph, Jenny Lewis, Phoenix, Frederic Moulin, Rashida Jones, and Miley Cyrus.
Murray first revealed his plans for the Christmas special last year. "It won't have a format, but it's going to have music," he said at the time. "It will have texture. It will have threads through it that are writing. There will be prose. It will have a patina style and wit to it. It will be nice." Coppola added, "My motivation is to hear him singing my song requests."
No release date has been set for A Very Murray Christmas, but you can expect it to hit sometime in December. In the meantime, check out the melancholy first teaser below. If you plucked those reindeer antlers off of his head, this could easily pass as a scene from Murray and Coppola's Lost in Translation.