'Knock Knock' Trailer: Keanu Reeves Makes The Biggest Bad Choice Of His Life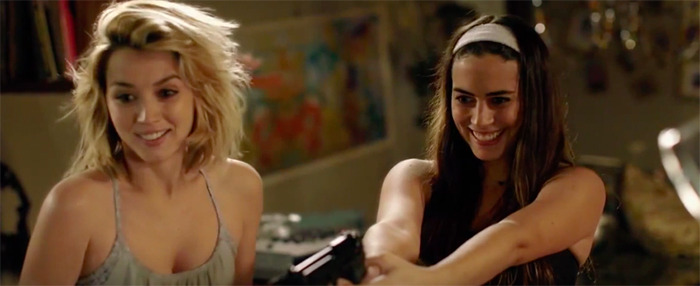 Keanu Reeves, Lorenza Izzo, and Ana de Armas star in Eli Roth's thriller Knock Knock, and this new trailer really starts to reveal details of what happens when the married architect played by Reeves succumbs to temptation when Izzo and de Armas show up at his doorstep one night. The two women seduce Reeves, who protests, but only a little, and some time later they return to teach him a lesson in personal responsibility.
Note that this Knock Knock trailer is not technically red-band, but it has enough heavily suggested sex and violence that you might want to hold off watching if you're unsure.
Knock Knock hits theaters in the UK on June 26. Lionsgate hasn't yet set a US release date. Trailer via Voltage Pictures. Aaron Burns, Ignacia Allamand,  and Colleen Camp also appear.
In the home invasion story, directed by Roth and co-written by Roth, Nicolas Lopez and Guillermo Amoedo, two beautiful young girls, walk into a married man's life and turn a wild fantasy into his worst nightmare.