'Hannibal' Season Three Trailer: See Richard Armitage As Francis Dolarhyde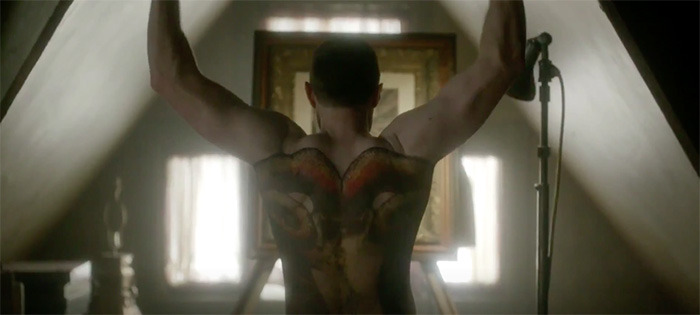 Hannibal returns for a third season beginning on June 4, and with just a couple weeks left before the new season premiere we've got a long new Hannibal Season 3 promo that teases a bunch of new developments in the show. This promo features the major cast members explaining some of where the characters are now, and what's different this year. "Season three is like a blank slate" says Caroline Dhavernas, who plays Alana Bloom.
There's also the promise of the arrival of a familiar character, Francis Dolarhyde, played by Richard Armitage, who we see in this video.
Note: If you haven't seen the second season of Hannibal and are planning to, what follows may feature a few spoilers. (But that's been the case for all of this season's promos so far.)
TV Line has the trailer.
Hannibal returns to NBC at 10/9c on June 4.
After the shocking events of the season finale, Hannibal season three finds Lecter on the run in Europe — accompanied by his psychiatrist Bedelia Du Maurier (Gillian Anderson, "The X-Files") — sporting a new identity, but servicing the same insatiable appetite. As the lives of Will (Hugh Dancy), Jack (Laurence Fishburne, The Matrix, "CSI") and Alana (Caroline Dhavernas, "Wonderfalls," "The Pacific") converge toward Hannibal again, their deadly dance turns in startling and unexpected ways, and nothing will ever be the same again.
Bryan Fuller, Martha De Laurentiis, Jesse Alexander, Chris Brancato, Sara Colleton, Katie O'Connell, Elisa Roth, Sidonie Dumas and Christophe Riandee serve as executive producers. The series is produced by Gaumont International Television, Dino De Laurentiis Company and Living Dead Guy Productions, and co-commissioned internationally by Sony Pictures Television Networks.