Watch The Sequence Pixar Animated For 'Tomorrowland'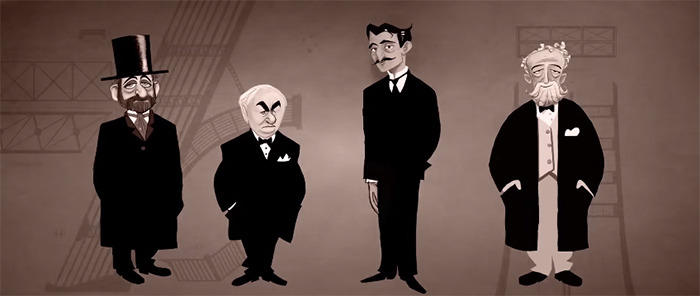 The backstory for Brad Bird's film Tomorrowland contains a lot of detail about the beneficent cabal known as Plus Ultra, a secretive group of dreamers which conceived and built a futuristic creative paradise. In the actual film, however, we don't see too much about Plus Ultra. Scenes were trimmed for length and pacing, and much of that story was left out of the film, along with all mentions of Disney.
Pixar actually animated a short scene that was meant to quickly define and explain Plus Ultra. Bird, however, decided the bit killed the pace of the film, and he cut it. That clip is online and you can watch the Pixar Tomorrowland sequence below.Note: We featured this video briefly in a collection of other clips a month ago, but now that the film is out and there is more talk about the clip, it's worth revisiting.
And, yes, that's Maurice LaMarche, aka the voice of Brain on Pinky and the Brain, narrating this short.
So what was the story there, and how did this fit into the film? Business Insider spoke to Eddie Pasquarello, the co-visual effects supervisor on the film. He explained this sequence, which sounds like it would have fit into the early World's Fair sequence:
It was pitched as a ride under a ride. When Frank drops below the 'It's A Small World' ride instead of going right to the portal to Tomorrowland he would have taken this ride first, like a 'Pirates of the Caribbean' boat ride. Moving set pieces, mist curtains, it would have been literally riding a classic Disney ride and it would have told the backstory of Plus Ultra.
It's a shame this couldn't make it into the film, not only because it's a fun sequence, but because it could have helped set out some of the structure of the story right at the beginning. Instead, we don't learn much about Plus Ultra until much later in the movie, when the machinery of the story is already running fast.