'Transformers' Sequel And Spin-Off Writing Team Features Robert Kirkman And Zak Penn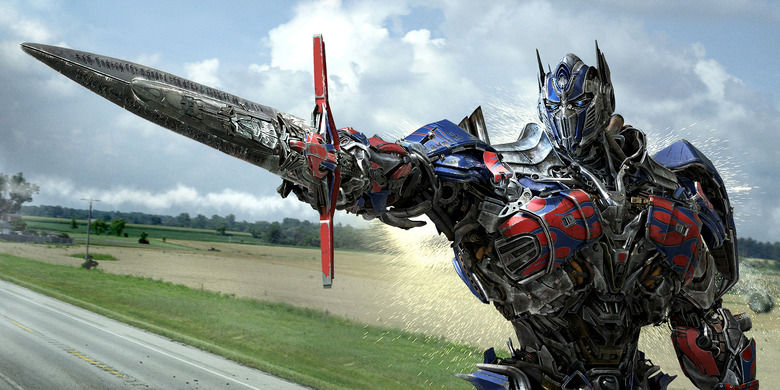 Paramount wants to expand the Transformers film series with interconnected spin-offs in addition to more direct sequels. Not long ago the exec producing team made up of Michael Bay, Steven Spielberg and Lorenzo di Bonaventura chose producer/screenwriter Akiva Goldsman to head up a "brain trust" in order to get story ideas set for that film series.
Now Goldsman and the team have made deals with a set of writers, and you'll recognize quite a few of the names. For one, The Walking Dead creator Robert Kirkman is in there. But what may be most notable is the name not on the list at all.
Deadline reports that Paramount has made deals with the following:
Robert Kirkman (The Walking Dead)
Art Marcum & Matt Holloway (Iron Man)
Zak Penn (Pacific Rim 2, The Incredible Hulk, X-Men: The Last Stand)
Jeff Pinkner (Lost)
We didn't expect much carryover from previous films in the series, but it is interesting to note that Ehren Kruger's name isn't on the list. Kruger is credited on three of the four existing films — all but the first — and his absence is among the details that might most signify a new direction.
(Granted, the Transformers films are the product of input being taken from many different people, but Kruger's name is among the few that ended up getting final credit — along with Kurtzman and Orci, on the second and third movies.)
Deadline calls these new hires "Goldsman's four-team roster," but we don't know if that should be taken as a suggestion that they'll all work on separate projects, or if there will be a different breakdown of the work. We do know that this series is a priority for Paramount as the studio works to increase the number of films it releases each year under the stewardship of new chief Marc Evans.