See Exclusive Images From 'The Goonies' 30th Anniversary Art Show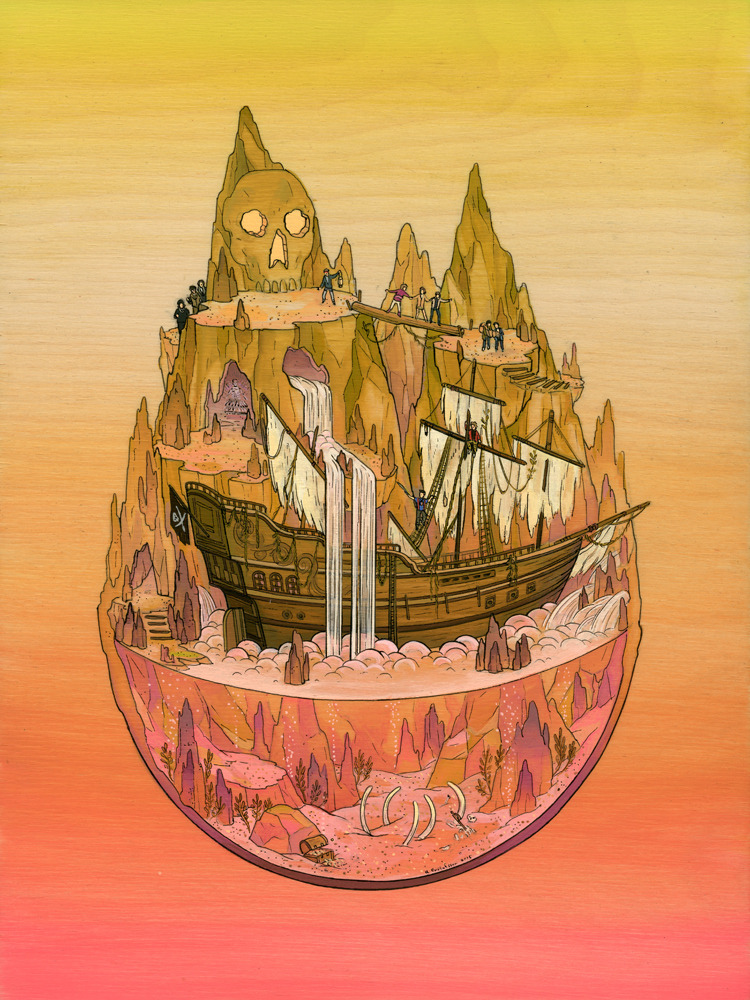 Growing up, The Goonies was one of those movies I could watch over and over. The sense of adventure that permeated the film satisfied my childhood craving to go out into the world and find something. To become something greater. Lots of other people felt that too, and it's since become a film revered by many, and one people talk about when they talk about the Eighties.
The Goonies opened on June 7, 1985, almost exactly thirty years ago. To celebrate, Gallery Nucleus outside Los Angeles, CA is presenting a Goonies 30th anniversary art show opening May 23 and running through the official anniversary on June 7. Below, you can see some exclusive images from the show.The Goonies 30th Anniversary Art show opening takes place from 7-10 p.m. on May 23 at Gallery Nucleus, 210 East Main St, Alhambra CA. It remains open through June 7.
Here are some examples of art in the show, including several we're exclusively debuting. Mouse over each for the artist's name.
And that's just a small selection of the work. Click here for more information on the show, and here's the full artist list:
Andrea Kalfas
Bannister
Betsy Bauer
Bill Robinson
Brendan Merien
Charles Santoso
Chogrin
Chris Appelhans
Christophe Leroy Dixon
Clémént Lefèvre
Drake Brodahl
Drazen Kozjan
Eren Blanquet Unten
Florent Remize
Graham Corcoran
Ellen Surrey
Israel Sanchez
Jeremie Almanza
Jez Tuya
Joey Chou
Jonathan Edwards
JP Ahonen
Juliaon Roels
Junyi Wu
Lindsey Olivares
Lorenzo Montatore
Ludovic Chesnot
Maxime Mary
Nick Watson
Nicole Gustafsson
Nikolas Ilic
Pakoto Martinez
Paul Echegoyen
Pauline Merlaut
Richard Pose
Robert Kondo
Romain Mennetrier
Seb Mesnard
Violaine Briart
Willie Real
Yvan Duque
Zane Yarbrough