Peter Sarsgaard Joins 'The Magnificent Seven' As Jason Momoa Exits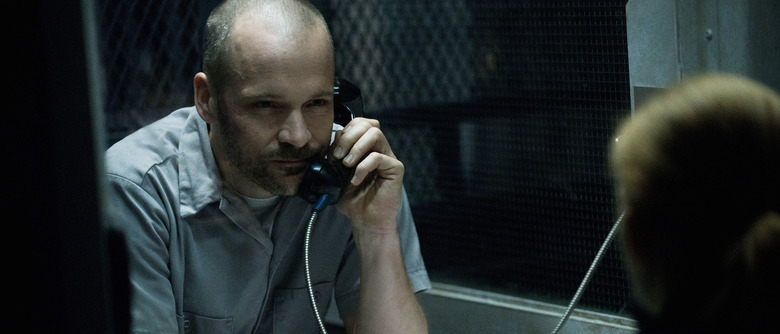 What's a heroic band of gunslingers without a bad guy to fight? Thankfully Antoine Fuqua's The Magnificent Seven has finally found its villain in Peter Sarsgaard, who'll play robber baron Bartholomew Bogue.
Sarsgaard joins a starry cast that includes Denzel Washington, Chris Pratt, Ethan Hawke, and Vincent D'Onofrio. It no longer includes Jason Momoa, who has pulled out after entering talks earlier this month. More on the Magnificent Seven Peter Sarsgaard casting after the jump. 
Deadline reports Sarsgaard is in final negotiations with Sony and MGM for the role. Here's hoping Bartholomew isn't the shy type. Sarsgaard is a champ at evilly chewing scenery, as we saw in the otherwise boring Green Lantern.
The site additionally notes Momoa has exited the project because he "just didn't have enough to do" in the movie. Momoa would have played one of the secondary villains.
Based on the 1960 Western classic starring Yul Brynner and Steve McQueen (which itself was a remake of Akira Kurosawa's Seven Samurai), the new The Magnificent Seven has a script written by Nic Pizzolatto (True Detective) and rewritten by John Lee Hancock (The Blind Side).
In this version, Sarsgaard's Bartholomew Bogue and his thugs are terrorizing a small town in the post-Civil War West. Eventually, one woman (Hayley Bennett) decides she's had enough after they murder her husband (Matt Bomer), and she hires a bounty hunter (Washington) to drive them out.
Washington's character gathers up six more gunslingers to help him defend the town, including ones played by Pratt, Hawke, D'Onofrio, and Wagner Moura. Byung-hun Lee and Luke Grimes also star, but it's not clear if they're part of the Seven.
Sarsgaard has been pretty busy the first half of this year. He was at TIFF with Bobby Fischer movie Pawn Sacrifice late last year, then hit Sundance in January with the Stanley Milgram drama Experimenter, and starred in the NBC miniseries The Slap. He'll next be seen in the Whitey Bulger biopic Black Mass opposite Johnny Depp.
The Magnificent Seven opens January 13, 2017.