Disneyland 60th Anniversary Videos: Matterhorn, Paint The Night Parade, Disneyland Forever Fireworks [UPDATED]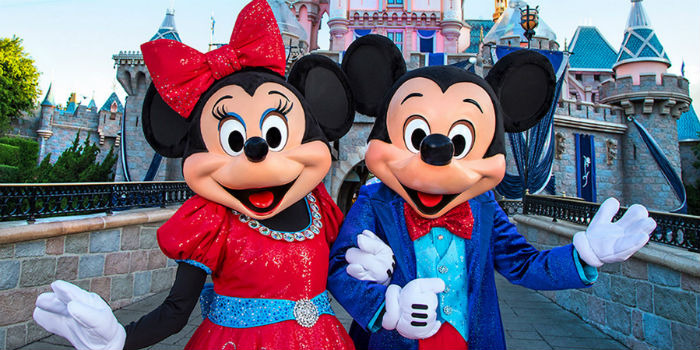 This weekend the Disneyland 60th anniversary celebration begins. Some big changes are in store for Disney fans and while a few (like the Hatbox Ghost) have gone live already, others will debut this weekend. Some examples are a brand-new Disneyland parade called "Paint the Night," a new "World of Color" at California Adventure, a new Yeti on the Matterhorn and a new fireworks celebration called "Disneyland Forever." Below, you can find videos from many of those updates. Check them out.
UPDATE: We've added the full videos of several of these new attractions.
Here are the Disneyland 60th anniversary videos:
The Making of Paint the Night via Disney Parks
The Frozen Float being created for Paint the Night via Disney Parks
New Matterhorn Yeti via Inside the Magic
Disneyland Forever fireworks tribute via Disney Parks
UPDATE: You can see the full World of Color videos at this link, and here are the Disneyland Forever Fireworks and Paint The Night via Inside the Magic.
If you want to see more of the Disneyland 60th anniversary event, it kicks off May 21 with a 24 hour Disneyland event which will be covered by the Disney Parks Blog, including live video feeds.
Here's some more information the Disneyland 60th anniversary event:
Come along with family & friends—join us in celebrating the next great era of the original Disney theme park!Beginning May 22, 2015, make way to the Disneyland Resort Diamond Celebration, where Guests of every age can commemorate 60 years of Disney magic with dazzling entertainment and sparkling surprises, including 3 new nighttime spectaculars making their in-park debuts:
Behold a Timeless World of WonderEver since Disneyland Park opened on July 17, 1955, the Disneyland Resort has been an unforgettable destination for families to return to, again and again—a source of joy for the entire world and a place where innovation has continued to inspire an exciting future.Throughout the festivities, soak up the sights as iconic jewels you know and love—Sleeping Beauty Castle at Disneyland Park and Carthay Circle Theatre at Disney California Adventure Park—magically transform, glistening and gleaming with special Diamond Celebration enhancements.In addition, be sure to treat your senses to the visual feast set all along beloved Disneyland Resort locations like Buena Vista Street and Main Street, U.S.A. Both will be decked out for the occasion with shimmering banners, glittering décor... and so much more.It's a celebration so big, one day simply isn't enough to enjoy everything in store!