'Amy' Trailer: Amy Winehouse Finds Her Voice In New Documentary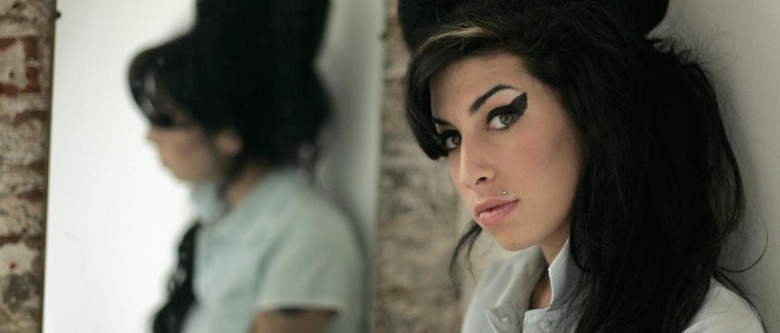 The basics of Amy Winehouse's brief life are familiar to many. She was a talented musician whose life spiraled out of control even as her career took off, resulting in her sudden death at the age of 27. But in his new documentary Amy, director Asif Kapadia digs past her tragic image to uncover the brilliant, complicated woman underneath. Watch the new Amy trailer after the jump.
A24 unveiled the full Amy trailer on YouTube.
The new Amy trailer is deeply bittersweet. Old footage and photographs show us her transformation from a happy, hopeful girl growing up in London to a troubled adult in the public eye. But they also remind us what a singular talent she was.
Kapadia uses archived interviews to let the late singer speak for herself. Among other things, the woman who would become a tabloid fixture and a modern musical icon insists she's not really after fame. "The thing is, I don't think I'm going to be at all famous," she says at one point. "I'm not a girl trying to be a star. I'm just a girl that sings," she says at another.
Amy lands in theaters July 3.
From BAFTA award-winning director Asif Kapadia (SENNA), AMY tells the incredible story of six-time Grammy-winner Amy Winehouse – in her own words. Featuring extensive unseen archive footage and previously unheard tracks, this strikingly modern, moving and vital film shines a light on the world we live in, in a way that very few can.
A once-in-a-generation talent, Amy Winehouse was a musician that captured the world's attention. A pure jazz artist in the most authentic sense – she wrote and sung from the heart using her musical gifts to analyse her own problems. The combination of her raw honesty and supreme talent resulted in some of the most unique and adored songs of the modern era.
Her huge success, however, resulted in relentless and invasive media attention which coupled with Amy's troubled relationships and precarious lifestyle saw her life tragically begin to unravel. Amy Winehouse died from alcohol poisoning in July 2011 at the age of 27.