Win A 'Tomorrowland' IMAX Poster Signed By Brad Bird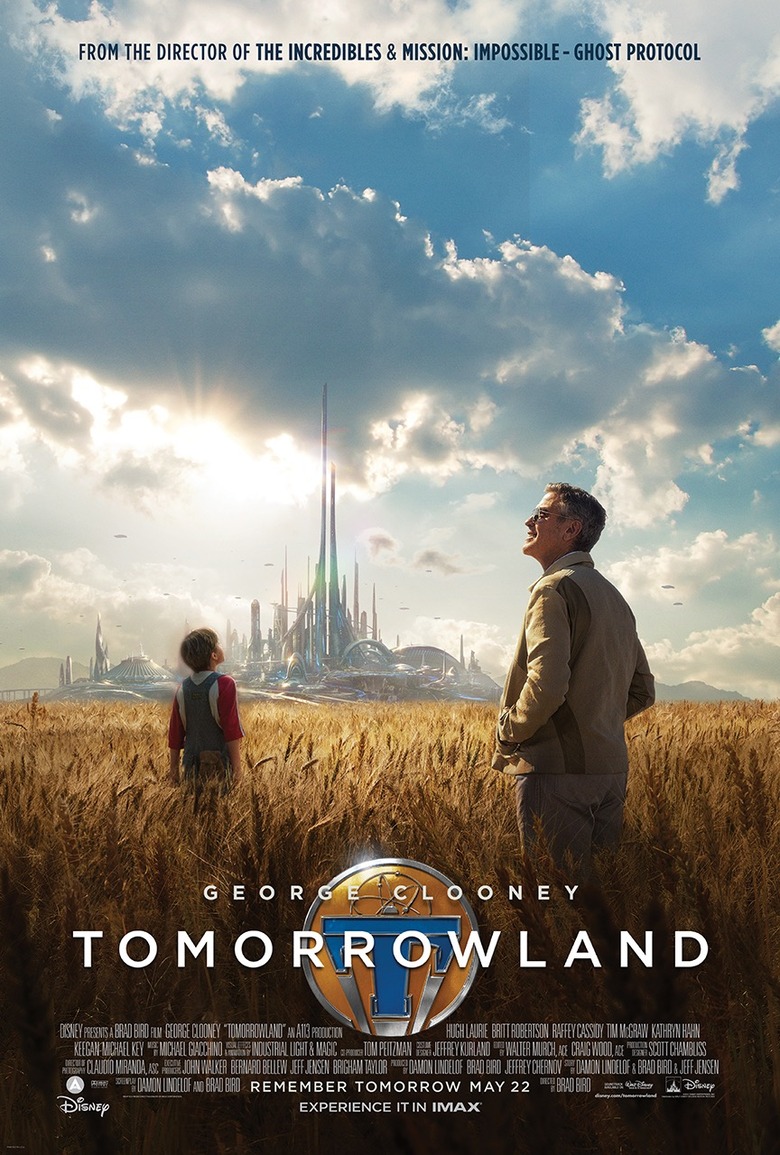 NOTE: THIS CONTEST IS NOW CLOSED. 
This weekend, the latest Brad Bird movie, Tomorrowland, hits theaters. Bird loves cinema in its purest fashion, so leading up to release he was very careful about what to reveal about the movie. He also did something special for IMAX presentations of the film, presenting it in a larger than normal aspect ratio to really take fans from the real world to the future and Tomorrowland.
From The Iron Giant, to The Incredibles, Ratatouille and Mission: Impossible Ghost Protocol, we here at /Film are huge Brad Bird fans. We know you are too. So we jumped at the chance to give away a Tomorrowland IMAX one sheet signed by Bird himself. Below. find out how to enter.
To win the Brad Bird signed Tomorrowland IMAX poster, all you have to do is email us at slashfilmcontest@gmail.com with the subject line, "Tomorrowland." Include your name, address, phone number and e-mail address, if it's different from the one you're using. Entries are restricted to North America (unfortunately) and you can only enter once. Double entries will be disqualified.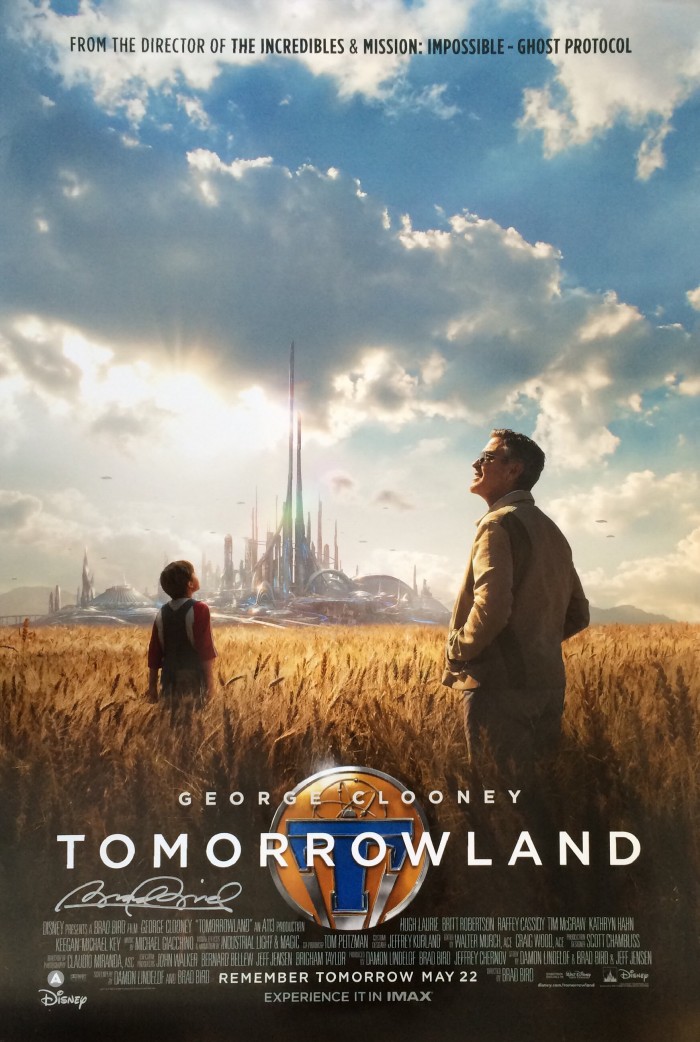 The contest ends at 9 a.m. PST on Monday May 25 so check your e-mails then. We'll also update this page so everyone knows that the contest is over.
Tomorrowland opens May 22. Britt Robertson, George Clooney, Raffey Cassidy, Thomas Robinson, and Hugh Laurie star.
From Disney comes two-time Oscar winner Brad Bird's "Tomorrowland," a riveting mystery adventure starring Academy Award winner George Clooney. Bound by a shared destiny, former boy-genius Frank (Clooney), jaded by disillusionment, and Casey (Britt Robertson), a bright, optimistic teen bursting with scientific curiosity, embark on a danger-filled mission to unearth the secrets of an enigmatic place somewhere in time and space known only as "Tomorrowland." What they must do there changes the world—and them—forever.