Fan Outrage Helped Stop Found-Footage 'Friday The 13th' Sequel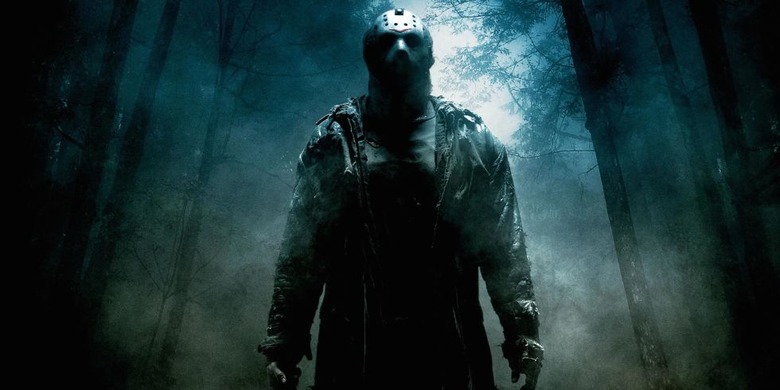 Few Friday the 13th fans will forget the 2013 rumor that producers were exploring a found footage angle for Jason's next big screen massacre. The news immediately struck a nerve of the fan community with most being very vocal against the idea. "Please no," "Ugh, F*** off" "Found footage idea sucks" and "This sounds like dogs***" are just four of the comments on our article about the rumor. Since then, we've only heard a few key updates on the film. Director David Bruckner and writer Nick Antosca are on board, with the film moving towards a Summer 2016 release date.
Now, producer Brad Fuller admitted the negative fan reaction to the found footage idea helped them discard that version of the film. He says their current take will be more of what fans want. Read the latest on the Friday the 13th sequel below.
Fuller spoke to Shock Till You Drop about the new Friday the 13th sequel, and said this about the fan reaction to found footage:
Listen, there was an outpouring of negative sentiment when it was revealed that Friday the 13th might have been a found footage movie. That was very clear to us that there was not a groundswell of support for that. That had tremendous amount of impact on us and only substantiated our concern about doing it as a found footage movie. Ultimately, the fact that the movie's been delayed for a long time might be a good thing, because now the movie's not going to be found footage.
So what exactly can fans expect from the new film since they've abandoned the found footage idea?
We're in the latter phases of that starting over and hopefully we're getting a script in the next month or two, and we'll go back to Crystal Lake....At the end of the day, those movies are so fantastic because Jason Voorhees is such a dynamic presence and people love to see him do what he does well. We hope to put Jason in a situation where he's able to do that again, and it doesn't feel like you're seeing the same thing over and over.
Ultimately, that's the biggest struggle. After 11 solo movies, how do you do anything new? Fuller recently hinted it might have to do with how Jason gets his powers. But for specifics, I guess we'll find out more as we slowly move toward a May 13, 2016 release date.