George Miller Gives 'Mad Max: Fury Road' Sequel A Title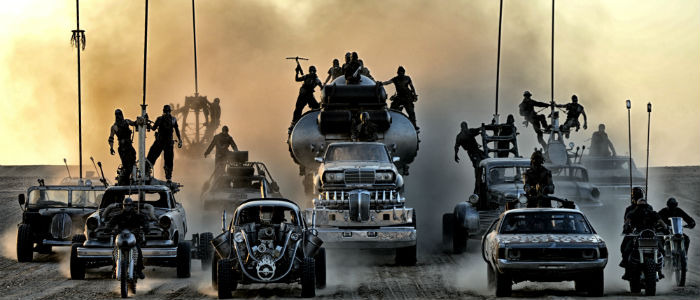 With a near-perfect score on Rotten Tomatoes and a strong domestic opening weekend, hitting nearly $45m for Mad Max: Fury Road, it's pretty obvious there's a thirst for more Max. The film itself certainly leaves that world wide open to continue the character's story and for a long time, writer/director George Miller had said he conceived this film as the first of a trilogy. Tom Hardy even revealed he's signed to reprise the character a few more times.
Nothing has been officially announced in regards to a Mad Max: Fury Road sequel, but Miller has been thinking about it. In a new interview, he revealed he'd like to call the next film Mad Max: The Wasteland.
Miller was being interviewed by The Q&A with Jeff Goldsmith (via The Playlist) when he talked about the Mad Max: Fury Road sequel:
We've got one screenplay and a novella. It happened because with the delays [on 'Fury Road'], and writing all the backstories, they just expanded.
That's when he revealed the potential sequel title Mad Max: The Wasteland.
Both points are different from what he said four years ago, before Fury Road went into production. At that time, Miller said he had two sequels in mind, with one script totally done and the other almost complete. He said the second film would potentially be called Mad Max: Furiosa. Four years changes a lot though so you'd imagine the newer quote is more accurate. Or, maybe Max and Furiosa each get their own sequel, which is an unsubstantiated rumor we've been hearing for a while.
It's also worth mentioning that over the weekend, someone claiming to be Miller appeared on Twitter and teased more Max. However, this account is not verified so don't take it as gospel:
Whether or not that's really Miller, the real Miller definitely has been thinking about Mad Max sequels and the success of Fury Road, especially internationally, will probably give him the ability to make a follow up.
Do you like Mad Max: The Wasteland as a title for a Fury Road sequel?